TMG – With the tourism industry showing signs of revival, Thien Minh Group isn't wasting a single chance to contribute to its recovery by promoting Vietnamese tourism products, most recently at the AusCham Sundowners event.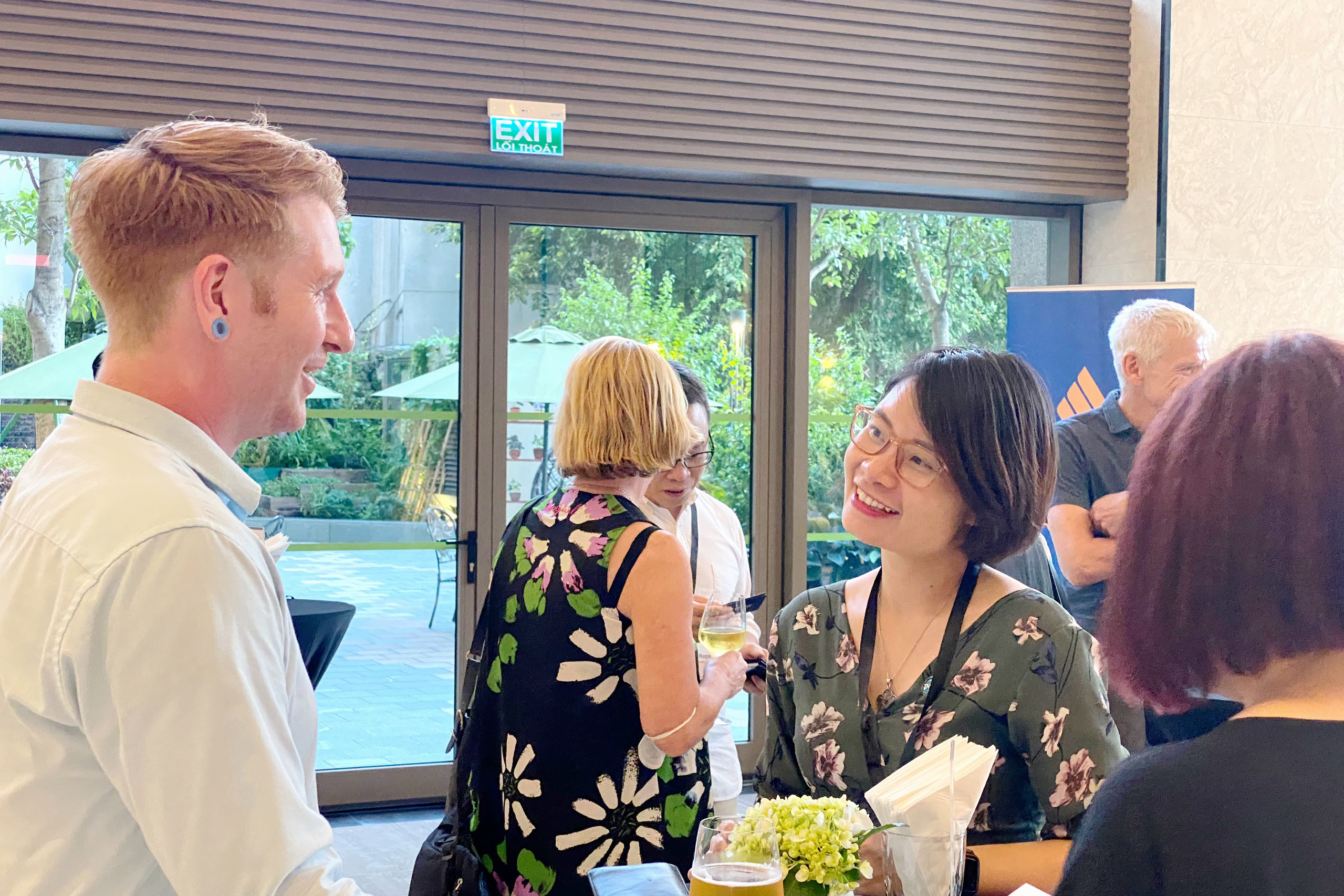 Thien Minh Group (TMG) joined several sponsors in support of the in-person Sundowners meeting held by the Australian Chamber of Commerce Vietnam (AusCham) on July 14 in Hanoi.
The AusCham Sundowners event is one of the most popular monthly networking events in Vietnam, regularly attracting a sizable number of members and non-members in Ho Chi Minh City, Danang, and Hanoi. In the capital of Vietnam, the Sundowners event takes place on the second Thursday of each month between 6:00 – 8:00 pm.
According to Ms. Vu Thu Hang, TMG Corporate Development Manager, the event created an excellent platform to introduce TMG's outstanding tourism products and services to guests looking for collaborative opportunities. At the event, guests were able to learn more about the Hai Au Aviation seaplane flight over Halong Bay, the Indochine-style hotels and resorts of Victoria, or treks to the top of the sacred Cam Moutain in An Giang province.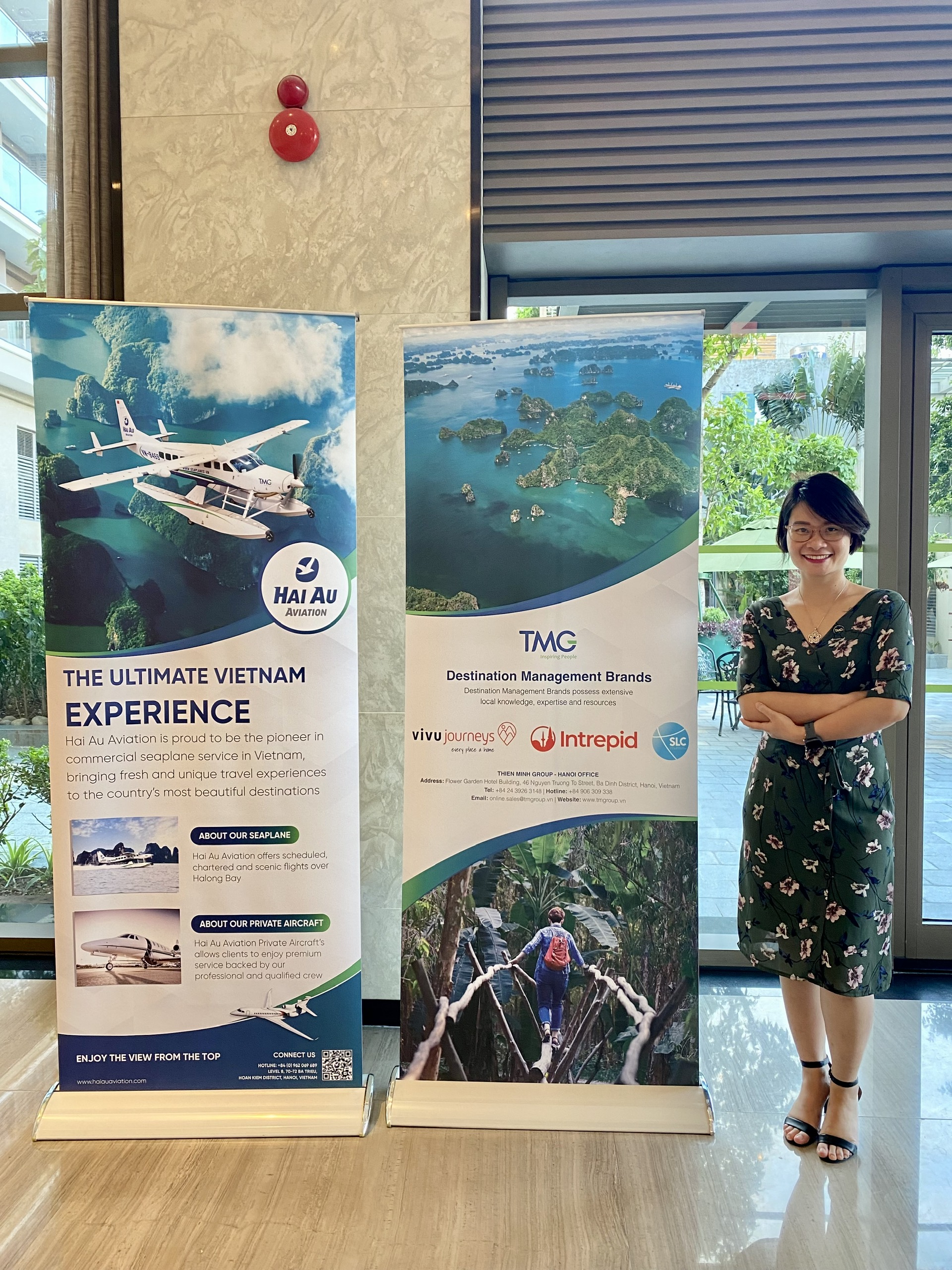 "It is such a great opportunity for me to reach out to other travel companies and partners and introduce them to TMG. It feels great to talk to each other in this cozy event space. We should have more events like this," said Ms. Vu.
At this Sundowners event, Ms. Vu presented two gift vouchers to lucky guests. Each winner will enjoy a one-night stay for two at any ÊMM hotel operated by Thien Minh Group. "Suitable for both business and leisure travelers, ÊMM hotels are our young and dynamic city hotels which offer guests a comfortable stay, just like what the brand commits to right from its name," added Ms. Vu.
Mr. Simon Fraser, Executive Director of AusCham, randomly handpicked name cards from a glass bowl and announced the winners to the cheers of the assembled crowd, an exciting final touch to a fruitful night.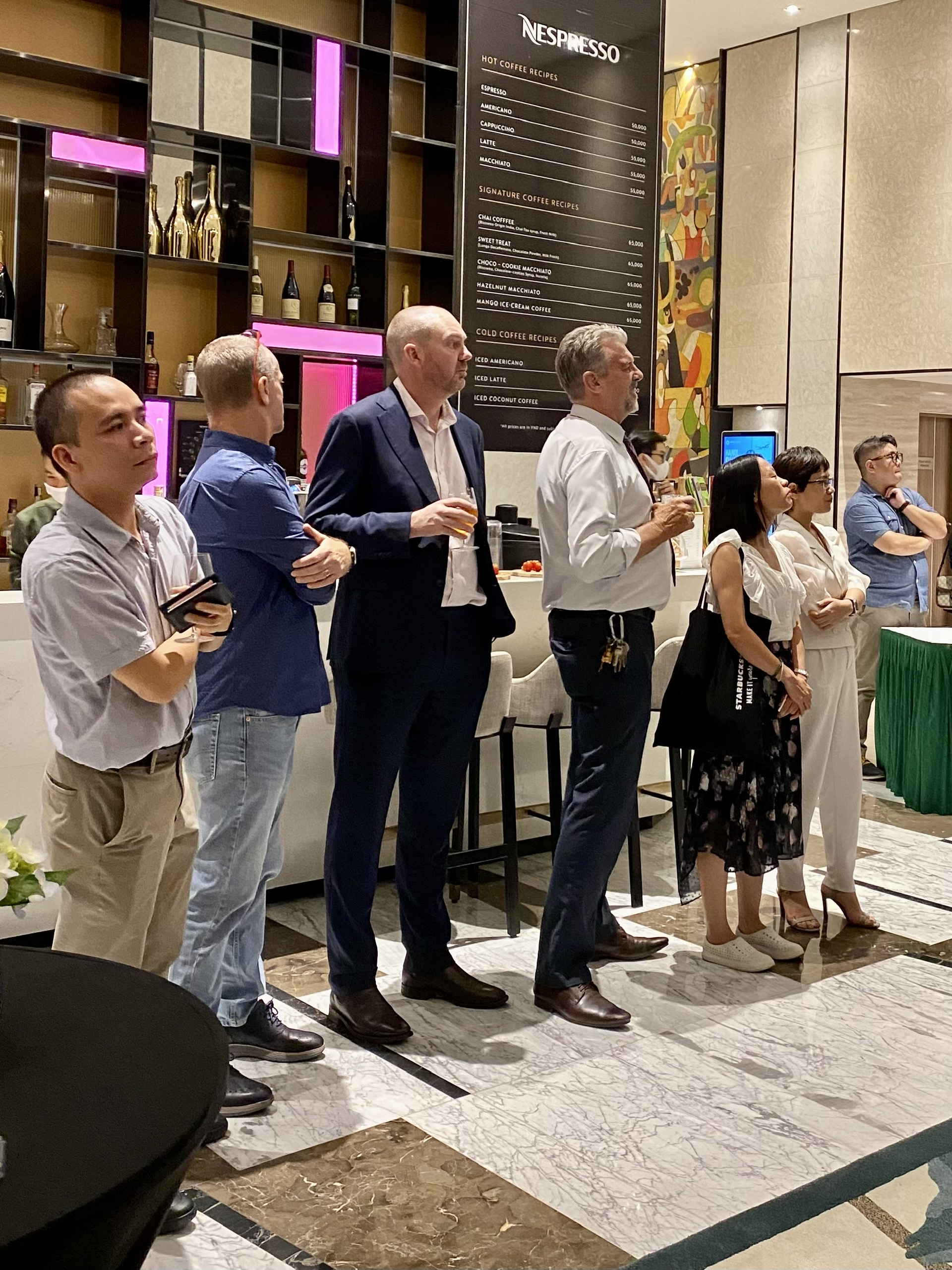 Australia has long been a TMG source market. Last month, the group, in collaboration with Vietnam Airlines, organized a tourism seminar in Sydney. The conference was part of the overseas series of events promoting Vietnam tourism after two-plus years of Covid-19.