TMG – Operating exclusive seaplane flights over Ha Long Bay, Hai Au Aviation dazzles its customers by the magical beauty of this UNESCO World Natural Heritage site seen from a height of 300m.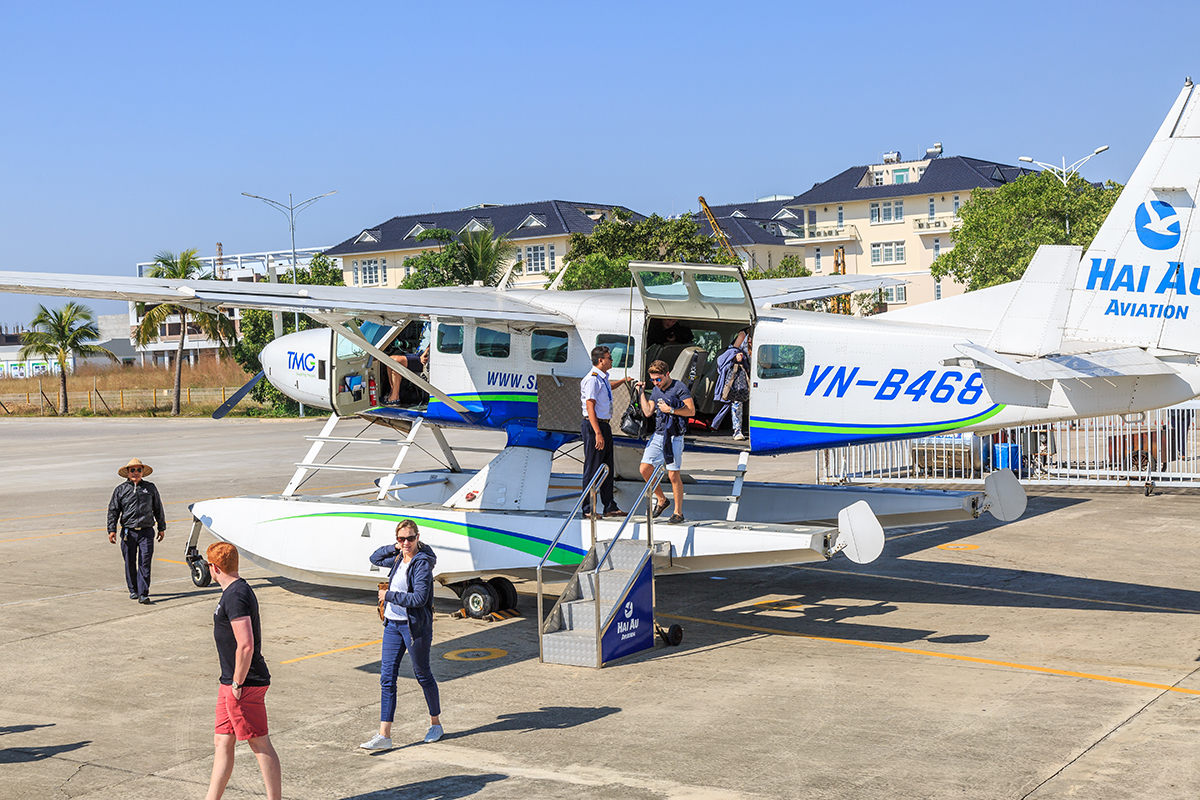 After more than 2 years of suspension due to the COVID-19 outbreak, Hai Au Aviation (HAA) is once again operating its first flights in 2022 over the World Natural Heritage site of Ha Long Bay. At a time when Quang Ninh Province, where Ha Long Bay is located, like many other local governments across the country, is actively promoting domestic tourism following Vietnam's decision to reopen borders to international tourists and continue its visa waiver policies that were in place before COVID-19, HAA is continuously committed to building its brand as a trusted, exceptional tourism product provider.
A 'hunt' for majestic sky views
Among the first tourists to take advantage of seaplane service over Ha Long Bay were a couple working at an airline. Nguyen Viet Hung, 26, and his Korean girlfriend could not hold themselves back once experiencing the seaplane service.
"We have been to Ha Long many times, but this is the first time we have flown by seaplane like this on Ha Long Bay, seeing it from above. Such beautiful scenery," Hung exclaimed, looking down on Ha Long Bay from a height of 300m.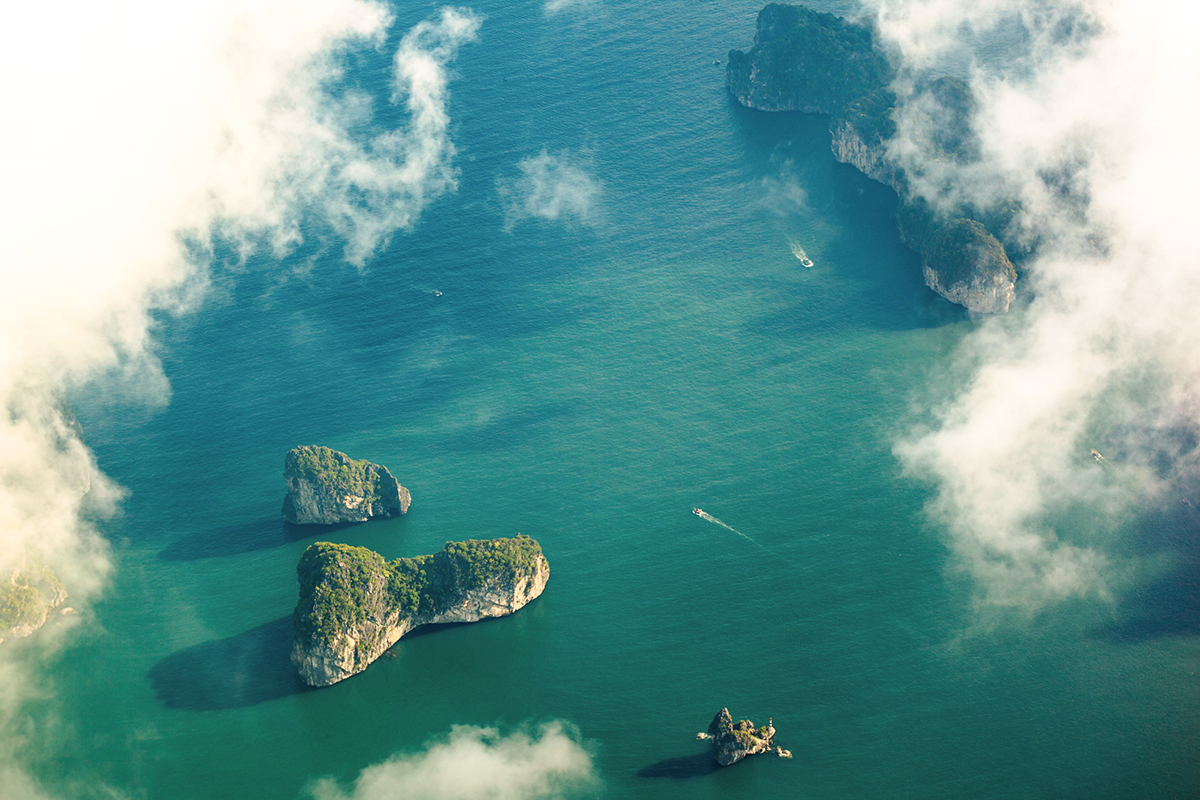 Happy and impressed were the same emotions shared by Ms. Vu Hong Phuong from HCMC and her friends from Khanh Hoa, Hanoi when they were on a seaplane flight by Hai Au Aviation.
"Before the pandemic, my friends and I went to Ha Long quite a lot, but we never successfully booked a ticket for a seaplane to see the bay because it was always sold out. This time our group quickly decided to travel to the area after the whole country opened and luckily our 'hunt' for the tickets was successful. I must admit that I am content and surprised with the beauty of our country viewed from on high, an extremely majestic and wonderful sight of Ha Long," said Phuong.
According to pilot Vu Minh Tuan, in addition to 2 pilots, each scenic flight of this type can carry 12 passengers. Once on board, the captain gives passengers a detailed overview of the journey before flying over the most famous places in Ha Long Bay such as Trong Mai Island, Titov Island, fishing villages, Ha Long City, and more.
Exceptional experience
Seeing the UNESCO World Natural Heritage site of Ha Long Bay from a seaplane is one of the new marine tourism products of Quang Ninh. Only Hai Au Aviation Joint Stock Company, a member of Thien Minh Group (TMG), now provides this seaplane service in Ha Long.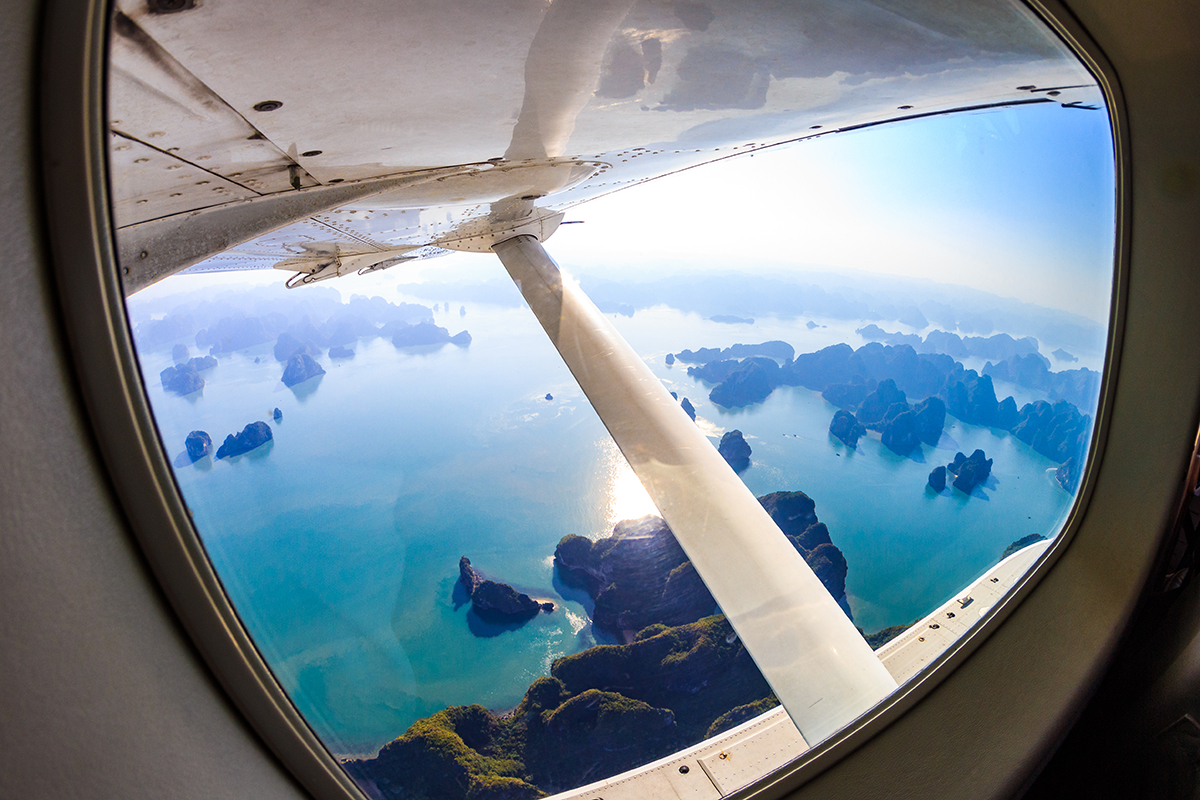 Using Cessna Grand Caravan 208B-EX seaplanes, considered among the safest aircraft that can land on water, Hai Au Aviation Joint Stock Company aims to provide visitors with the most unique sightseeing services on Ha Long Bay so that they can experience firsthand truly memorable and exceptional vacations.
According to Mr. Ngo Thanh Tuyen, chief representative of Hai Au Aviation, the seaplane service to watch Ha Long Bay first appeared in Tuan Chau (Ha Long) in September 2014. Currently, HAA has been trying to stimulate tourism demand by offering the best incentive policy for tourists.
"We always have 2 seaplanes on standby at Tuan Chau to serve tourists. Each day, each seaplane can carry out a maximum of 8 flights with a maximum of 12 passengers each. Before April 30th, the ticket price was VND 1,045,000/ticket, compared to VND 2.4 to 2.9 million each before the pandemic, for a 25-minute flight (including 15 minutes of sightseeing)," he said. At present, seaplane sightseeing tickets are VND 1.5 million.