TMG – Three key leaders of Thien Minh Group jointly affirmed that the attitude of service workers would play an essential role in deciding the fate of each individual and the group's development.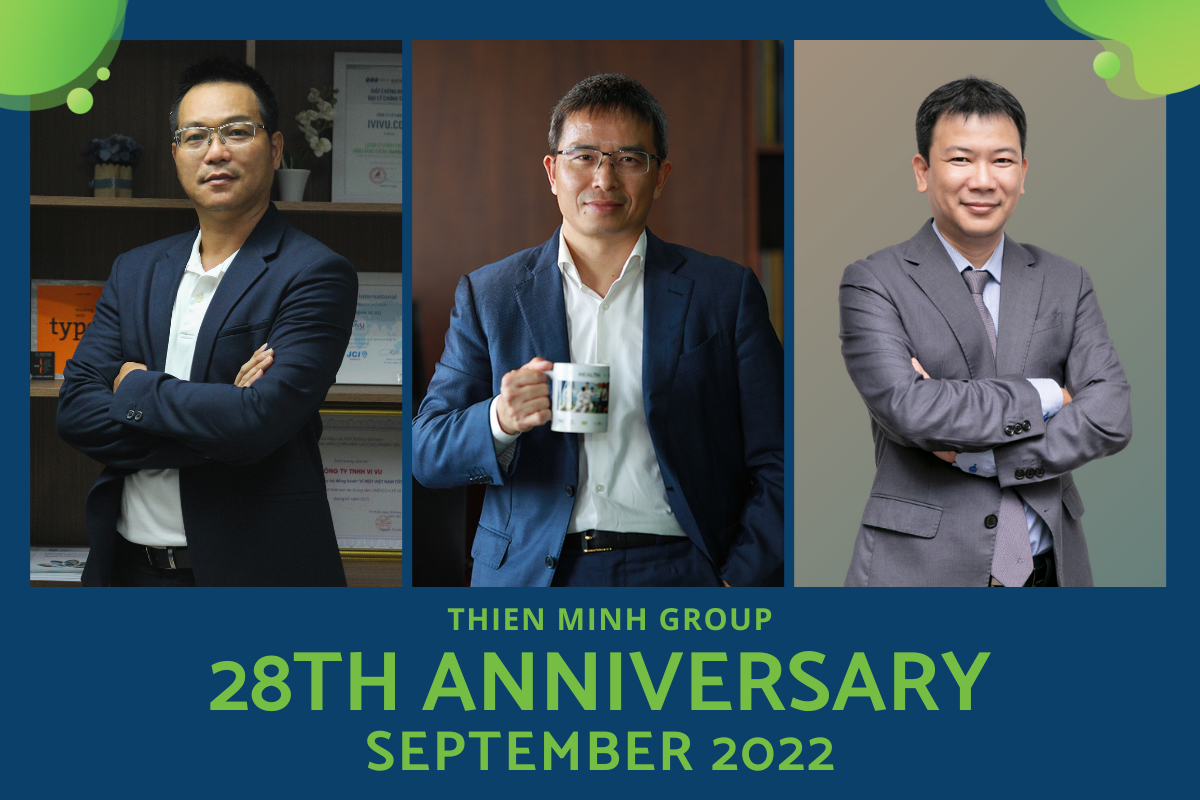 Board of Management of Thien Minh Group (TMG) and nearly 200 outstanding employees from all unit members gathered at the 5-star beachfront resort TUI BLUE Nam Hoi An, a member of TMG, to attend a conference on the morning of September 19th. The meeting belonged to a series to celebrate the 28th anniversary of TMG, Asia's leading customer-centric travel group providing all-inclusive travel services.
Group Chairman & CEO Tran Trong Kien delivered his speech and congratulated all excellent individuals presenting at TUI BLUE Nam Hoi An. He also affirmed that what the group achieved so far was the achievement of their continuous efforts in more than two years of the pandemic.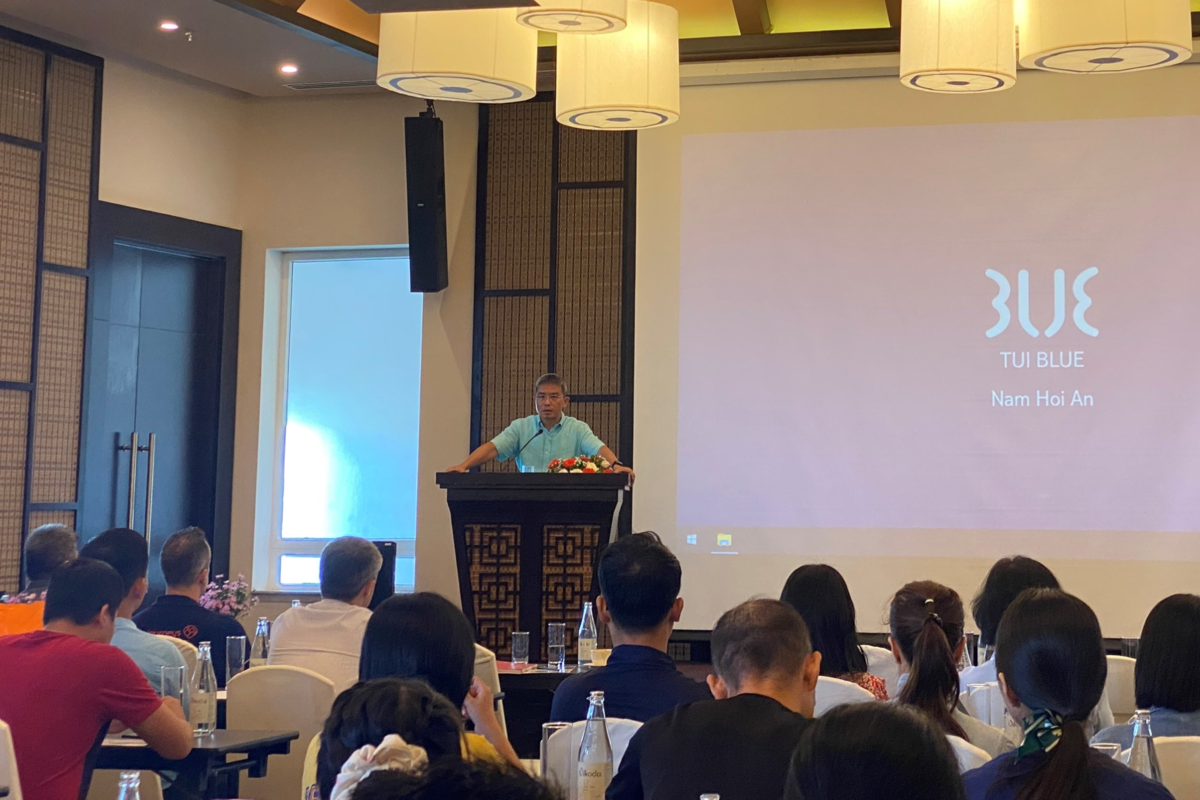 "Twelve months ago, no one knew what would happen. We had to wear masks and personal protective equipment. However, we can now shake hands and talk in person in this spacious and elegant meeting room at TUI BLUE Nam Hoi An. Hence, we can be proud of ourselves for being here today," Mr. Kien commenced.
According to Mr. Tran Trong Kien, despite some need-to-solve problems, TMG's member units have almost reached this year's KPIs. Some even exceeded theirs already. "That are fruits born by every TMGer's effort, not by the Board of Management," stressed Mr. Kien.
Mr. Kien also excitedly shared that, when the pandemic immobilized the tourism industry, TMG was one of the few groups that chose not to close businesses, had no mass layoffs, and did recognize excellent employees.
Challenges, however, are still ahead with the significant shift in domestic and international customer structure. Accompanying that is the complicated occurrence of war and pandemics.
"The hardest part of running a business is to keep our employees from feeling hopeless about tomorrow. Nonetheless, you are showing that TMG has many hopes for the future, so in return, TMG assures to create and bring hopes for you who always determine to look for them," Mr. Kien emphasized. 
Echoing Mr. Kien, Mr. Le Phuoc Khanh, TMG's Cluster Manager of Central Region cum General Manager of ÊMM Hotel Hue, affirmed that each individual's responsibility was the key to helping the group overcome obstacles in the tourism industry.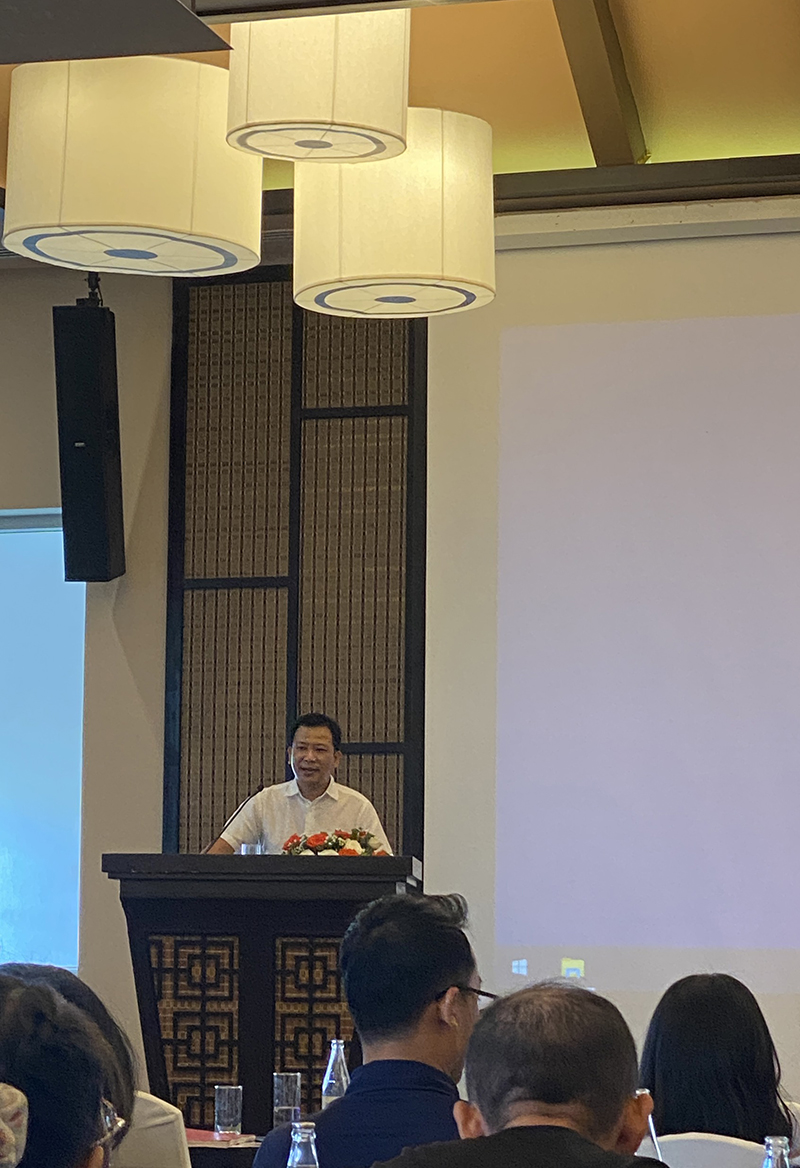 "Serve people as you want to be served. That is a cycle because being dedicated to customers will aid us in increasing our income," Mr. Khanh shared.
Meanwhile, Mr. Nguyen Trung Cong, TMG's Deputy General Director & Group CIO, cum Director of iVIVU.com, also shared some solutions to the challenges: "Difficulty is also an opportunity. Because at that corner of life, we need to face it intently by considering what we can do and focusing on doing our best. That's how we work and grow better and increase our income. We can invest in our health when we have a good income". 
"Just by changing our way of thinking and doing things, we can decide our path to success or failure," stated Mr. Cong.
Established in 1994, TMG is one of Asia's leading travel groups providing tourism services and hotels. Over 28 years of inspiring people, TMG prides to be a close companion that brings the most exceptional experiences to tourists in their itineraries.