TMG – Mount Cam is one of the most splendid and sacred mountains in An Giang province. By creating the Indochine Cam Mountain Trek, Victoria Chau Doc provides guests with the most mesmerizing way to enjoy the beauty of nature to the fullest.

Mount Cam Trek is a relatively new tourism activity offered at Victoria Chau Doc Hotel. There are different distances for all ages, from 5km, 10km, 21km, and 42km. From Victoria Chau Doc, we will take a ride of about 40km before getting to the trekking area. The trekking tour will be well-prepared by the Management Board of Cam Mountain as well as Victoria Chau Doc and Victoria Nui Sam, two members of Thien Minh Group (TMG) so that tourists can enjoy and have wonderful experiences during the itinerary.
Following Victoria Chau Doc Hotel's guidance for a delegation of 200 guests, let's take a good look at the Indochine trek to the top of the highest peak in the Mekong Delta region.
According to Mr. Tran Duc Hien, Head of Human Resources at Victoria Chau Doc Hotel, Cam Mountain is a spiritually sacred and mysterious area with a long history. "Victoria Chau Doc teamed with the Management Board of Cam Mountain and Victoria Nui Sam as the advance party, cleaned the road, and arranged water stations for the team to run smoothly.
Today's distance is approximately 7km long, which is relatively easy. We can walk through fruit orchards and beautiful sceneries like Palmyra palm fields and sugar apple hills. Then you will go through Thanh Long Stream, mango orchards, and green fields.
At the first stop, about 1 km from the starting point, we arrange a water station with specialties such as Palmyra palm juice of the Khmer people, Palmyra palm cakes, fruits, and drinks. At the next one, you will have more distinctive fruits like scramberry – the fruit specialty of Cam Mountain. Then, at the other 2km-away stop, we have again very different fruits to enjoy.
Moreover, there are some girls wearing Ao Dai and Khmer people dressing in their traditional costumes and beating drums for visitors to cherish the beauty of local culture and history".
Punh Lư was one of the 3 Khmer girls showing up to celebrate the event. According to her, Palmyra palm juice is made from Palmyra palm fruits. "Firstly, they can take the fruits up on the high trees and boil them to have the Palmyra palm juice afterward. We'll need about half an hour to have the cake fully cooked. When you eat it, you can feel and enjoy its authentic taste.
Regarding the previous dance, it was a warm welcome dance to make everyone feel our joy and hospitality. I am wearing the traditional Khmer costume, and the ones dancing over there also wear traditional Khmer ones. We often wear these to welcome our guests and make them feel delighted warmly."
Chris Farwell and his friend Mallory were among the 200 guests joining the Mount Cam Trek. "We went on the 6km long trekking tour this morning at Nui Cam. It's very picturesque, lovely to get out to the countryside of Vietnam. So unique how in the area, you have Vietnamese people: the Kinh, the Khmer, the Cham, and the Chinese. So lots of different cultures, very cool, very different" 
"Very picturesque, something's different, seeing the countryside of Vietnam, seeing the mango trees, the local villages… something very different that we don't have back in our home countries. The cakes as well were really delicious," shared Mallory.
Ms. Lan Anh, a Vietnamese tourist, was also among the group. "It is my second time on a trekking tour since my first tour in Da Lat. This time in An Giang is much more different. I am so excited about this tour, and after the trek, I can feel and adore the splendid beauty of the local scenery and people," said she.
For tourism service as Mount Cam Trek, safety is always a priority. "Regarding our Mount Cam trek, besides tour guides leading the guests, we also have a medical team following us throughout the journey. In addition, there is also a team of motorbike drivers who are always ready to ride you to the nearest medical station," affirmed Mr. Hien.
That was also the vibe Chris and Mallory felt the day they trekked to Mount Cam. "Very safe. They took very good care of everybody. They're always on the watch for everybody. Nobody got hurt," said Chris. "Very caring, everyone," agreed Mallory.
According to Ms. Le Huynh Nhi, FOM at Victoria Nui Sam Lodge, also a Thien Minh Group member in the province of An Giang, trekking is becoming a popular sports tourism activity these days. "And it is the first time we are honored to welcome a big group of nearly 200 guests. I believe that visitors will have their own experiences after each trekking tour. It is the journey of conquering and harmonizing with nature, overcoming oneself's limits, and, more than that, connecting with teammates. It doesn't matter where you're going. It's who you have beside you," stressed Nhi.
Meanwhile, Mr. Nguyen Duy Minh, InterLOG CEO, found it right to organize the teambuilding at Chau Doc City and took part in the trekking tour. "We wandered in the forest and reveled in nature to feel 'happy.' Let's give a loud applause to Victoria Chau Doc Hotel because they are among the few supporters who pioneered green and sports tourism.
This road is hard to endure. However, in the past two years, Mr. Tuan, Ms. Ly, Mr. Tri, Mr. Hien, and everyone have successfully developed a new tourism product, so let us enthusiastically support it. Hopefully, this tourism trend will attract more customers to Victoria Chau Doc Hotel. Everyone, let's give a big round of applause for them," he said enthusiastically.
According to Mr. Tran Cao Sang, Victoria Chau Doc Hotel's Front Office Supervisor, Victoria Chau Doc Hotel is fully capable of holding events like this one. "Victoria Chau Doc has 92 rooms. This capacity can serve individual guests, families, and even large groups. With the company's delegations, we can hold some programs like Gala Dinner with well-prepared stages inside and outside the restaurant; or a BBQ buffet next to the pool that allows you to have time and space to enjoy food and other services at the hotel.
The Bassac Restaurant of Victoria Chau Doc is ranked the top 1 restaurant in Chau Doc city. We have a diversity of An Giang typical dishes. For example, with the catfish, visitors can have a taste of fish sauce hot pot.
Victoria Chau Doc Hotel offers guests many leisure services, such as swimming at the pool to relax after the Mount Cam trek or sports activities. Besides, we have a sauna room, and it will be ready anytime guests want to have a try. Just remember to make a call first. Primarily there are massage services at our hotel, which are available in the full range from medium to premium, helping guests to relax and recover body and soul after exercise," explained Sang.
According to Sang, there's more for guests to expect. "Based on the Cam Mountain trekking tour, Victoria Chau Doc Hotel, in coordination with Cam Mountain Management Board and Vietrace365, to organize Nui Cam Trail on November 12th, 2023. It is the first-ever and only trail in Mekong Delta approved and licensed by the Department of Culture, Sports & Tourism of An Giang Province. We would love to invite you to join us on this unique trail at the end of the year. It would also be the chance for you to visit and experience our beloved Victoria Chau Doc Hotel," he said.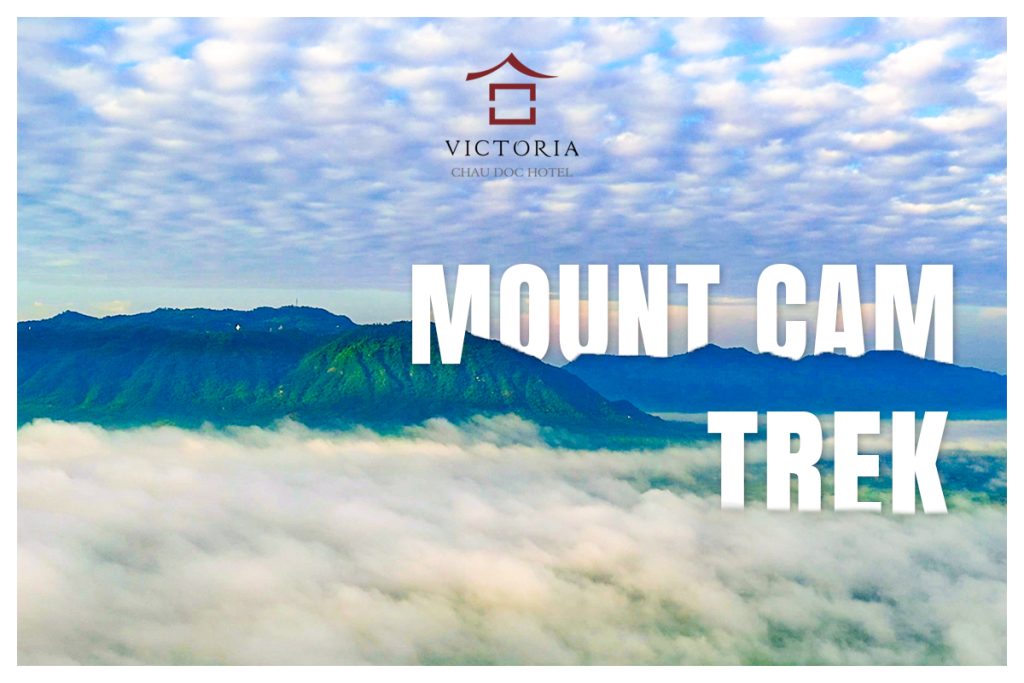 Founded in 1994, TMG has grown from a company with three employees to a business with more than 2,500 employees working worldwide. Thien Minh is proud to be Asia's leading company providing package travel services with the motto of customer-centricity. With four business pillars: Destination Management, Hospitality, Online, and Aviation, TMG is the perfect piece in journeys with diverse visitor experiences.
For more information about Victoria Chau Doc Hotel and its Mount Cam Trek, please contact:
Hotline: 1800 599955
Email: [email protected]
Website: https://www.victoriahotels.asia/