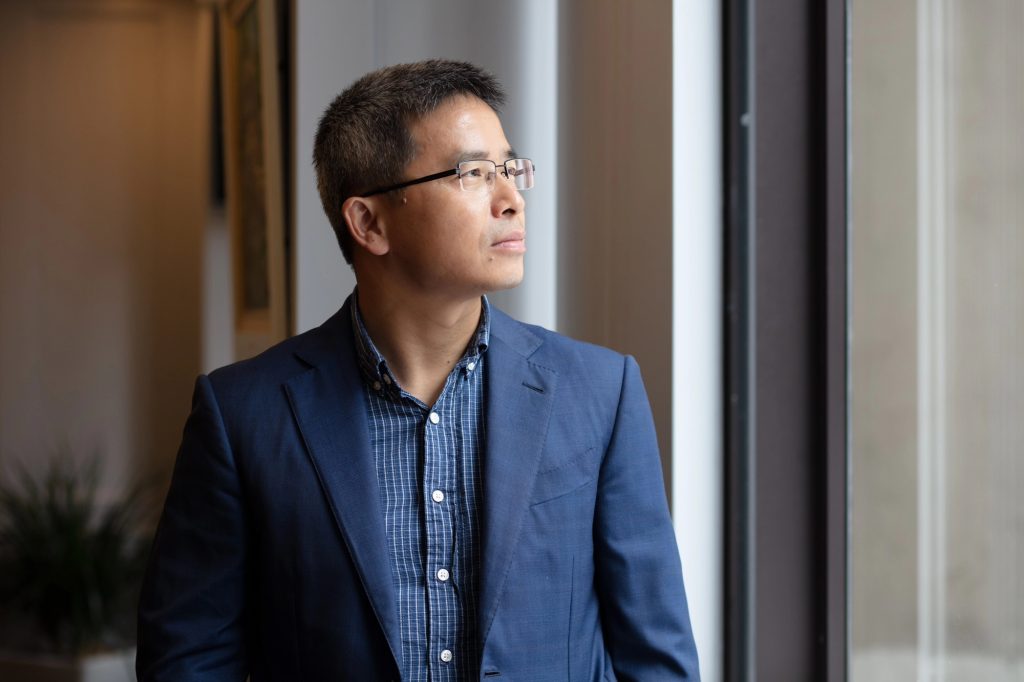 Tran Trong Kien, who runs Vietnam's largest integrated travel group, covering hospitality, aviation, online and destination management, had been looking forward finally to a July that would show 90% of pre-Covid levels or even surpass 2019 bookings when lo and behold, Covid-19 reared its ugly head again and sent Vietnam back into containment mode.
The founder, chairman and CEO of Thien Minh Group, which owns Ivuvu.com, TMG Hospitality, and cruise and seaplane operations, said, "We were so excited because finally we were about to get back to pre-Covid or even higher levels when the first new infections in Danang were reported. We have started seeing cancellations and August won't be good," he said. "It looks like I am back to speaking to computer screens again, like this, to you."
He is surely not alone in his disappointment. Vietnam had been hailed as the poster child of Covid-19 in media across the world when an early and strict lockdown stopped the spread of the virus and allowed the country to emerge from stay-home restrictions earlier than in other markets. And the travel industry across Asia had been looking towards Vietnam to lead it towards recovery.
Domestic flights started resuming normal operations between key cities from April 23. From June 1, the number of daily domestic flights went to almost 80% of pre Covid-19 levels, especially between the key cities of Hanoi and Ho Chi Minh.
Said Kien, in an interview in mid-May, "The early evidence is that people want to get out and eat and drink again. Some 40% of the 96 million population are people under the age of 25. This demographic is the backbone of our economy, and is keen to work and play hard. The young are helping to drive our journey to better days."
In his interview with WiT, he said bookings started picking up from May when Vietnamese got more confident about going out and pent-up demand led to a surge in domestic travel with flights, hotels, resorts and other travel businesses. "Most were doing even better than in 2019 because Vietnamese couldn't travel anywhere else," he said.
He stressed that the situation was not as dire on the ground as painted by the media. "The infection rate is still low relative to other countries in the world but it is important we control it at this stage so that we don't slip back," said Kien, who is also chairman of the Vietnam Tourism Advisory Board.
In early August, Vietnam reported 21 new cases, bringing the total number of cases in the country to 642. All of the new cases were linked to Danang, a tourism hot spot where Vietnam's first domestically transmitted case in 100 days was detected on July 24. It has spread to at least 10 places, including Hanoi and Ho Chi Minh City
However, the government said Vietnam would have no plans for a widespread lockdown and would only put areas considered epicentres under strict quarantine.
"We will only implement social distancing in areas considered virus epicentres, and will not pursue a widespread lockdown," Minister Mai Tien Dung told the media in early August".
When asked what cautionary lessons other countries can take from Vietnam, given its latest stumble, Kien said, "You have to remain vigilant. I think we became complacent. After a while, people forgot to wear their masks, do social distancing and wash their hands because we were all too busy getting out and getting our businesses going again. This reminds us that we have to be vigilant all the time. The virus is still there and we have to learn to live with it."
Kien is a trained medical doctor who got into travel when he ran local tours to fund his medical studies. He established his own tour operator, Buffalo Tours, in 1994 and grew that into a global network before divesting the brand to Flight Centre Travel Group Limited in July 2018.
Kien has certainly shown his seasoned entrepreneur chops in this crisis, as he led TMG Group into the biggest and fastest pivot of its history. From a primarily inbound business, it shifted to almost 100% domestic business. You can imagine that's no mean feat for a 24-year-old company which has catered to primarily foreign travellers.
TMG Hospitality runs 13 hotels and resorts which host more than 200,000 guests annually across its three brands – Victoria Hotels & Resorts, ÊMM Hotels & Resorts and Mai Chau Lodge. Its cruise brands, L'Azalée Cruises, Emeraude Cruise, operates seven boats, and it operates three seaplanes in Halong Bay under Hai Au Aviation.
Ivuvu.com, which handles over one million transactions a year, certainly had a breakout moment as consumers flocked online for deals as soon as they could travel. It put together deals at 20-30% off to attract customers. It created packages that would appeal to Vietnamese travellers, and carefully targeted those it wanted to go after.
"We don't want the mass market, but those in the upper segment, well-travelled, who would appreciate our hotels and products," said Kien. "It turns out that Vietnamese like our products too because we have pretty high approval scores."
It ran a, offering savings up to 35% on all hotels and properties, which did well with Vietnamese travellers looking for higher-end, quality experiences. Margins were undeniably lower but for Kien, what was important was testing its products with new travellers, and indeed, possibly the only customer base it can target for the rest of the year.
Its 3,000 staff – 2,000 of whom operate within hotels and destinations, and 1,000 in offices – had to be trained to change mindset as well as how they service local guests, and that included speaking proper Vietnamese, responding quickly to customer requests and offering local, authentic Vietnamese food.
"In the past, European customers usually booked six to nine months in advance, and Vietnamese maybe a month's notice. But now it's 24 hours, people are afraid to book early for fear of cancellations and everything is happening much faster now," he said.
"We also find that Vietnamese customers are more impatient, they want their meals almost immediately while foreign guests are more prepared to wait, so our staff have had to adapt. Our kitchens also had to change menus to more local, authentic food – you know how demanding we are with our local food. This is a good thing because we had been planning to do this for a while and this accelerated it," he laughed.
In June, it launched the TMG Go app to allow its guests to interact with its hotels. The first version provides core functions such as online check-in & check-out, ordering room services, spa treatments and hotel excursions. Guests have the option of booking directly via the app or chat with the front office. The first version was rolled out for two hotels, Victoria Phan Thiet Beach Resort & Spa and EMM Hotel Hue, and will eventually make its way to all TMG properties.
It plans to incorporate a loyalty programme, online booking function, as well as the ability to further customize travellers' stay.
TMG Go arrives during the peak of domestic travel season, coinciding with TMG's Summer Escape program which offers savings up to 35% on all hotels & properties along with many added benefits.
Kien, said online shopping and consumption of virtual media has certainly taken off the past few months but he believes eventually corporate travel will return. "We saw what happened when people were allowed to go out again, there was an instant pick-up. Even I, an introvert, who would be happier sitting behind a screen, found myself going out a lot in June, and travelling for business and leisure."
On how he sees workplaces being changed after Covid, he said, "I don't think much will change in Vietnam. Most of our staff couldn't wait to get back to the office when they could, and I anticipate they will want to return when we can again. There is a reason why people want to go to the office, to have a break from home."
As for his biggest lesson of Covid, he said, "It's not about the resources you have, but how you use it. It doesn't matter if you have a lot of resources if you don't know how to use it."
Asked if TM Group could survive on domestic tourism alone, he said, "Yes. But to grow, no."
In mid-May, Kien had held out hopes for the return of foreign travellers and said in an interview with the local media, "The return of foreign tourists must be based on the practical situation with careful policies in which people's health care must be put on top priority. According to the tourism industry's scenario, the right time to reopen the international market is no earlier than August or September this year."
He had identified countries such as Australia, New Zealand, Singapore, Thailand, Laos, Cambodia, China, Japan, and South Korea. "Once those countries have been assessed to be safe, it is possible to prioritize early opening and identify their needs to market products. Early opening for important markets will be a favourable opportunity to attract customers."
It shows fast turn this crisis can turn because now, the future looks uncertain as to when borders can be opened between Vietnam and other markets.
Source: WIT