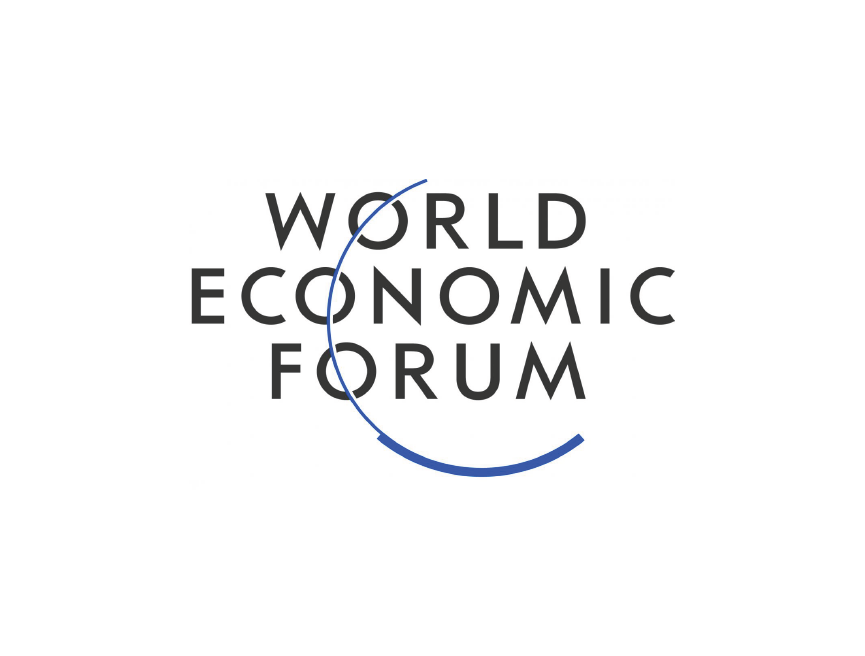 "East Asian Global Growth Company 2014"
World Economic Forum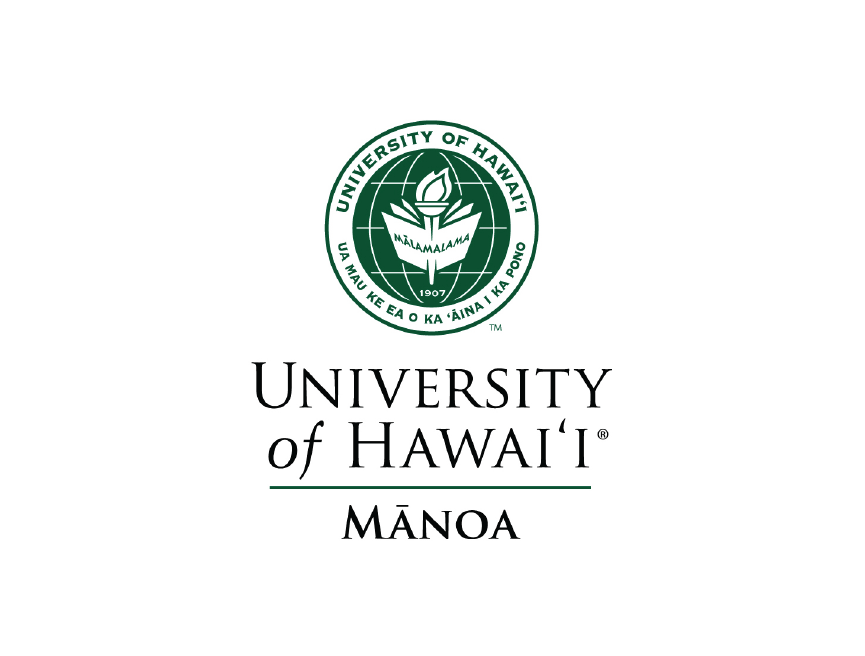 "Entrepreneur of the year 2013"
An official award from the US Ambassador and Dean of University of Hawaii
"PATA's Face of the Future Award 2007"
A reflection of positive contribution to the local community in promoting sustainable principles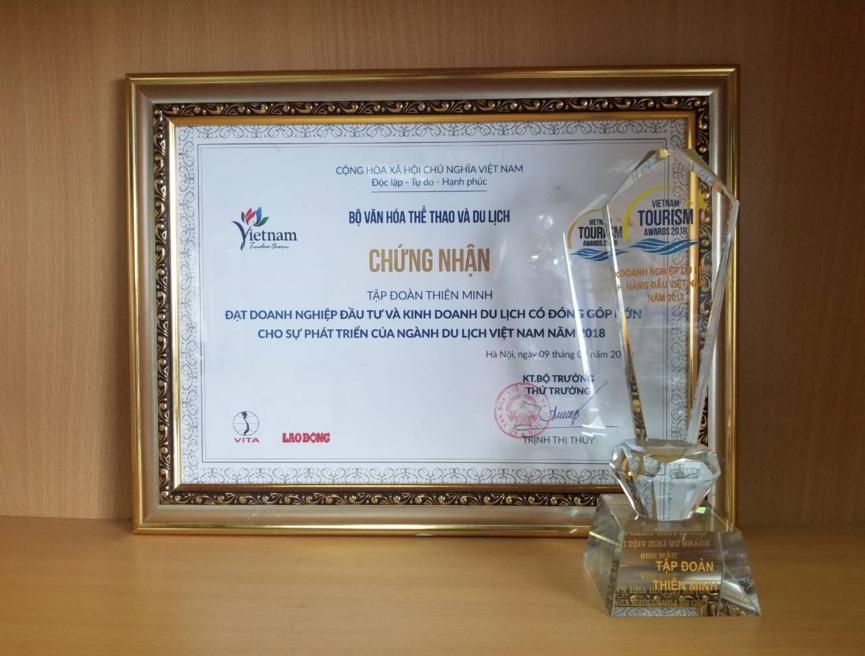 "Top Five Enterprises made a significant contribution to Vietnam tourism development – 2018"
Vietnam Tourism Award
Through more than 20 years of establishment and development, TMG and its subsidiaries have achieved much success, but also faced many hardships. However, with the appropriate strategic plans and the unity of the staff, TMG has always conquered any difficulties to become a sustainable business. TMG strives to contribute to the overall development of the tourism industry in Vietnam in particular and the world in general. These efforts have been recognized by a lot of domestic and international awards.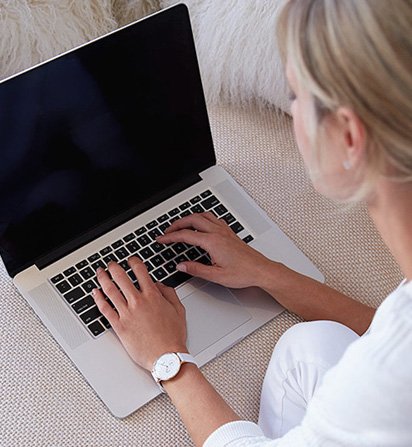 This is your opportunity to present yourself and tell us why we should select you.
There are some areas you need to take a good care of:
State clearly your skills and experience that match with the job

Showcase your achievements
If you've had a leadership role, tell us about it. How big was the team? What was the scope of your work?
If you're a recent university graduate or have limited work experience, include school-related projects or coursework that demonstrate relevant skills and knowledge.
Check spelling, grammar, ease of use and clearly present ideas
This can be via phone, Skype or meeting in person with HR person
Be prepared for behavioral questions related to the role's requirements.
This will last for about 30 minutes
There is one compulsory 37 minute IQ test for the positions.
For the positions which require technical skills/knowledge, there will be one technical test for the applicant.
The test(s) often take(s) place after the fit interview.
You'll usually meet with your potential manager. It will take about 30- 45 minutes. This is your opportunity to learn more about the role and our chance to hear more about you.
We would like to understand you in some areas:
You'll usually meet with your potential manager. It will take about 30- 45 minutes. This is your opportunity to learn more about the role and our chance to hear more about you.
We would like to understand you in some areas:
Passion about the job
Role – related knowledge
General ability
Fit with the team
Leadership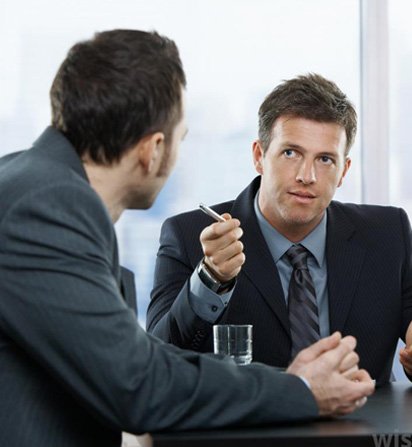 Feel free to ask your interviewers for clarification. Ask questions-about the work, about the team, about the culture- that will help you decide whether the job will be right for you.
After your interviews are done, independent hiring committees at various levels review your candidate packet, which includes your interview feedback and scores, your resume, references, and any work samples you submitted. Hiring committees help make sure we're selecting the most suitable candidate for the job.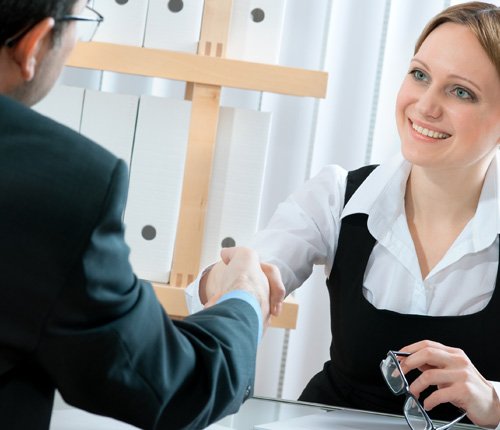 Once a senior leader approves your candidacy, your packet (with a summary about you) goes to executive review for final approval. And then you get your offer.
TMGers – people working in TMG and our subsidiaries are the ones who embody the values of TMG to inspire our customers and create extraordinary journeys alongside them. Although they come from different walks of life, serve different purposes and have distinct characteristics, everyone at TMG shares the same values that allow us to grow and prosper.
Get to know who we are – from the inside out to be offered many ways realizing your potential
If you're looking for a place that values your curiosity, passion, desire to learn, and eager to take on fresh challenges, then you're a future TMGers.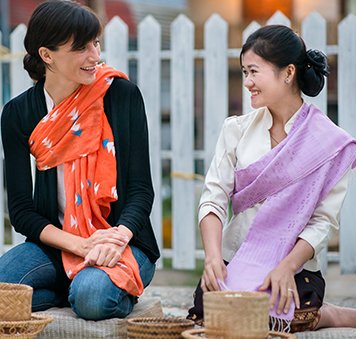 At TMG, we dare to turn bold ideas into reality and inspire people with our passion to make the most of their own journey. Our commitment to responsible business practices and outstanding customer service means we are well placed to continue our group's growth into the future.
Looking back to how much TMG has done in the last more than 20 years, no one could imagine how far we can go from here. From the humble beginnings in 1994 of only three employees to over 2,500 in 2018. Since 2010, the number of travelers we served each year has doubled while the number of room nights we sold has jumped by 650%. Each year, we bring almost 1,000,000 people to Asia through our destinations management and TMG Hospitality segments.
Our strategic growth has seen TMG to establish a global presence with operations across the world providing unforgettable experiences throughout destinations we manage. In the next five years, we aspired to become the leading integrated travel & hospitality group in Southeast Asia, focusing our strengths in the four core segments including travel, online, aviation and hospitality.
In the travel space, we keep on forming and upholding true, honest and transparent partnerships, enabling our trade partners to connect their travelers with the most interesting journeys in each destination.
In the online space, we aspire for Ivivu to grow from being the number 1 Leisure Travel Partner for Discerning Vietnamese Travelers to becoming the number 1 Leisure & Entertainment Source/App for Discerning Southeast Asians.
In the aviation space, we aspire to reap the huge potential of the fast-growing air travel business with a new LCC in the future. We continue to foster the unique business model of Hai Au's seaplane in making the Vietnam travel experience a special one for our guests.
In the hospitality space, we plan to open two to three more hotels and resorts every years. Our hotels will focus on domestic market as well as inbound market which they will develop a wide range of diversified products and services to offer In everything we do, we ensure every step of our customers' journey is simple and convenient, we will never stop moving forward to conquer new challenges, reach higher and serve our guests better.
In building further upon the IDARE spirit we promote our culture of keeping everyone in TMG healthy in their physical and spiritual form, from where they upkeep the fire in their heart for what they are doing everyday in an environment where everyone will treat each other with kindness and respect and in which everyone look toward one direction to always strive to be better today than what we were yesterday.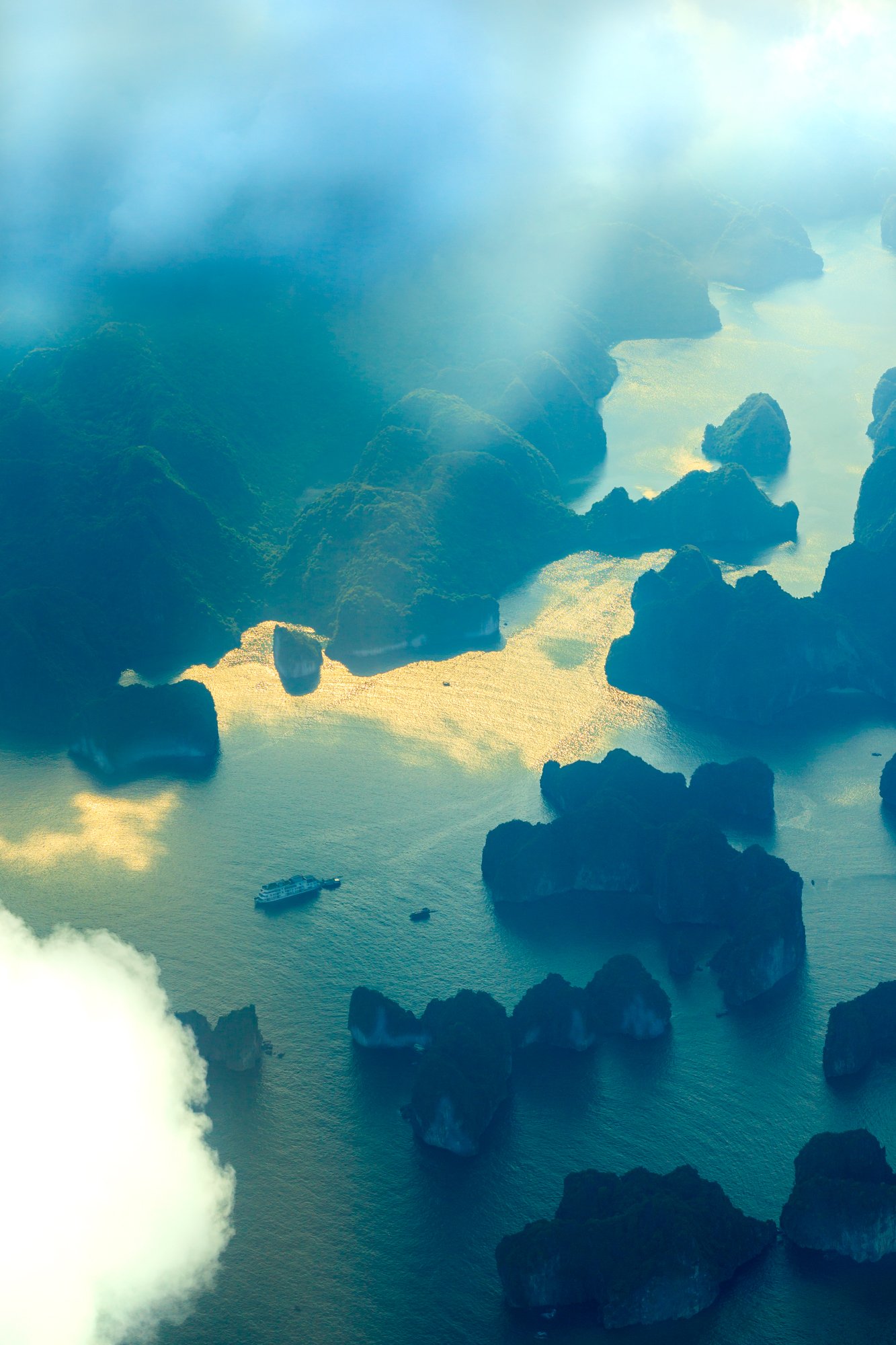 July 2018, TMG announced that it had entered into an agreement with Flight Centre Travel Group Limited (FLT) for the sale of their shares in Buffalo Tours, Cho Lon Tours, Go Vacation Vietnam, Asia Outdoors and Thien Minh Transport.
The divestment of Buffalo Tours and other brands within the destination management portfolio is part of the Group's portfolio transformation strategy. This milestone divestment, along with an incredible pipeline of investment projects, would pay a key role in supporting TMG in creating a highly attractive, competitive and well-balanced business, with the leverage of scale, technical expertise and customer-centric culture, which offer considerable upside potential over the long term.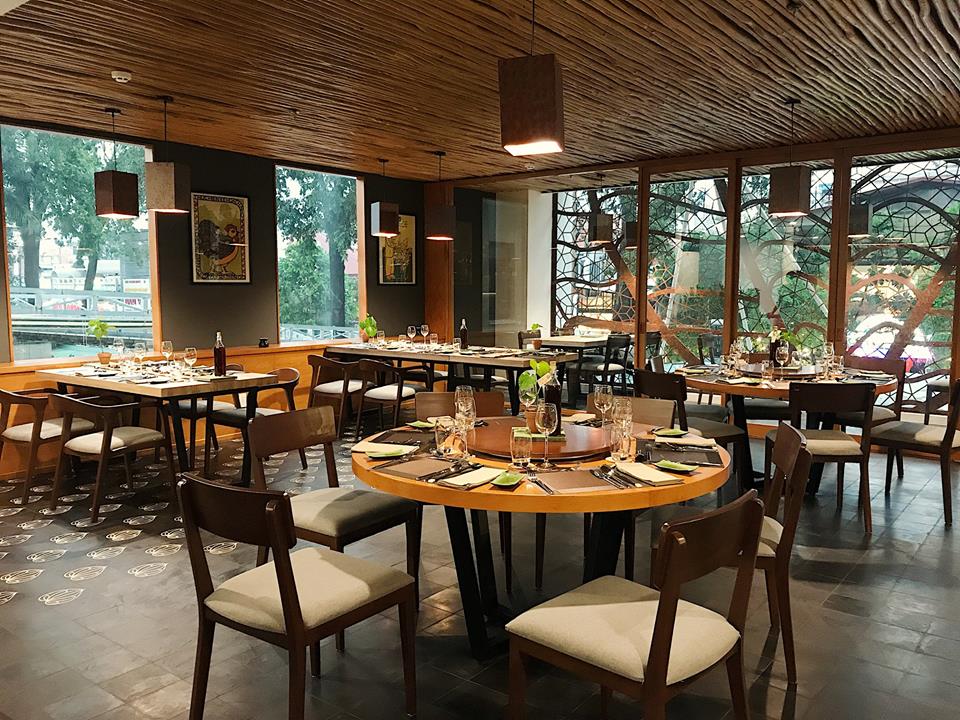 The first Spice Viet restaurants was opened in Hue in 2017 and then followed by Hoi An and Ho Chi Minh City in 2018. Spice Viet is a brand new chain of farm to table restaurants showcasing authentic Vietnamese cuisine by using fresh, seasonal ingredients to create dishes that are healthy, green and delicious. Coming to Spice Viet, diners would love the feel of enjoying the beautiful dishes in its luxurious and cosy space. In the near future, the brand will be expanded throughout Vietnam and abroad (Europe, Australia).
A joint venture between TMG and Wendy Wu Tours was created in September 2018 to build and operate a new river cruise in the Mekong region, boasting four-star comfort and superior service, the customers are free to relax, enjoy the onboard entertainment or soak up the wonders of the passing landscapes of Vietnam's Mekong Delta up to Cambodia's enhancing capital, Phnom Penh. The first cruise is scheduled for a start date in November 2019.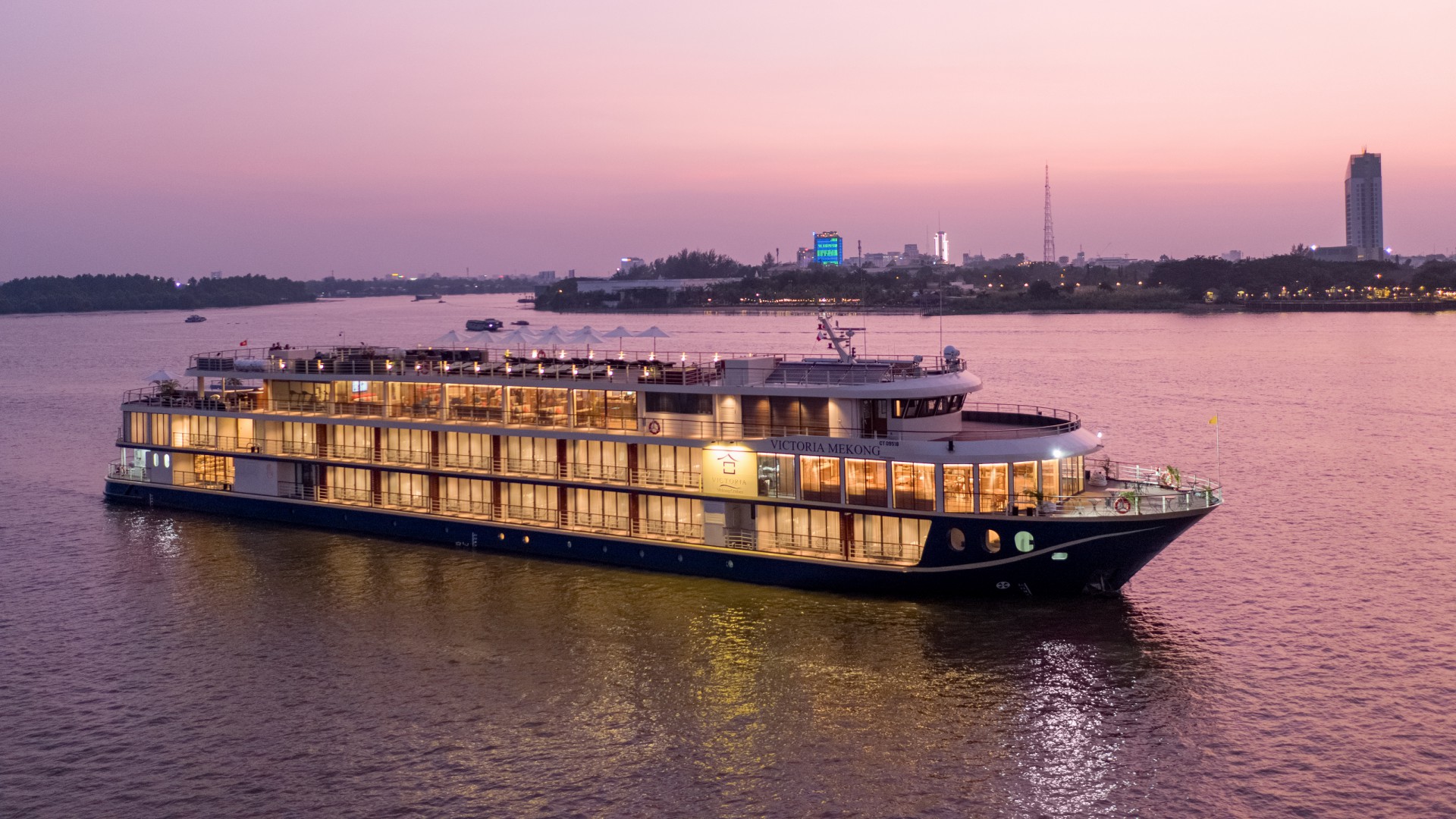 On 12th June 2019, Thiên Minh Group and H.I.S are delighted to announce the launch of the first cruise ship under a joint venture arrangement between the two corporations in Halong-Bay naming Sayuri Cruise. With construction started in August 2018, the cruise aims to be the best day cruise in the Bay focusing on safety, hospitality and wonderful designs. Sayuri Cruise takes guests on a daily journey to explore Halong Bay's iconic sites such as Paradise Cave and Cock Fighting Island in comfort and style on a 4-hour tour. Personalized requests for Sunrise, Sunset and Corporate Event cruises are also available.
On 12th June 2019, Thien Minh Group completed the acquisition of Flower Garden Hotel in Hanoi, making it the group's very first hotel in the Capital city (and 14th hotel overall). The hotel will be rebranded as ÊMM Hotel Hanoi in the near future, joining other ÊMM Hotels properties in Hue, Hoi An, and Ho Chi Minh City.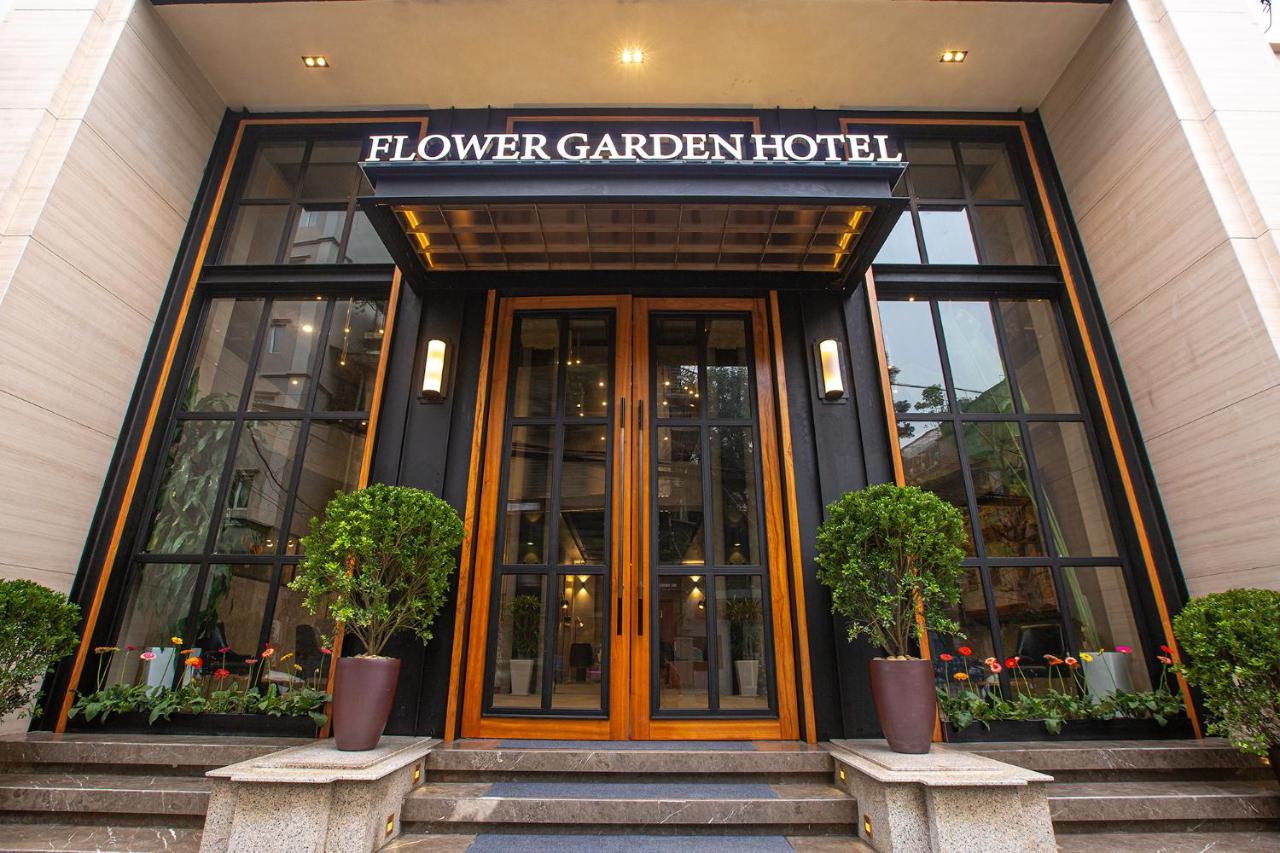 Opening in March 2020, the luxurious TUI BLUE Hotel Nam Hoi An in Vietnam is located directly on the fine sandy beach of Tam Tien and is ideal for an unforgettable holiday south of Hoi An, Vietnam. The hotel complex offers several swimming pools, elegant rooms and suites, three restaurants serving top Asian and international cuisine, a varied professional sports offer, and a stylish spa for absolute relaxation. The 318-room TUI BLUE Nam Hoi An is proud to be the very first hotel operated by the TUI Group in Vietnam in cooperation with Thien Minh Group
Beyond the boundary of destinations management industry, TMG explores hospitality, aviation, and online booking industries.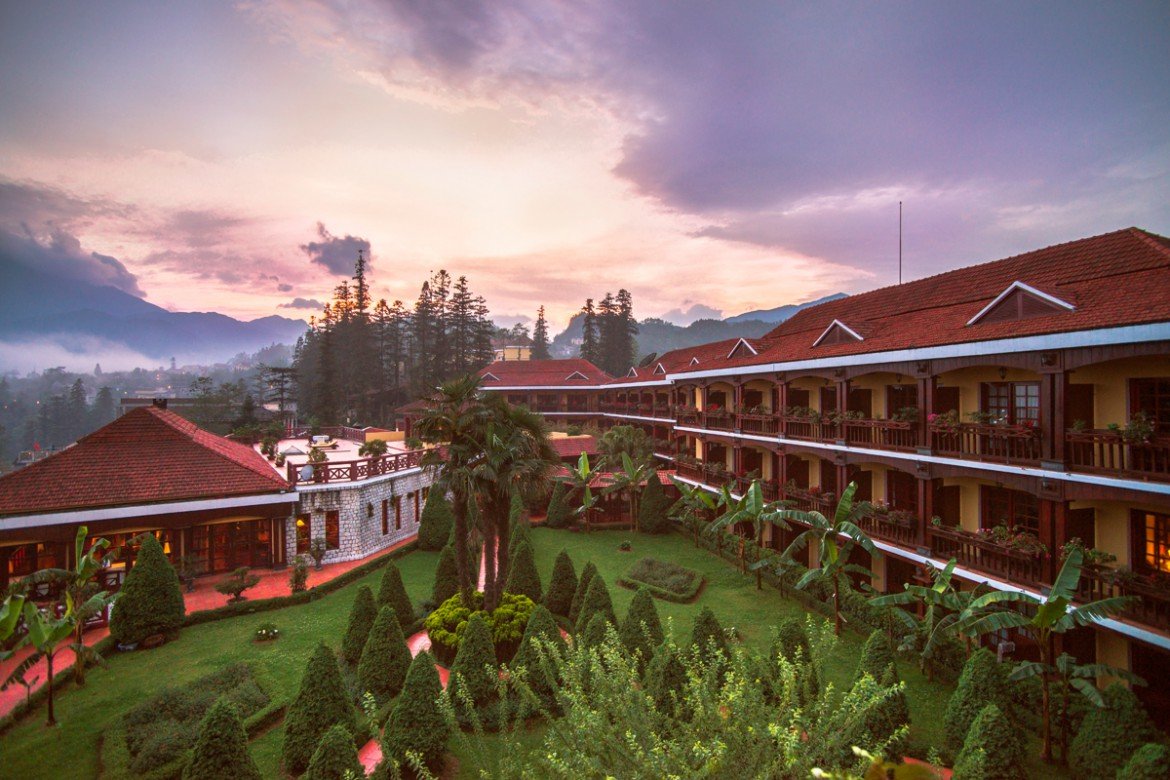 In 2011, the successful acquisition of Victoria Hotels & Resorts in Vietnam has seen TMG becoming a new emerging hotelier in the tourism landscape of Vietnam. The transaction was among the very few at the time in which a local group took over an international standard group of hotels from a foreign investor and with that TMG made its debut into the hospitality sector.
Through the years, TMG has developed eleven successful hotels & resorts, 8 cruises and boats, and provide accommodation services for around 200,000 guests annually. The heart of TMG's hospitality is to bring to our guests' journeys of distinction wherever they go.
2011 was a very busy year in which alongside with the acquisition of Victoria Hotels & Resorts, TMG established iVIVU.com in the form of a joint venture with the Wotif Group, Australia.
Global integration has later on seen the restructuring of the joint venture into a sole subsidiary of TMG.
Through the years, iVivu has become the latest online platform offering a solution for travellers to organize and customize their journey with ease and aims to become the number 1 Leisure Travel Partner for Discerning Vietnamese Travelers.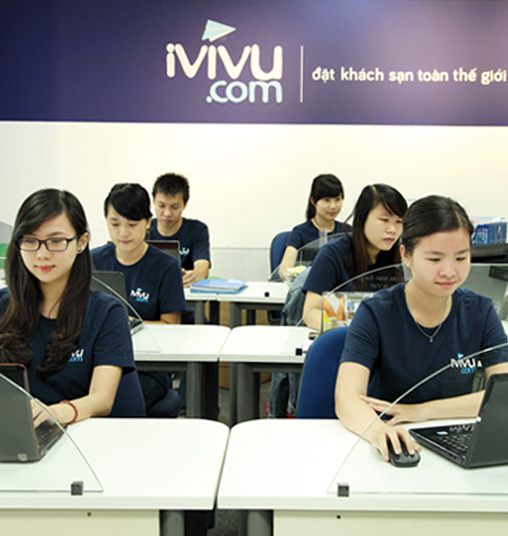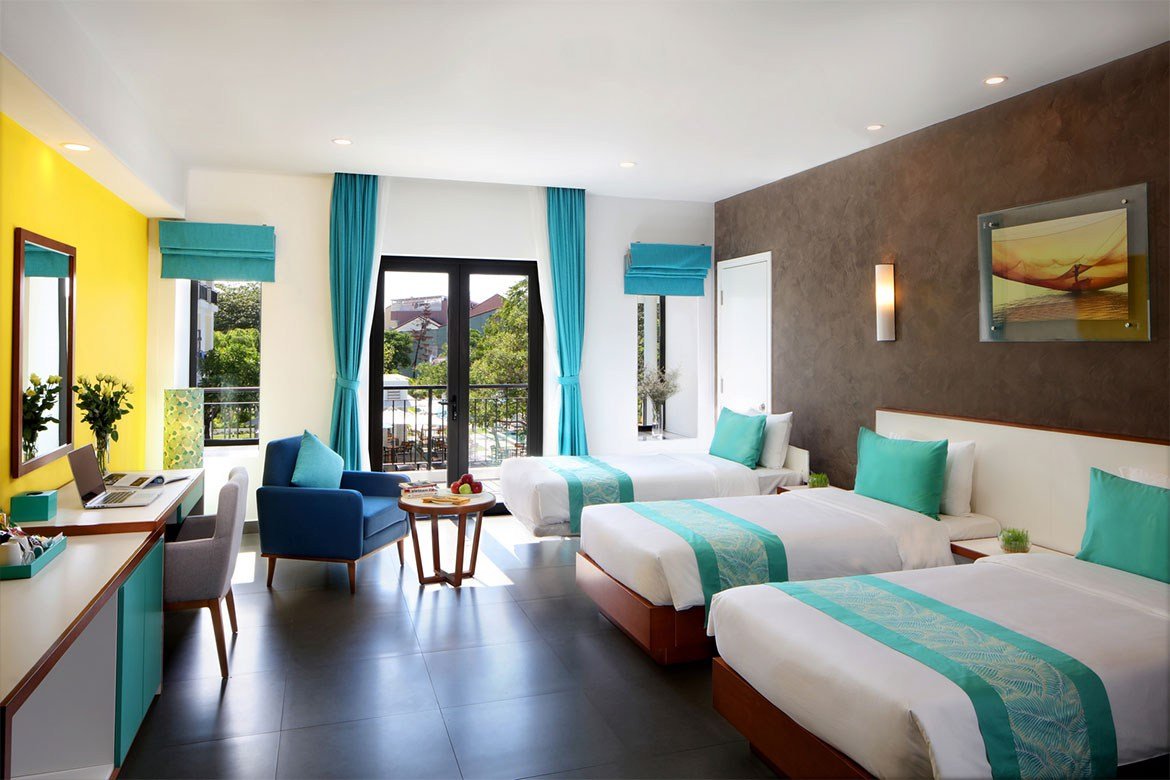 ÊMM Hotel Saigon was the first hotel in the ÊMM series, launched in June 2013. The brand made quick impression by its name. "ÊM" in Vietnamese brings a sense of peaceful and relaxation, the next letter "M" stands for "Modern" which perfectly describes the fresh, contemporary and creative vibe of ÊMM Hotels & Resorts. ÊMM Hotel Hoi An and ÊMM Hotel Hue, which launched in 2016 and 2017 subsequently, reiterated the intention in bringing the ÊMM brand to a scale that matches growing demand from the Vietnam's younger generations.
The network company, Hai Au Aviation, was established in September 2014 to become the pioneer airline to bring seaplanes into the travel scene in Vietnam. The introduction of seaplane operations in Vietnam marked the country's milestone in fulfilling its tourism potential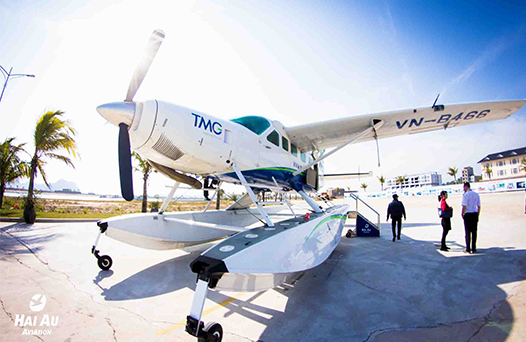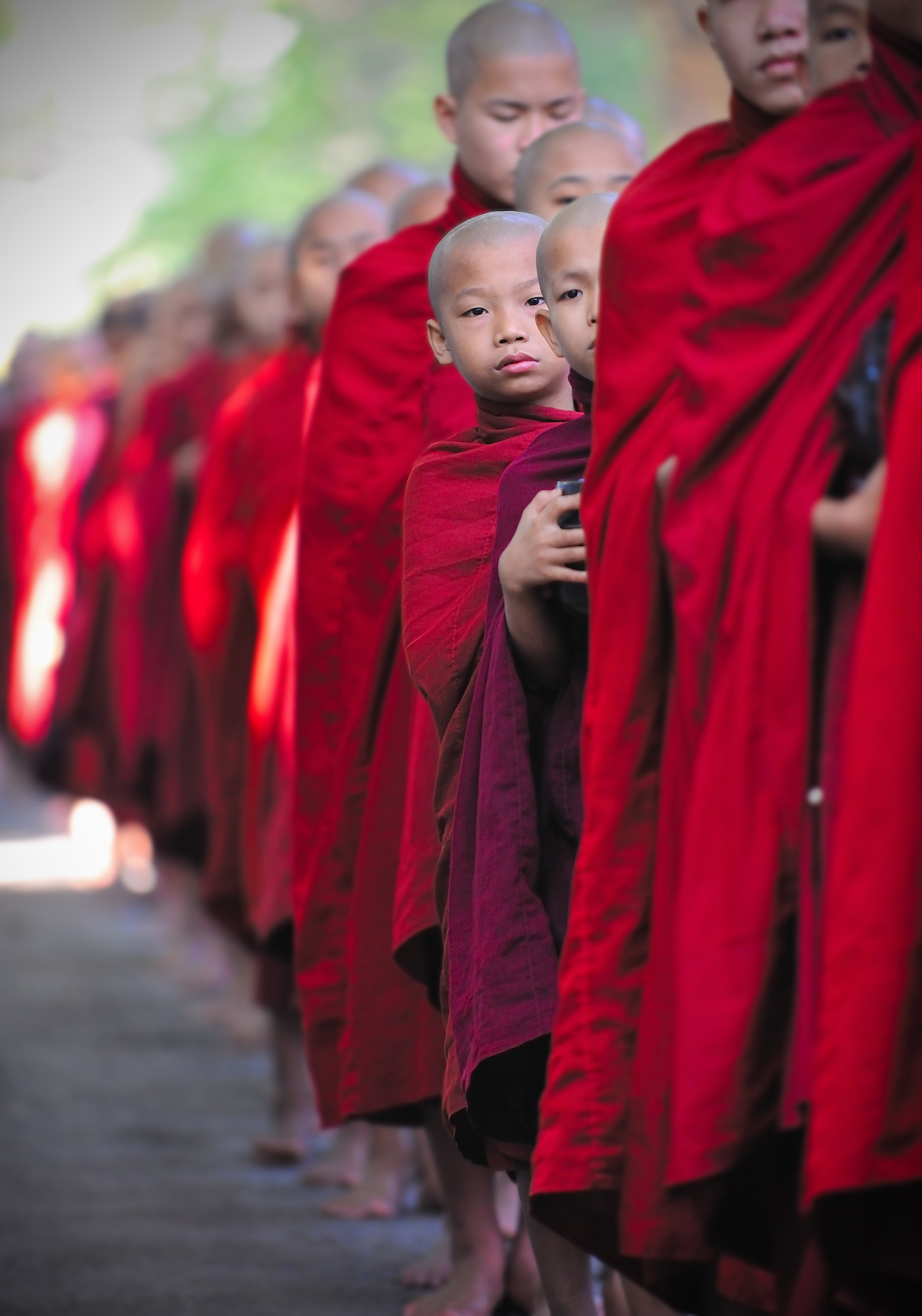 The long-nurtured relationship with Flight Centre as our number 1 strategic partner has seen the destination management joint venture exploring quickly into new markets/destinations:
2012: Cholon Tours office in China
2013: Buffalo Tours office in Myanmar
2014: Buffalo Tours office in the US and Russia
2015: Buffalo Tours offices in Singapore, Malaysia, Indonesia, Hong Kong and Japan
2016: GoVacation Vietnam
The integrated strengths of all business segment of destinations management, hospitality, online and aviation have enabled TMG to provide end-to-end travel and hospitality services to our guest and to deliver unique travel experiences to them.

Buffalo Tours has become one of the youngest sucessful brands in the Asian travel marketplace. The Brand's backbone is its values centered around upkeeping the IDARE spirits, dare to do, dare to think.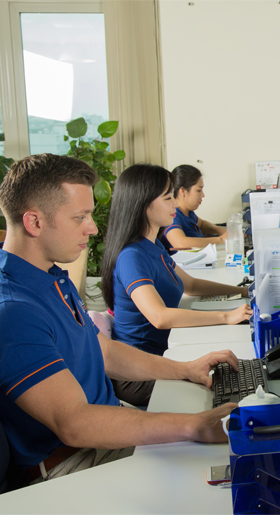 In a natural way, Buffalo Tours had set the foundation for the destinations management business of Thien Minh Group ("TMG"), a holding company established by Kien in 2006 to set up the foundation for a multi-million dollars travel integrated business.
2006: TMG established Intrepid Vietnam joint-venture which now PEAK Vietnam, joint-venture with the PEAK Adventure Travel Group, partnering with one of the most well-known enterprises in the Adventure Travel field, TMG were able to serve more customers who are particular into adventurous journeys.
2007: TMG established Thien Minh Transport
2008: Established Buffalo Tours Sales office in Sydney, Australia.
2009: Opened Buffalo Tours offices in Laos, Cambodia and Thailand.
2010: TMG acquired majority shares in Cholon Tours, 100% shares in Asia Outdoors and established Buffalo Tours Sales office in London
Alongside with the consolidation and development of the destinations management business, TMG made its first move into hospitality business by launching Mai Chau Lodge in 2007, the first international standard hotel in Mai Chau.
Mai Chau Lodge offers not only hospitality services such as accommodations, meals, transportations but also provides unique local tours like trekking, biking, kayaking, and rock climbing, etc in bringing the unique characteristics of Mai Chau to international and local visitors.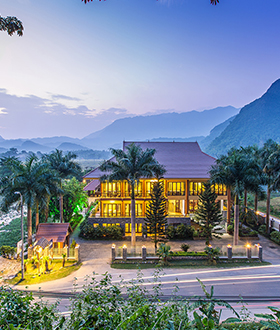 The first footprint of TMG in the market with the establishment and development of Buffalo Tours.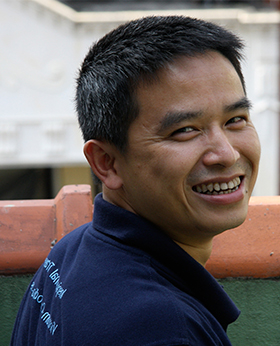 In the early years of the 90s, Tran Trong Kien was a young medical student who ran local tours to fund his studies as well as to satisfy his love for discovering the world.
Exposure to travels and tourism have him been on uncountable journeys, seen thousands of destinations, cultures, and people; Kien set his determination to bring Vietnam to the world for its many undiscovered beauties.
"Why Vietnam tourism is not on the map? Why can't we beat other Asian destinations?" – were among those questions that Kien could not find an answer to himself. Above all this country with its rich culture, spetacular landscapes and friendly people could well be the most exciting place one could find heading East.
Kien established Buffalo Tours in 1994 for such beliefs which later on developed into a regional DMC network spanning across eleven Asian destinations.
From a humble beginning with a small office and three employees, Buffalo Tours has risen to a strong position in the Asian Tourism industry.
In 1994, Buffalo Tours was the first and the only private enterprise providing adventure travel products in Vietnam, which allowed us to gain a valuable foothold in this developing marketplace.
After ten years of operating in Vietnam (1994 – 2005), Buffalo Tours attracted a sustainable and increasing number of customers; as well as a credible image through strong values and memorable customer experiences. We have always aimed to design journeys of distinction, of memory where customers can experience the unique cultures and people that make our destinations so special.
The early success of Buffalo Tours and the increasing global awareness represent the first steps of the TMG journey.