TMG – Thien Minh Group continues to promote the image of a beautiful Vietnam in the US market through tourism products featuring the highest level of environmental and social sustainability.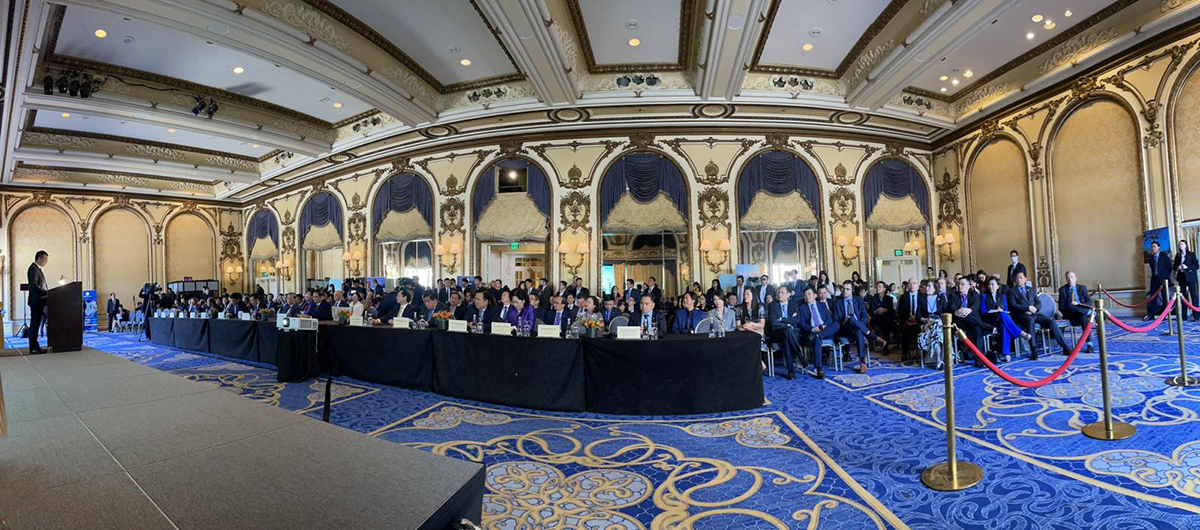 Thien Minh Group, in collaboration with Vietnam Airlines and Saigontourist Group, has successfully organized a Trade – Investment – Tourism Promotion Conference between Vietnam and the United States in San Francisco on May 17. Prime Minister Pham Minh Chinh and a high-level delegation from the Socialist Republic of Vietnam in an official visit to the United States, attended the event. The US Ambassador to Vietnam Marc E. Knapper and San Francisco city officials were among the distinguished guests.
Themed "Rediscovering Vietnam", the conference conveyed the message about Vietnam's opening up, recovery, and strong development after two years of the pandemic, as well as the prospects of even better relations between Vietnam and the United States in the future. Speaking at the event, Vietnamese Prime Minister Pham Minh Chinh said that thanks to concerted efforts and the support of international friends, including the United States, Vietnam has successfully controlled the COVID-19 pandemic, re-opening to tourism from March 15, 2022. Shortly thereafter, tourist arrivals rose sharply, with the United States being one of Vietnam's major tourist markets.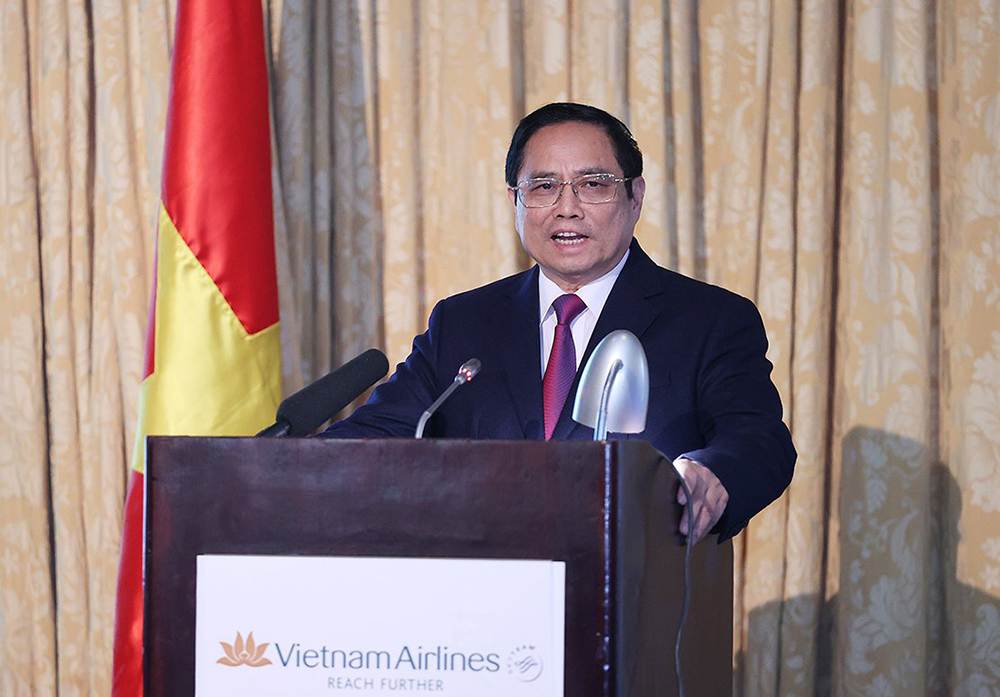 Trade and investment, together with financial, scientific, and educational collaboration have long been the pillars of Vietnam-U.S. relations. The Prime Minister proposed that the two countries continue to collaborate in investment, contributing to building deeper, more substantial relations between the two countries.
At the conference, the delegation from Thien Minh Group led by Chairman cum CEO Mr. Tran Trong Kien, introduced some of the group's most outstanding tourism products and services. These products have helped Thien Minh Group become a leading brand in the field of tourism services and hotel experiences in Asia over the past 28 years of operation.
Quoting Mr. Tran Trong Kien from the event, VnExpress, the most-read Vietnamese online newspaper, noted that Thien Minh stands ready to reintroduce premium resort services and exceptional tourist experiences. The company is well-positioned to do so, as it operates hotel brands such as Victoria Hotels & Resorts, Hai Au Aviation seaplanes, a favorite with American customers, as well as many other travel brands. Starting in the summer of 2022, iVIVU.com, a member of Thien Minh, will offer tours to the United States for Vietnamese customers.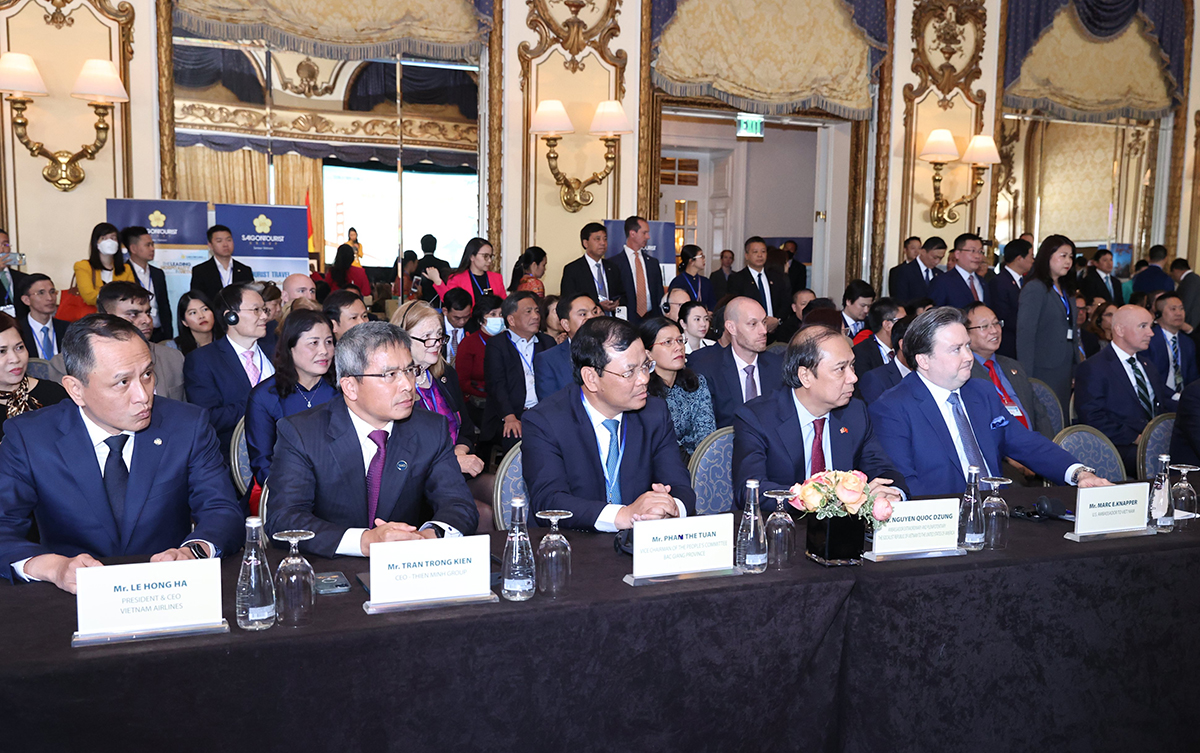 "From adventure tours in the first days of the establishment of TMG and seaplane flights to see the World Natural Heritage Site of Ha Long Bay to most recently the Victoria Mekong cruise from Can Tho which offers a luxury experience on the Mekong River, we're very proud to showcase unique Vietnamese tourism products", Kien said. He also expressed how proud Thien Minh is to contribute to bringing two countries and peoples closer together by enthusiastically providing services and experiences for nearly three decades.
Meanwhile, according to Tin Tức newspaper, the Vietnamese government's news channel, Thien Minh Group promotes tourism products and services with the highest level of environmental and social sustainability. Citing the fact that nearly 20% of Thien Minh's three million guests served before the pandemic came from the US, and that the requirements for Covid-19 testing have also been lifted since May 15, 2022, Thien Minh Group believes that now is the most favorable time for Vietnam to increase its presence in the United States in terms of trade, aviation, and tourism.
"We are always proud to be a pioneer in providing travelers with the safest, most sustainable, and most innovative experiences. This time, in addition to the group's signature products, Thien Minh is also introducing the Indochine-style chain of Victoria hotels and resorts, the dynamic and youthful EMM hotel chain, and the TUI Blue Nam Hoi An Resort. Without a doubt, the combination of those experiences will bring American tourists unforgettable memories of a safe, beautiful, creative and charming Vietnam," affirmed Kien. He believes that, through the group's new packages, more and more American visitors will be able to experience the beautiful scenery of Vietnam and meet its friendly and hospitable people.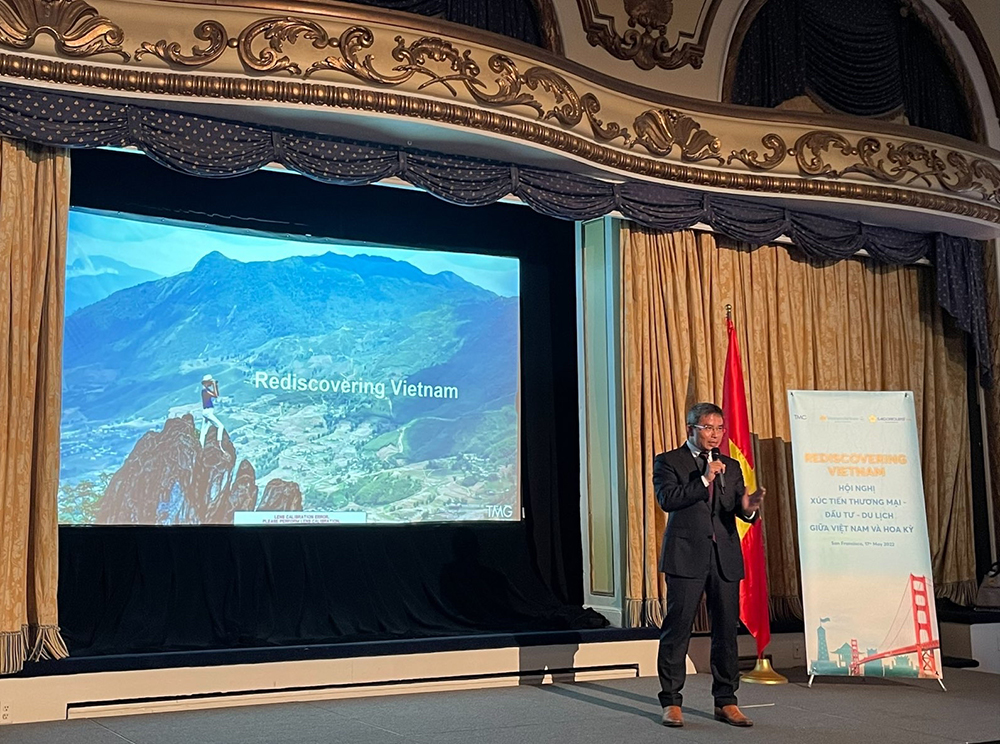 According to Thanh Nien Online, the CEO of Thien Minh Group said at the conference that its chains of hotels, resorts, and luxury cruises have recently received CovidClean™ safety certificates from Safehotels. That effort demonstrates Thien Minh's commitment to providing customers with the best and safest services.
The conference in San Francisco, USA was the fourth in a series of events organized worldwide by TMG, Vietnam Airlines, and other partners to promote tourism to Vietnam. The first three events took place in London, the UK on April 7, Singapore on April 12, and Frankfurt, Germany on April 20. Subsequent events will take place in Japan, South Korea, France, and Australia.
From a modest start in 1994, Thien Minh Group went from a company of only three members to a group of more than 2,500 employees worldwide. With four fields of activity – Hospitality, Aviation, Destination Management, and Online – Thien Minh Group is an indispensable partner for experience-rich tourist journeys.