TMG – German tourists are the next lucky ones to receive attractive tourism gifts from Thien Minh Group in the series of events to promote Vietnam tourism after the country reopened its borders to international tourists on March 15.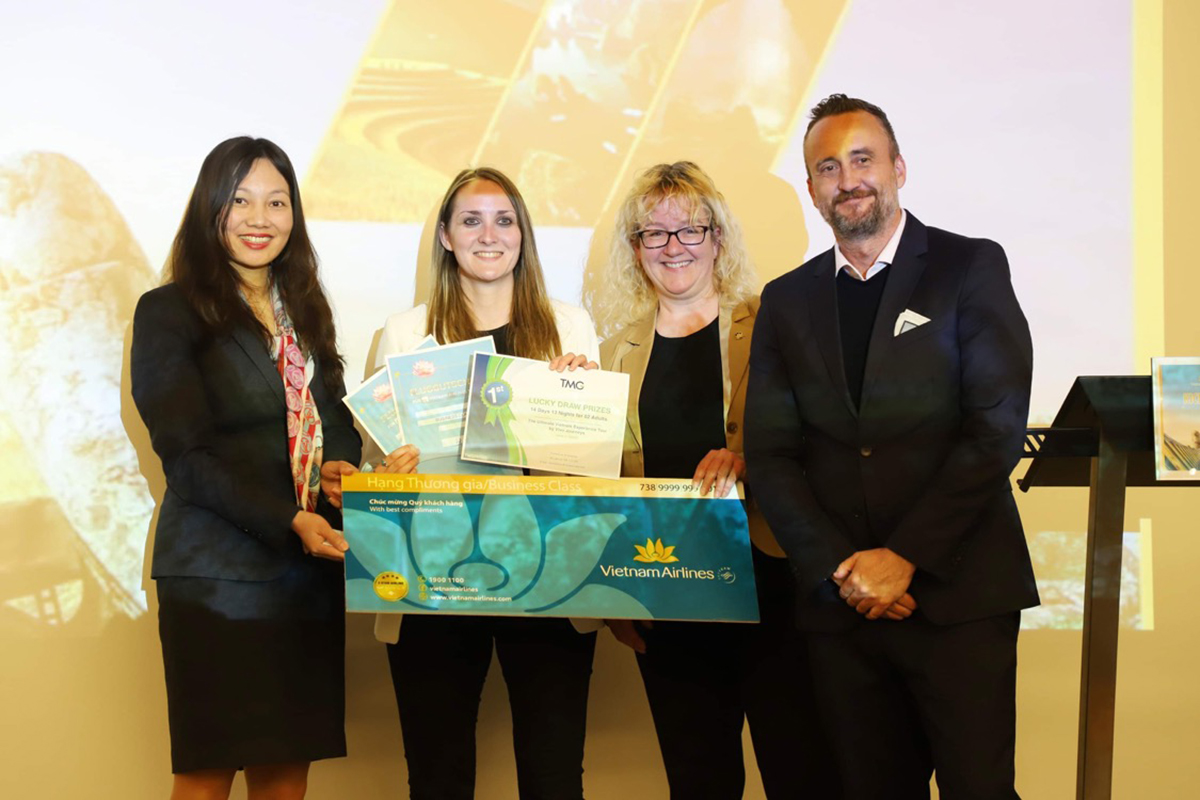 Thien Minh Group (TMG) and Vietnam National Airlines Vietnam Airlines (VNA) organized the seminar "Kick Off Event – Germany" to promote Vietnam tourism in Frankfurt/Main city, Germany on the evening of April 20. The seminar was attended by the Vietnamese Ambassador to Germany Mr. Vu Quang Minh, Consul General Mr. Le Quang Long, and many distinguished German and Vietnamese partners and agents.
Speaking at the event, Mr. Christopher Farwell, a member of TMG's Board of Directors cum Managing Director of Vivu Journeys, a member of TMG, affirmed that Vietnam has reopened and applied a series of policies to support international tourists as those before Covid-19.
With a system of tourism facilities including fleets, seaplanes, chains of hotels and resorts from 3 to 5 stars located in prime locations throughout Vietnam and Indochina, TMG can bring visitors the best vacations, such as flights on Ha Long Bay or stays at Indochine-style resorts like Victoria-branded hotels and resorts…
According to Mr. Farwell, many spaces and lands are still preserving long-standing historical and cultural values in Vietnam. In fulfilling commitments to providing visitors with different and connected experiences, TMG can introduce visitors to characters experiencing historical events firsthand. As living witnesses of each land, they will help tourists gain an exceptional sense of the beauty and love for peace of the country and Vietnamese people.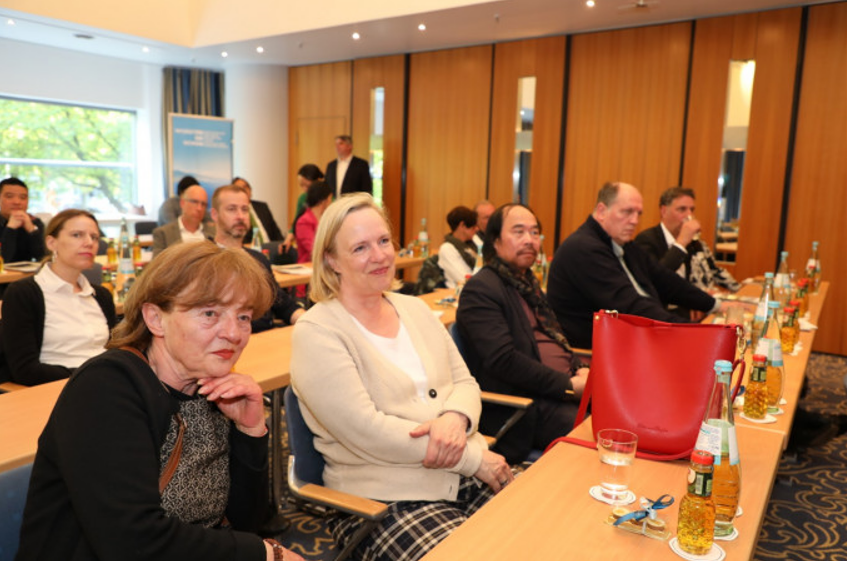 To ensure the safety of tourists traveling in the new situation of the Covid-19 pandemic, Mr. Farwell said TMG always adheres to the safety guidelines of the government and international organizations. More importantly, TMG's chains of hotels and resorts, and fleets have been simultaneously granted the CovidClean™ Safety Certification by the world's prestigious Safehotels. Those are the tireless and unremitting efforts of TMG in the mission of serving visitors.
At the event, on behalf of TMG, Mr. Farwell also rewarded lucky guests with attractive travel gifts from TMG and VNA, including a 14-day-13-night tour for two adults by Vivu Journeys, a 3-day-2-night tour for two adults on Victoria Mekong Cruises and 4-day-3-night tour for two adults at Victoria hotels and resorts chain or TUI BLUE Nam Hoi An Resort.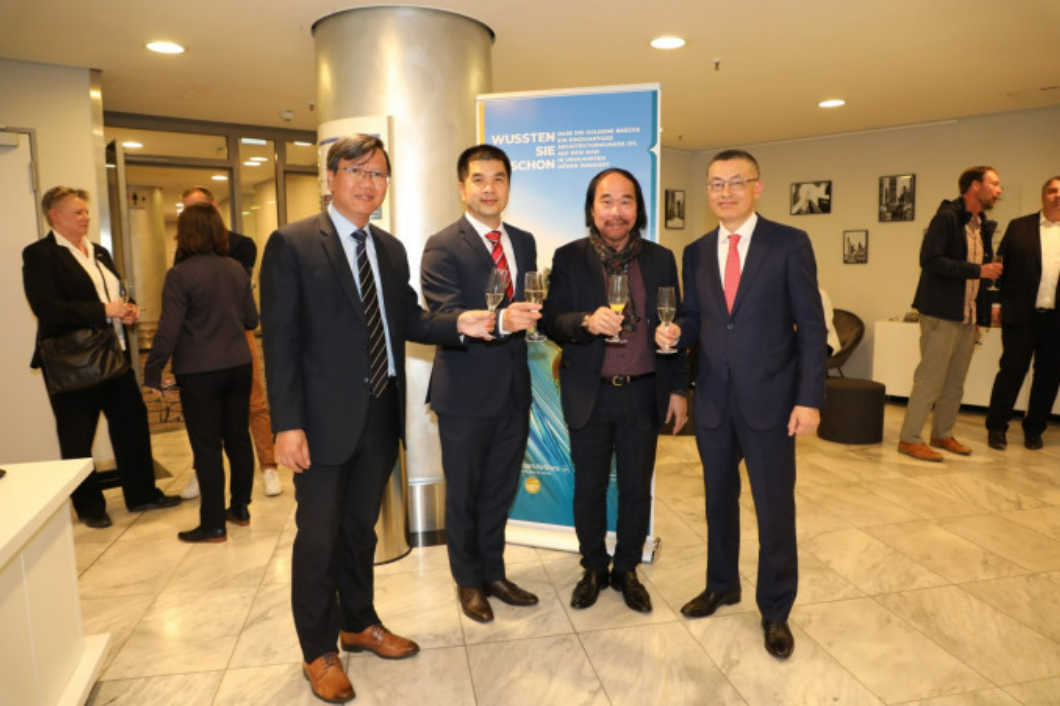 The Germany seminar is the third event in a series that TMG with VNA is holding worldwide this summer to promote Vietnam tourism. The first two events took place in London on April 7 and Singapore on April 12. The following destinations will include the US, Japan, South Korea, France, and Australia.