TMG – With plenty of superior products, Thien Minh Group made a strong impression on partners in the workshop promoting TMG travel and tourism ecosystem in Ho Chi Minh City. 
Thien Minh Group (TMG) recently organized a workshop to promote its iconic products in Ho Chi Minh City on October 19th. This event aimed to attract more tourists from the Southern market. Many tourism agency representatives came to join the meeting in the Spice Viet Restaurant, a member of TMG.
In the elegant and charming space of the Spice Viet Restaurant located at ÊMM Hotel Sai Gon, guests listened attentively to TMG's representatives introducing the iconic products of the group positioned as one of the leading travel companies in the region and Asia.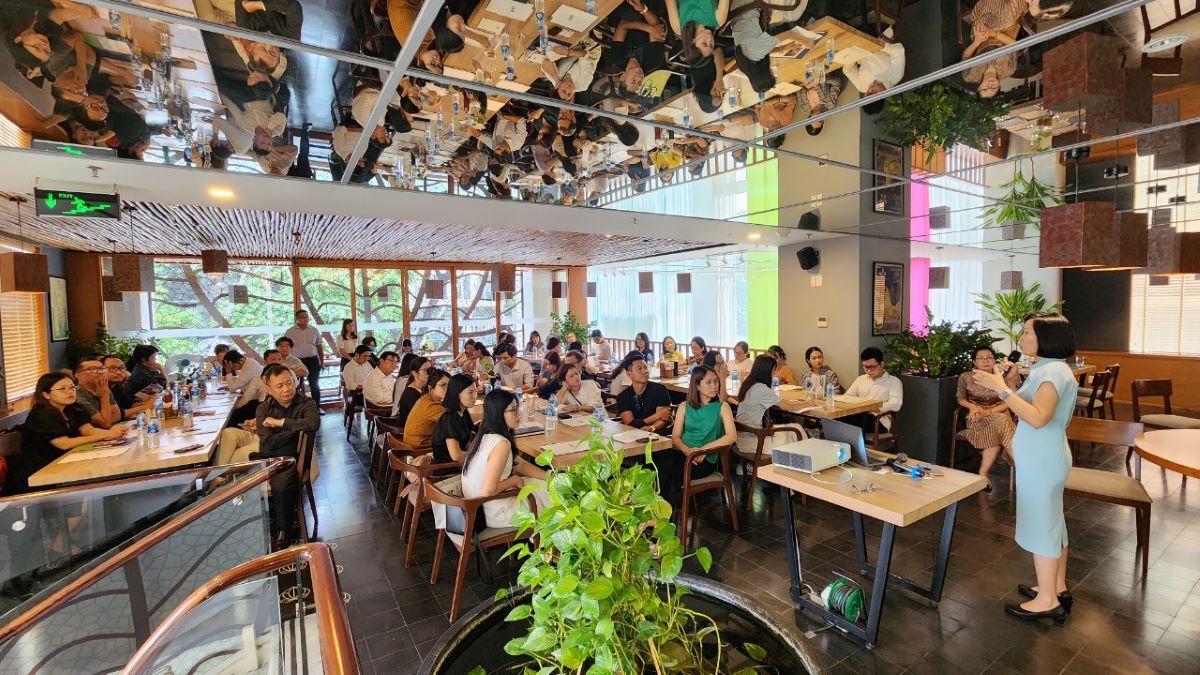 Ms. Vo Xuan Thu, TMG Cluster General Manager of the Mekong Delta, emphasized that TMG's success today was owing to its constant efforts to provide excellent tourism products and wholeheartedly dedicated services. "TMG is always committed to offering tourists distinctive experiences in each journey," said Ms. Xuan Thu.
At the event, TMG's representatives respectively introduced to guests outstanding information about the group's system of hotels and resorts. Lying right at the heart of HCMC, ÊMM Hotel Saigon is one of three hotel members of the young and dynamic ÊMM brand chain and is suitable for business travelers or young families. 
Meanwhile, the Victoria brand, with famous hotels and resorts such as Victoria Can Tho Resort, Victoria Chau Doc Hotel, and Victoria Nui Sam Lodge, are apparently top choices for those loving Indochine-style architecture.
Besides the luxury hotel and resort system, TMG also owns many high-class ships on the Mekong River and Halong Bay. The fleet and yachts of Victoria Cruises and Victoria Mekong Cruises bring travelers distinctive experiences in their journey to explore the famous Mekong River. 
Meanwhile, Emeraude Classic Cruises, L'Azalee Cruises, and Sayuri Cruises are always tourists' first choices to cap off the adventure of exploring the magnificent beauty of the World Natural Heritage Site.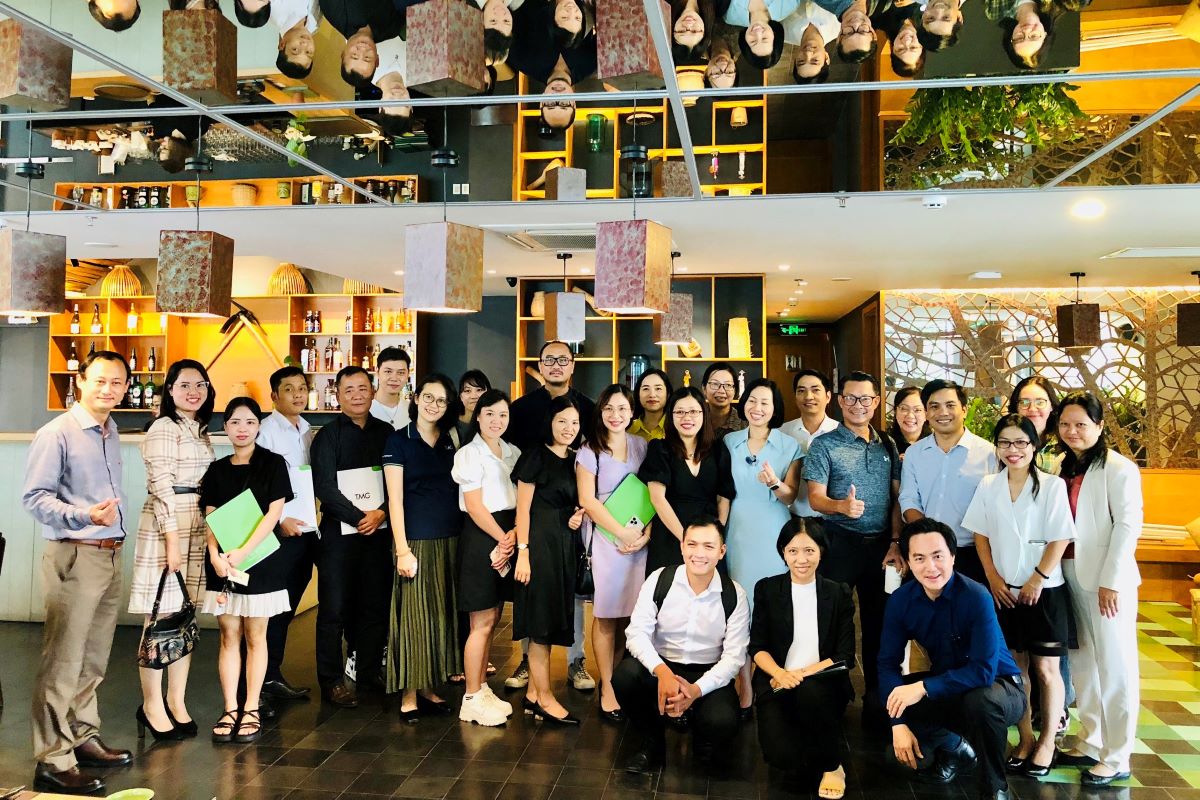 Established in 1994, TMG is one of Asia's leading travel groups providing tourism and hotel services. With over 28 years of inspiring people, TMG prides to be a close companion that brings exceptional experiences for tourists in each itinerary.