TMG – As a primary school teacher living and working in the bustling city of Da Nang, my life is quite busy, sometimes stressful. Amidst the worries of arranging lesson plans, grading papers and taking care of two young children, I hardly have time to think about taking a vacation.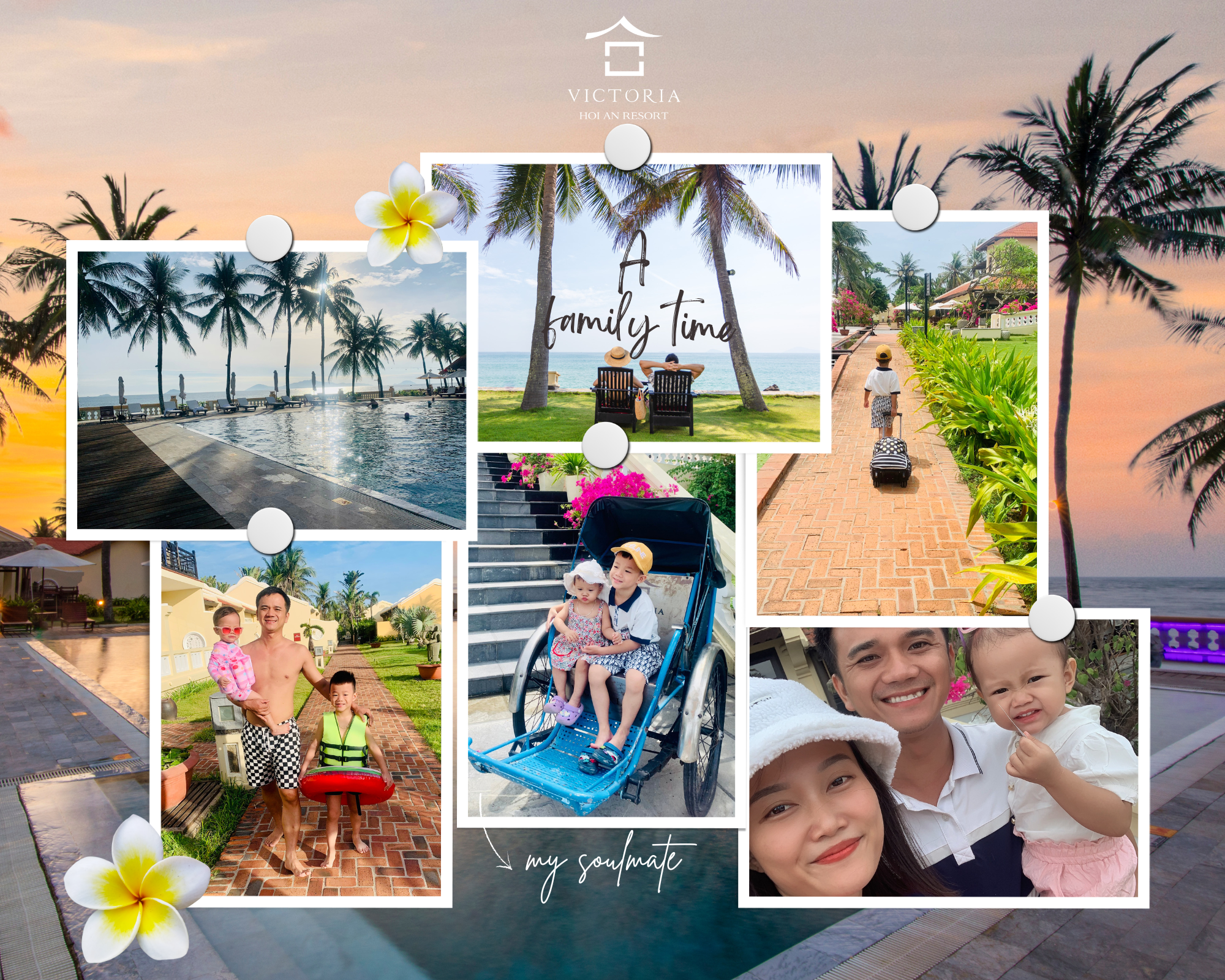 That's why when my husband, the rock of our family and equally busy serving in the military, announced that he wanted to take me and our two children for a weekend stay at Victoria Hoi An Beach Resort & Spa, I was so happy and excited. Finally, an opportunity for us to create beautiful memories together! 
Right from the moment I arrived at Victoria Hoi An Beach Resort & Spa, a resort in the peaceful coastal city of Hoi An, Quang Nam, I felt that it was simply paradise. We were mesmerized by the resort's verdant setting and its views of picturesque Cua Dai Beach. We also received a warm welcome from the resort staff with pretty, refreshing welcome drinks. I never knew that Hoi An had a drink so simple yet delicious. 
A ton of experiences 
At Victoria Hoi An Beach Resort & Spa, there are countless activities for visitors of all ages to enjoy from morning to night. We loved playing with our two young children by the central swimming pool overlooking the sea. While sunbathing by the sparkling pool, sipping refreshing cocktails and watching the children laugh and play in the clear blue water, I suddenly felt an immense happiness welling up in my heart. I could forget all my worries and fatigue right here at Victoria Hoi An surrounded by my husband and children. I wouldn't trade these priceless moments for anything!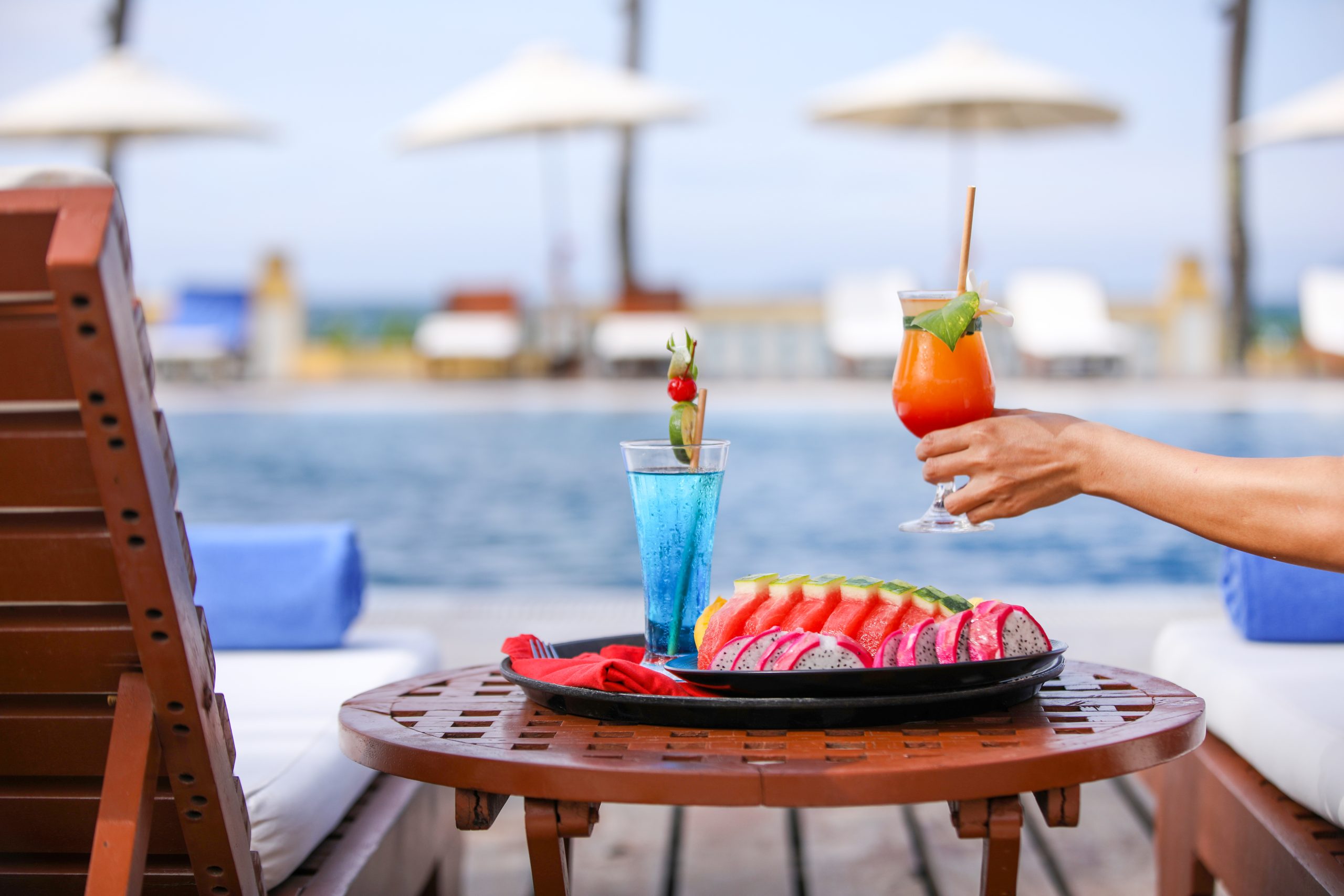 One of the best things about Victoria Hoi An Beach Resort & Spa is its location. Just a short drive from the Ancient Town of Hoi An, we saw Victoria Hoi An appear as if a mirage in the form of a lovely small fishing village set by the peaceful De Vong River and backed by the crashing waves of Cua Dai Beach. 
Not only that, at Victoria Hoi An, our family found a charming 'street' strung with lanterns, an artsy reading room and cute little shops. According to the staff, the resort also provides a shuttle service to the Ancient Town, making it easy for visitors to immerse themselves in the local culture and heritage of the town.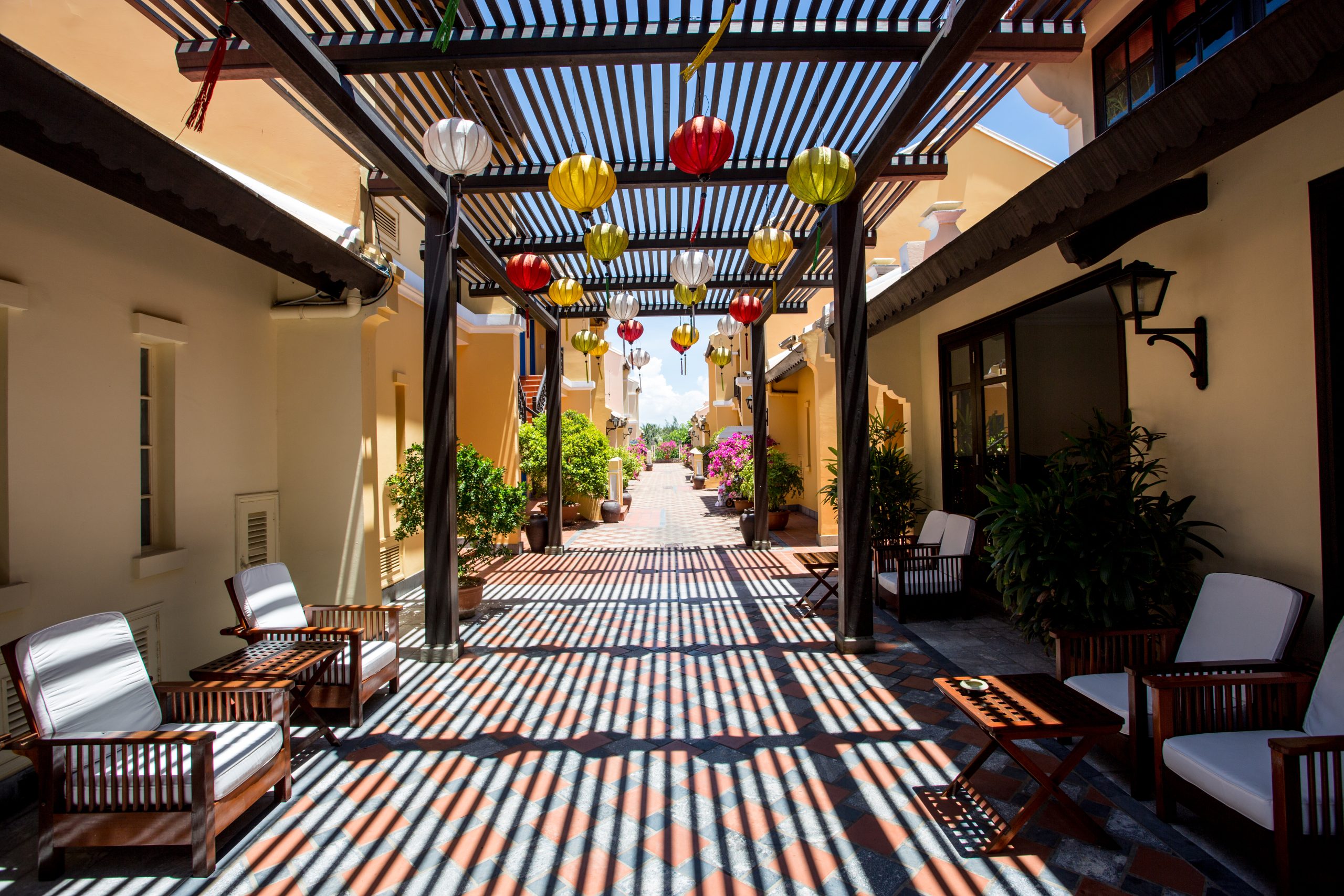 Although a weekend stay at the 4-star Victoria Hoi An, a resort showcasing the beauty of Indochina, at first sounds out of reach for an elementary school teacher like me, but with a little luck, a little planning, and a little research, the impossible becomes possible with packages to suit almost any budget. On the Victoria Hoi An website, there are many special offers, such as the Pool Day Pass package or the Sunday Brunch experience. A well-planned itinerary paired with these promotions allows guests to enjoy a luxury resort experience without worrying about breaking the bank. 
A small tip for foodies is the can't-miss Sunday Brunch experience, where everything from local delicacies to international favorites is on offer at L'Annam Restaurant. 
Comfortable and family-friendly 
Traveling with young children is always a challenge. My family is no exception. But Victoria Hoi An Beach Resort & Spa is definitely a family- and kid-friendly environment. The resort's swimming pool has a shallow end where my kids can safely play, not to mention the dedicated support of resort staff who are always on duty. 
The Kids' Club is another highlight, where our two young children could participate in fun activities while making new friends at the resort. There's also a green garden area with a lawn for the kids to run and play.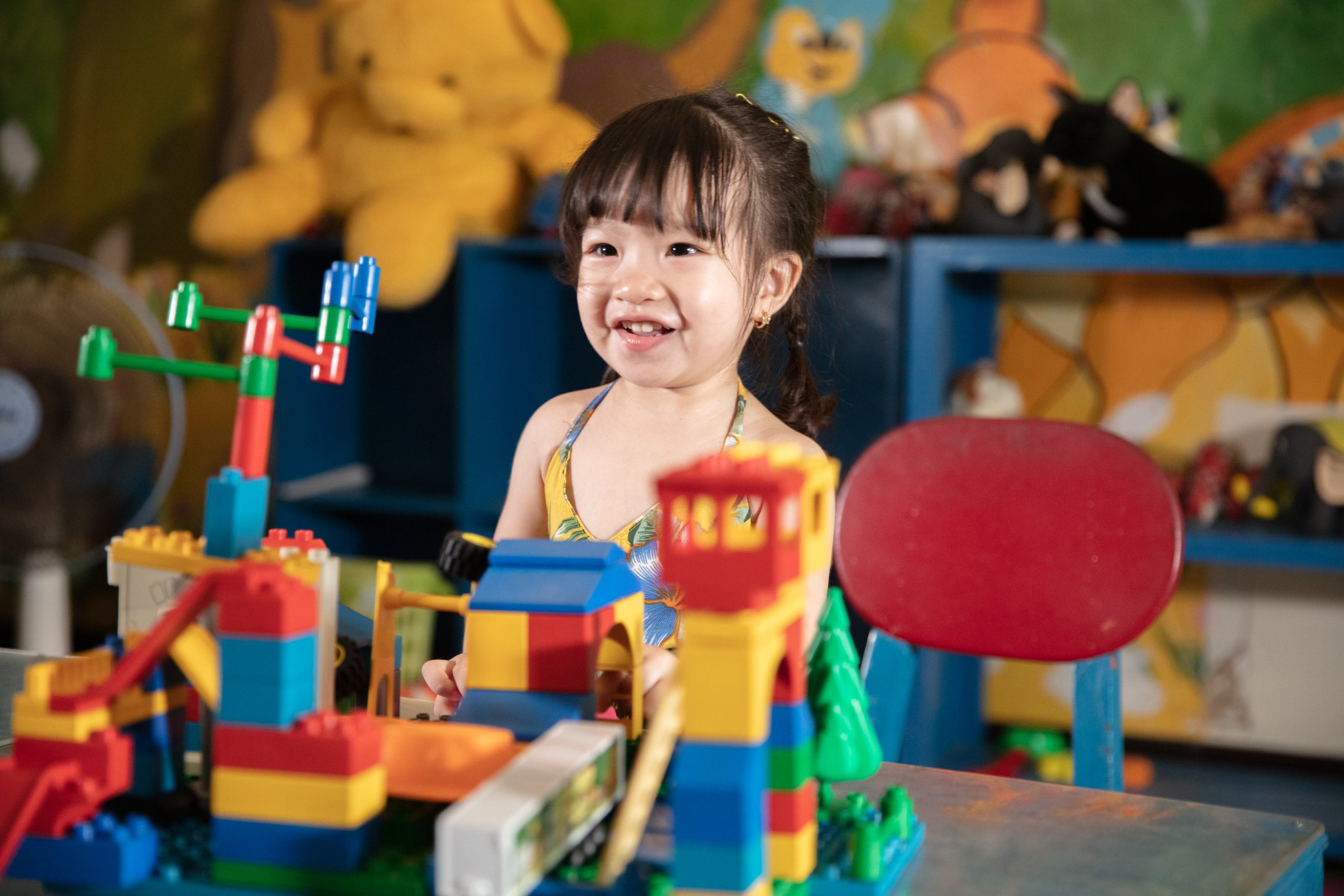 In the evenings, the resort hosts fascinating traditional dance and live music performances, fun for both children and adults. It was a joy to see the children mesmerized by the fast-paced dances and even dancing with the performers. The children will get older but these happy memories at Victoria Hoi An will never fade in my heart.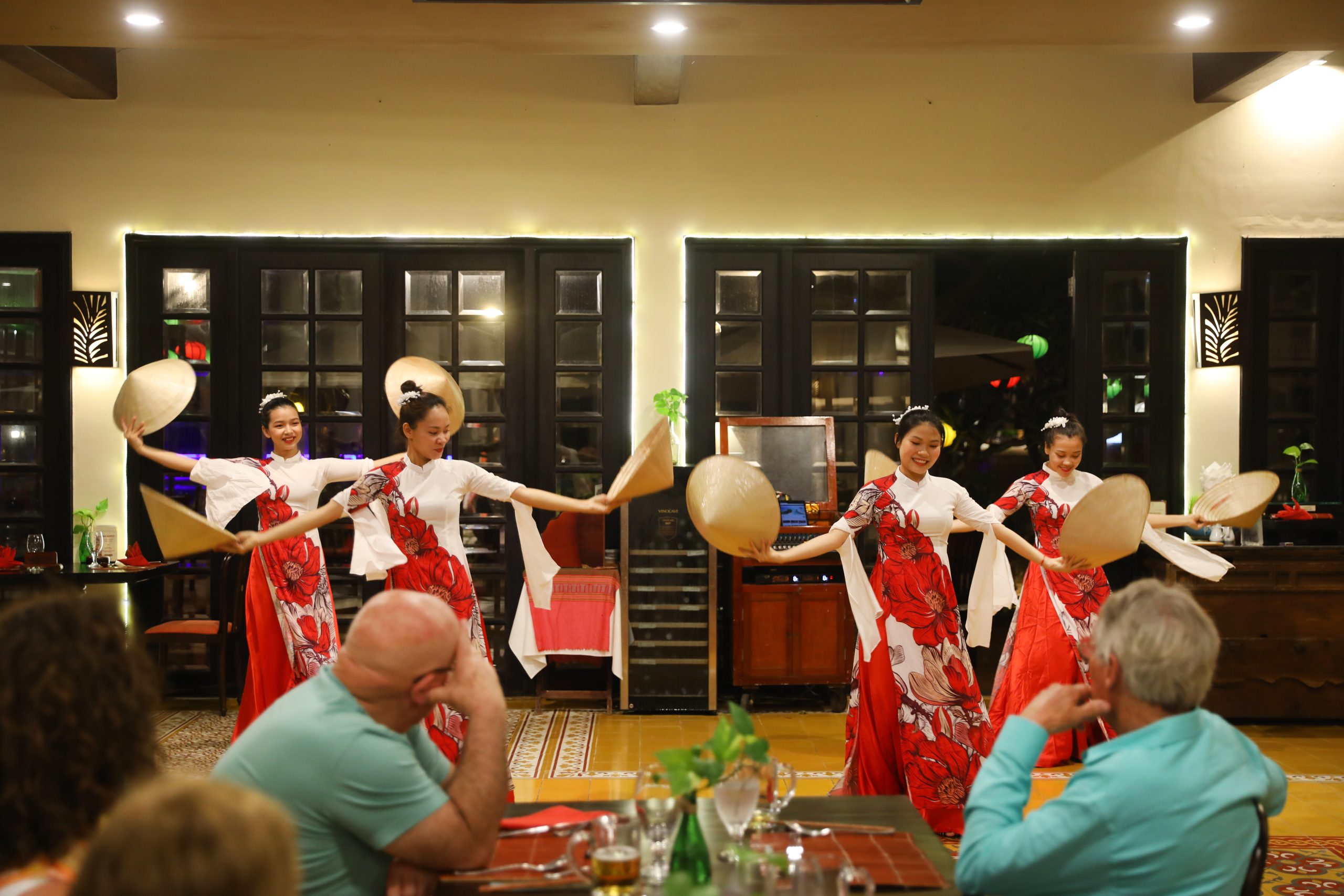 For me, a stay at Victoria Hoi An Beach Resort & Spa is a dream come true. We were only here for 18 hours but made so many precious family memories. My husband and I both feel energized and deeply appreciate this meaningful opportunity to bond with each other and our two children, and most importantly, to give them the best summer vacation. 
If you're a couple looking for a romantic getaway, a family wanting to spend time together, or simply in the mood for a peaceful retreat, Victoria Hoi An Beach Resort & Spa is the place for you. I just wanted to share with you my personal experience at Victoria Hoi An Beach Resort & Spa. We didn't have time to experience everything at the resort, so that means we'll just have to come back soon! 
A memorable vacation of Mrs. Thanh, Mr. Duc, and their two lovely children at Victoria Hoi An Beach Resort & Spa.
July 2023.
Established in 1994, TMG has grown from a company with just three employees to an enterprise with more than 2,500 employees worldwide. Thien Minh is now Asia's leading package travel provider, founded on the mission of always putting our clients front and center. With four areas of operation – Destination Management, Hospitality, Online, and Aviation – TMG is the ideal host for distinctive journeys featuring truly memorable travel experiences.