TMG – Inspired by the unique beauty of Hoi An, with one side facing Cua Dai Beach and the other overlooking the De Vong River, Victoria Hoi An Resort & Spa offers guests a host of sports activities to experience.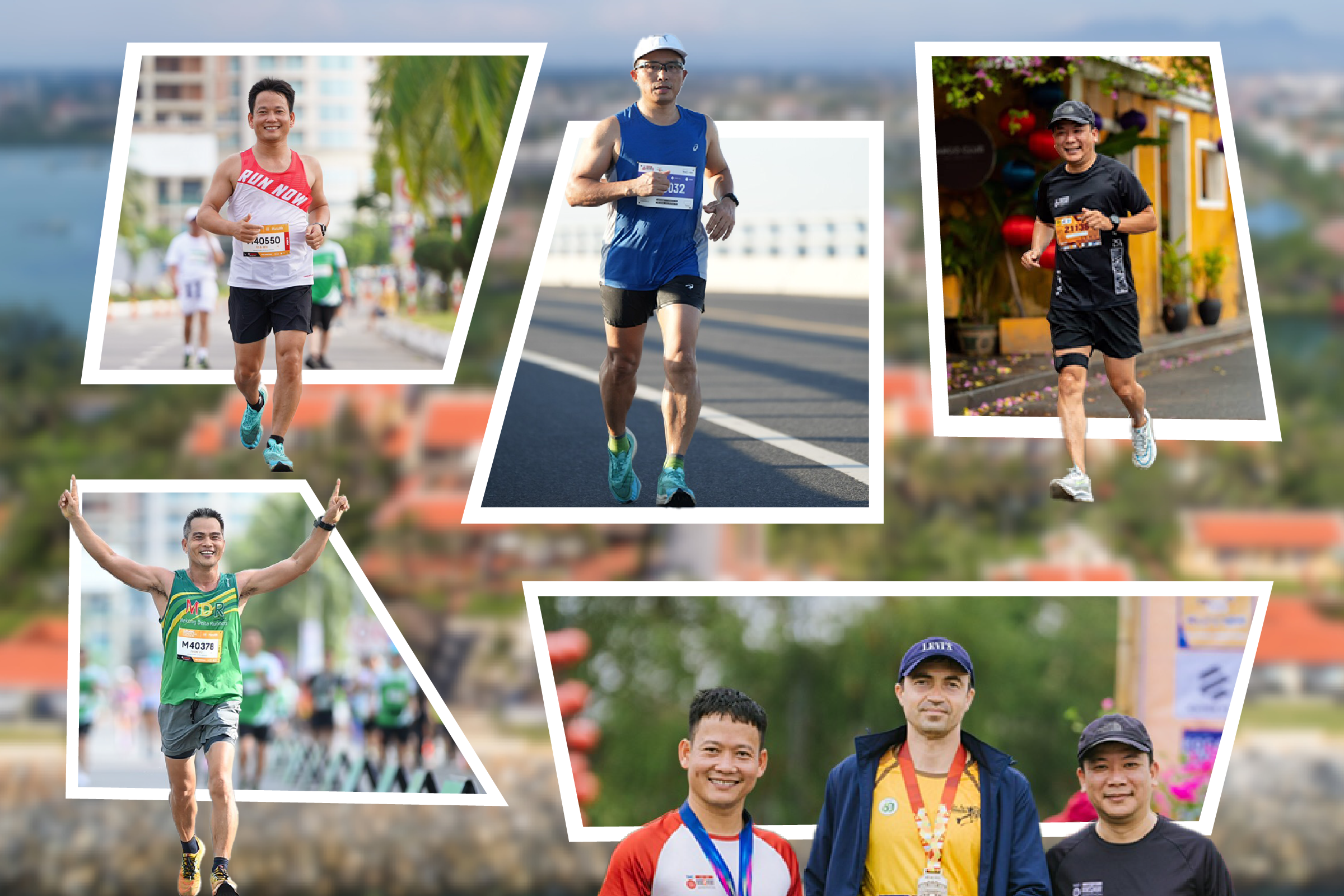 What makes Victoria Hoi An special isn't just its beautifully landscaped grounds, modeled after a traditional fishing village, but also its vibrant sporting culture placed in the very capable hands of Mr. Pham Van Dung, the resort's General Manager, who just happens to also be passionate about marathon racing. 
"Dinosaur running buddies" 
When clad in a stylish suit, Mr. Pham Van Dung is General Manager who is loved and respected by both staff and guests at Victoria Hoi An Resort & Spa. However, when there's a marathon, he transforms into a formidable opponent at the 42km distance. 
Successfully finishing multiple marathons over the years, Mr. Pham Van Dung has run three 42km marathons just in the first half of this year. Not stopping there, the General Manager of Victoria Hoi An hopes to collect at least three more medals in the remaining races of 2023, including the TMG Hoi An Discovery Marathon 2023 (9/2023), Co To Marathon (10/2023) and Cam Mountain Trail (11/2023).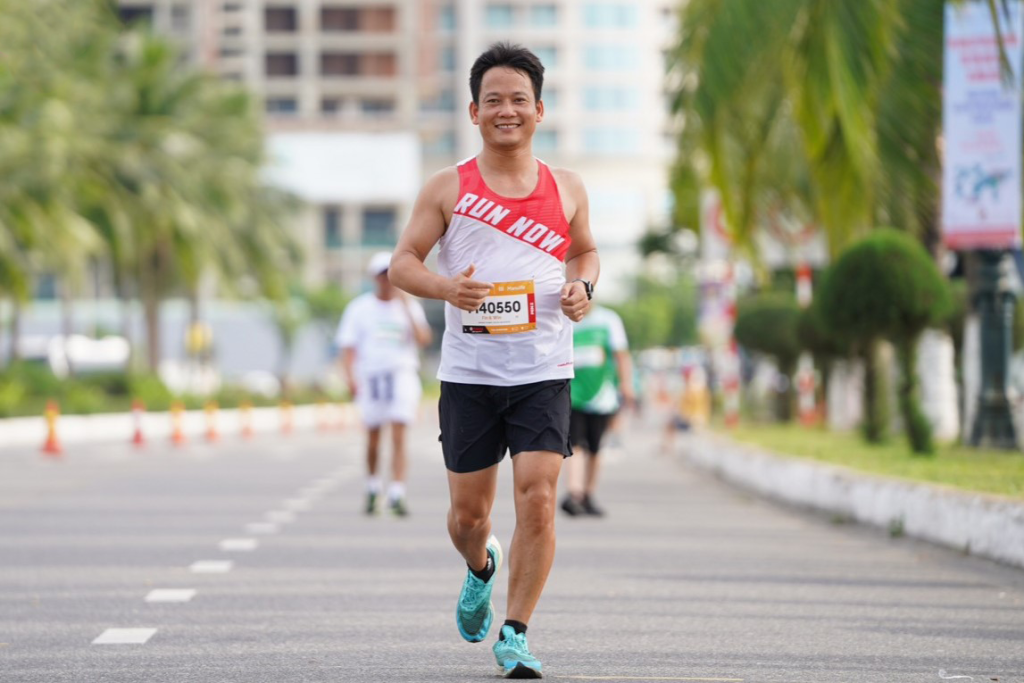 For Mr. Pham Van Dung, marathons are much more than just long-distance races; they also represent a way of life. "For me, running marathons is a hobby. It was hard at first, but when you adapt to this sport, you will become the 'you' of today," Mr. Dung shared with a laugh. 
Mr. Dung and other running enthusiasts have started a group of "dinosaur running buddies" hailing from the tourism industry. Among these running friends are people like Mr. Anton Bespalov, General Manager at the 5-star TUI BLUE Nam Hoi An beach resort, Mr. Le Phuoc Khanh, General Manager of ÊMM Hotel Hue, Mr. Le Huynh Anh Tuan, Technical Manager of Thien Minh Group, and Mr. Tran Trong Kien, Chairman of the Vietnam Tourism Advisory Board. 
A sporting resort by the sea 
Because Mr. Pham Van Dung is a marathon enthusiast, it's no wonder that the Victoria Hoi An Beach Resort & Spa he manages is also known for its sporting culture. 
According to the General Manager, one of the resort's core values is its commitment to the health and wellness of its guests. This commitment can be seen throughout the resort's many sports offerings – from exciting ocean catamaran sailing and swimming in the infinity pool to peaceful kayaking sessions on the De Vong River, tennis matches on the resort's hard court, and even football matches in the rain. Resort guests who are sports fans have myriad options when on summer vacation in beautiful, sunny Central Vietnam.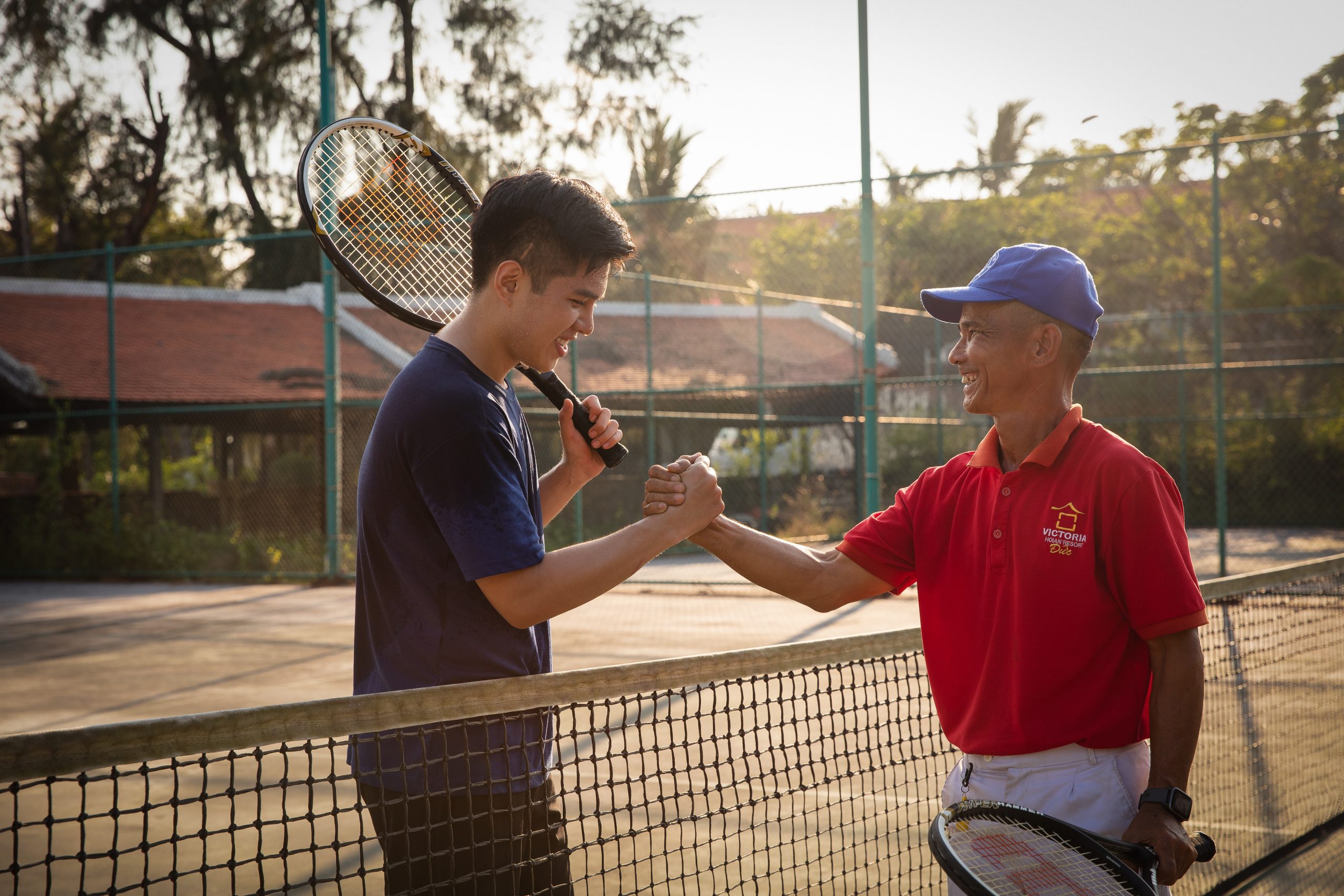 To further promote the health and wellness of guests, this August 2023, Victoria Hoi An is scheduled to open a high-end, state-of-the-art fitness area that will still be in harmony with the overall Indochinese architecture that's a signature of the Victoria brand. 
Compete against the "Marathon Warrior Gods of Cua Dai Beach" 
If you're a running enthusiast and are eager to compete against the executive director of Victoria Hoi An on the marathon course, September is your next golden opportunity. For the second year in a row, Victoria Hoi An is offering accommodation packages in conjunction with the TMG Hoi An Discovery Marathon, including a free BIB for resort guests to participate in the race at any distance. Of course, this means guests will also have the opportunity to run against General Manager Pham Van Dung on race day while admiring the beauty of the heritage town of Hoi An. 

Whether you want to add your name to the "Dinosaur Running Buddies" group or the "Marathon Warrior Gods of Cua Dai Beach" list or simply want to experience the joys of an active stay at a family-friendly beach resort with lots of sun and sea, Victoria Hoi An is the ideal choice. 
"Come to Victoria Hoi An and join us in running the beautiful marathon course here to become a stronger, more extraordinary version of who you were yesterday", says Mr. Dung. 
Established in 1994, TMG has grown from a company with just three employees to an enterprise with more than 2,500 employees worldwide. Thien Minh is now Asia's leading package travel provider, founded on the mission of always putting our clients front and center. With four areas of operation – Destination Management, Hospitality, Online, and Aviation – TMG is the ideal host for distinctive journeys featuring truly memorable travel experiences.