TMG – Becoming an ideal travel destination is all that TUI BLUE Nam Hoi An pursues and perfectly approaches and offers for guests with the main pillars of fitness, entertainment, healthy foods, and leisure.
Unlike casual beach resorts, TUI BLUE Nam Hoi An attracts visitors through its luxurious, classic, diverse services and activities. Let's listen to the sharing from the resort's General Manager, Mr. Anton Bespalov, to learn more about TUI BLUE Nam Hoi An.
In our resort, we focus on providing a unique experience for our guests and making it a holistic experience. Meaning that we focus on different aspects of guests staying with us, such as fitness, entertainment, healthy foods, and leisure. 
Those are the pillars of our resort, of our concept, and of the experience we provide to our guests. So, for instance, if we speak about the fitness part and we have it covered by daily activities running from morning until evening with the bicycle tours to the local mural painting village – Tam Thanh village, which is always the highlight of our guest experience. 
We have morning stretching sessions or Yoga, sunrise Yoga. We have daily fitness camps with our professional fitness instructor – Armin, who is making it focus on different types of physical activities and suitable for different levels of our guests, starting from beginner up to advanced level. 
And then, of course, speaking about the cuisine and the food, we focus on providing a unique culinary experience to our guests with a strong focus of local cuisine of Quang Nam. All the local specialties are represented on our menu, and on top of that we are having also weekend BBQ night with live music. It's our Green and Grill restaurant beachfront located. 
Speaking about entertainment but we have also daily activities with our team, suitable for adults, for kids with a kids club, with live music, with board games, with Vietnamese language lessons for our foreign guests, and an organic garden tour. We are very proud of our organic garden and it makes also one of the highlights of the guest experience at our resort. 
So, in general, we have not only a resort here but mainly a destination travel. We try to make this experience for the guests as a destination travel so they can find any kind of activities suitable to their taste, to their preferences. This is what we are getting as feedback from our guests. They're very much happy with what our team is doing here and very much happy with the resort. We have a beautiful resort, 25 hectares of vast tropical gardens, beautiful swimming pools, and a gorgeous beach 2 km wide sandy beach. So we have anything here to have really enjoyable vacations for our guests.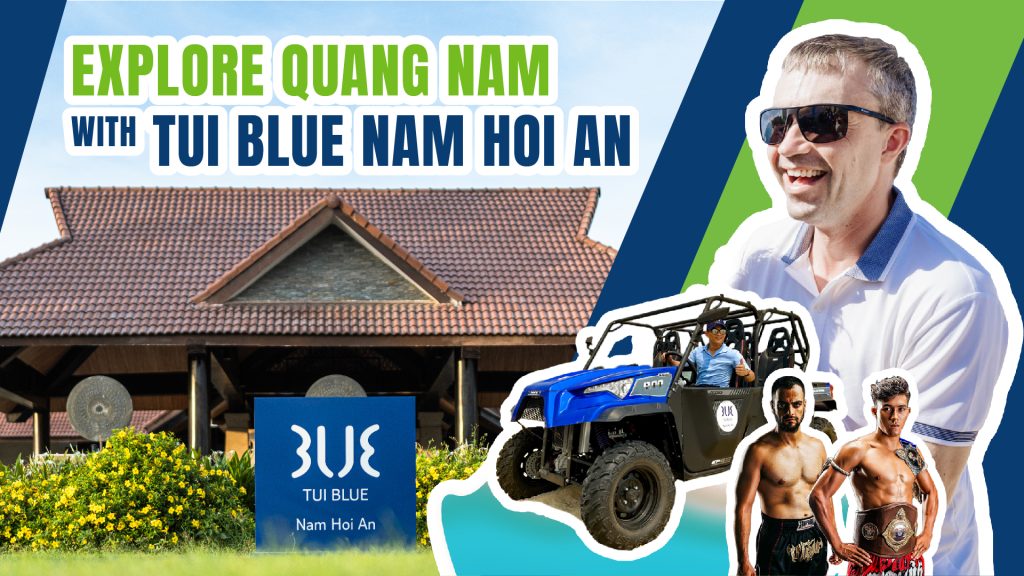 Founded in 1994, TMG has grown from a company with three employees to a business with more than 2,500 employees working worldwide. Thien Minh is proud to be Asia's leading company providing package travel services with the motto of customer-centricity. With four business pillars: Destination Management, Hospitality, Online, and Aviation, TMG is the perfect piece in journeys with diverse visitor experiences.