TMG – When you enjoy every minute of a business trip. When meetings are intense but there's still time to relax. TUI BLUE Nam Hoi An makes those seemingly impossible dreams come true.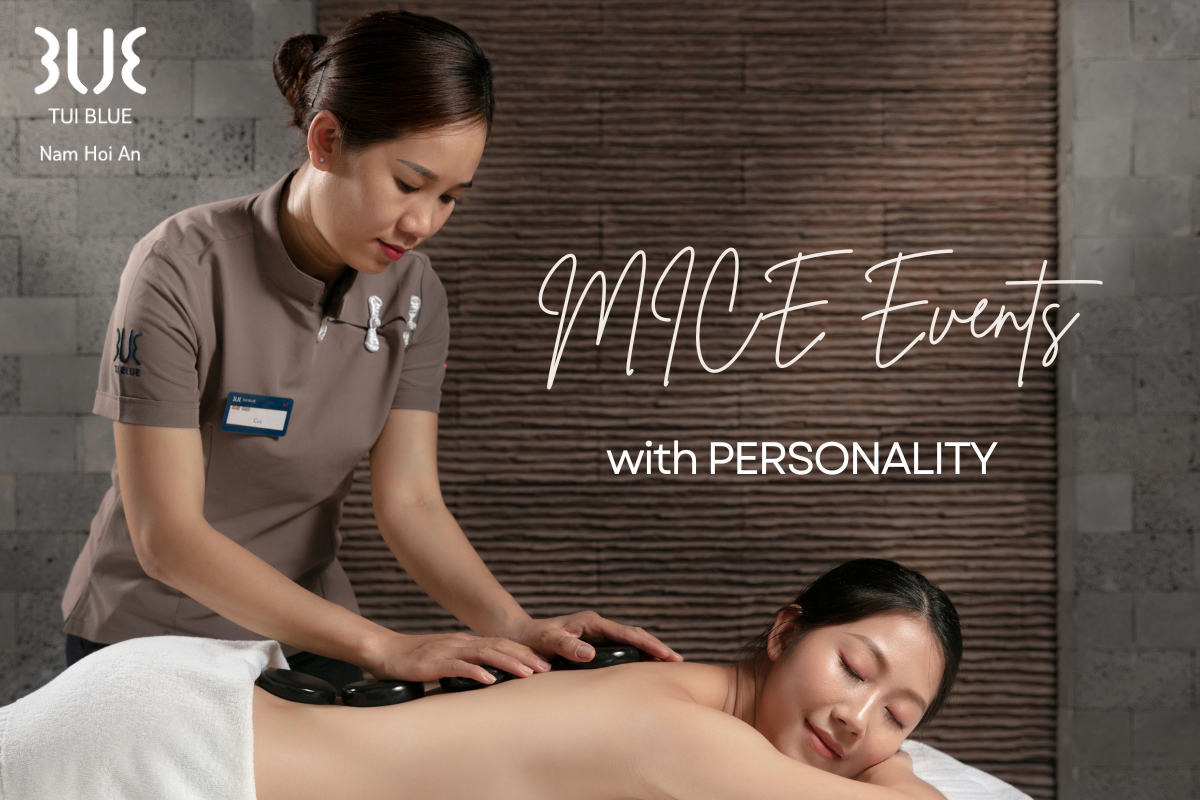 In a world that's always on the go, finding a balance between work and relaxation is always a challenge. Business trips often include tight meeting schedules with little time to breathe and even less time to rest or bond with colleagues.
However, at TUI BLUE Nam Hoi An, new and innovative MICE experiences will have you re-thinking what a corporate event should look like. For us, business trips and corporate meetings are the starting point for moments of pure relaxation and beautiful memories. If you find that hard to believe, it's likely you've never been to MICE event at TUI BLUE Nam Hoi An.
From insight to action
At TUI BLUE Nam Hoi An, we understand that MICE clients (meetings, incentives, conferences and exhibitions) often encounter many challenges when planning a business trip. Finding the right venue, choosing a method of transportation, arranging a reasonable schedule as well as organizing time and options for entertainment is never easy. Understanding this, TUI BLUE Nam Hoi An offers a range of one-stop MICE packages.
The perfect destination
Located on one of the most pristine and beautiful white sand beaches in Vietnam, TUI BLUE Nam Hoi An is ready to meet even the most demanding needs and preferences of our corporate clients. With an extensive range of flexible, personalized meeting solutions, TUI BLUE Nam Hoi An is the ideal destination for companies to organize conferences in accordance with our motto which is to "leave guests satisfied from arrival to departure".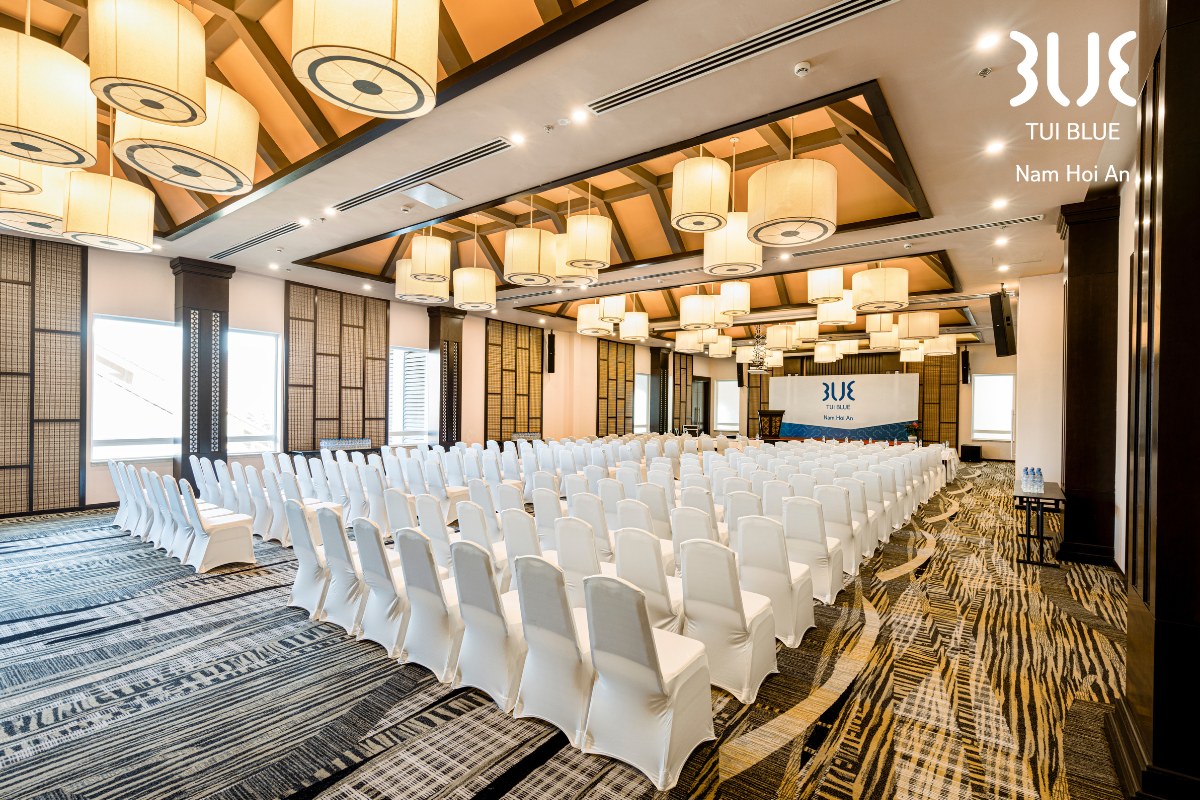 Leisure time
Hours-long seminars and conferences can easily lead to stress and fatigue while stifling opportunities for bonding and socializing. At TUI BLUE Nam Hoi An, we view entertainment and engagement as two must-have factors for our corporate guests to recharge their inner battery so that the rest of the event continues to be productive. We create that balance by designing work-relaxation-play itineraries tailored to your business.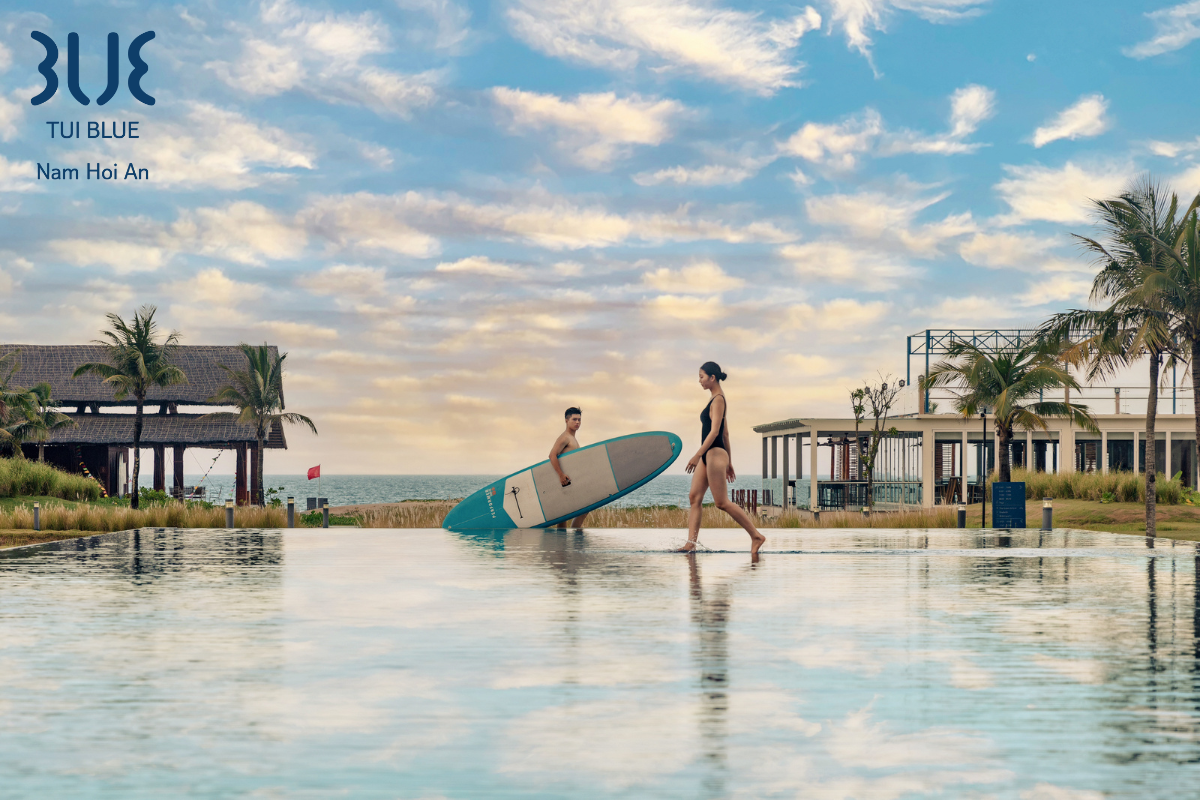 Travel Arrangements
Understanding the inconveniences and complexities that often accompany traveling, booking flights, and reserving rooms, negatively affecting performance and time set aside to relax, TUI BLUE Nam Hoi An offers a one-stop solution that is both convenient and cost-effective.
Simplifying and packaging the process, from flight and room bookings to picking up and dropping off at the train station or business, and coordinating reasonable schedules is how TUI BLUE Nam Hoi An ensures visitors have more time to enjoy the trip instead of spending a lot of effort preparing for the event.
Wide selection of leisure activities
"Boring" and "unsatisfactory" are often adjectives used to refer to meetings and events that lack appealing recreational activities. TUI BLUE Nam Hoi An's one-stop MICE package is what sets us apart.
The 5-star beach resort offers a host of indoor and outdoor activities that are both innovative and exclusive. Most importantly, these activities are carefully set up in advance and always ready for guests to enjoy. What would you do if as soon as you stepped out of the meeting room you saw a relaxing and modern spa ready and waiting to take care of you? Even more impressive, the coconut oil used to relax and rejuvenate your body and soul is a product that you made yourself!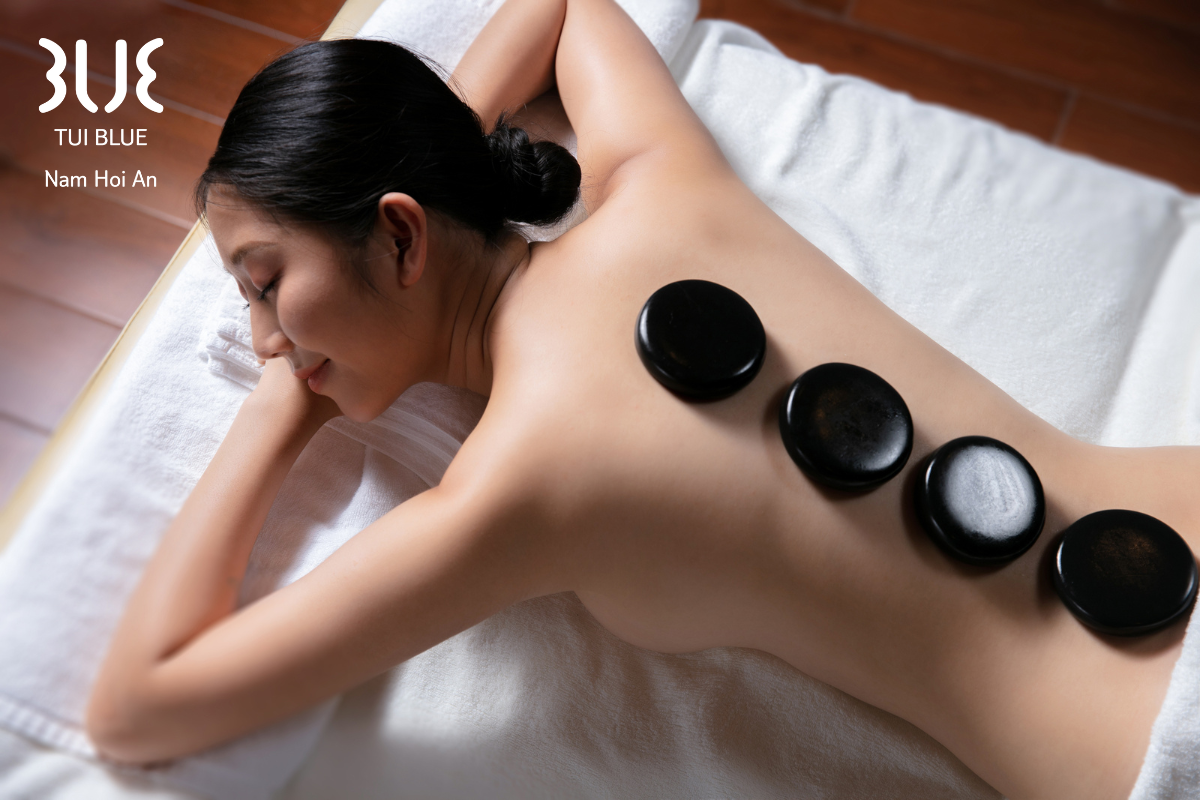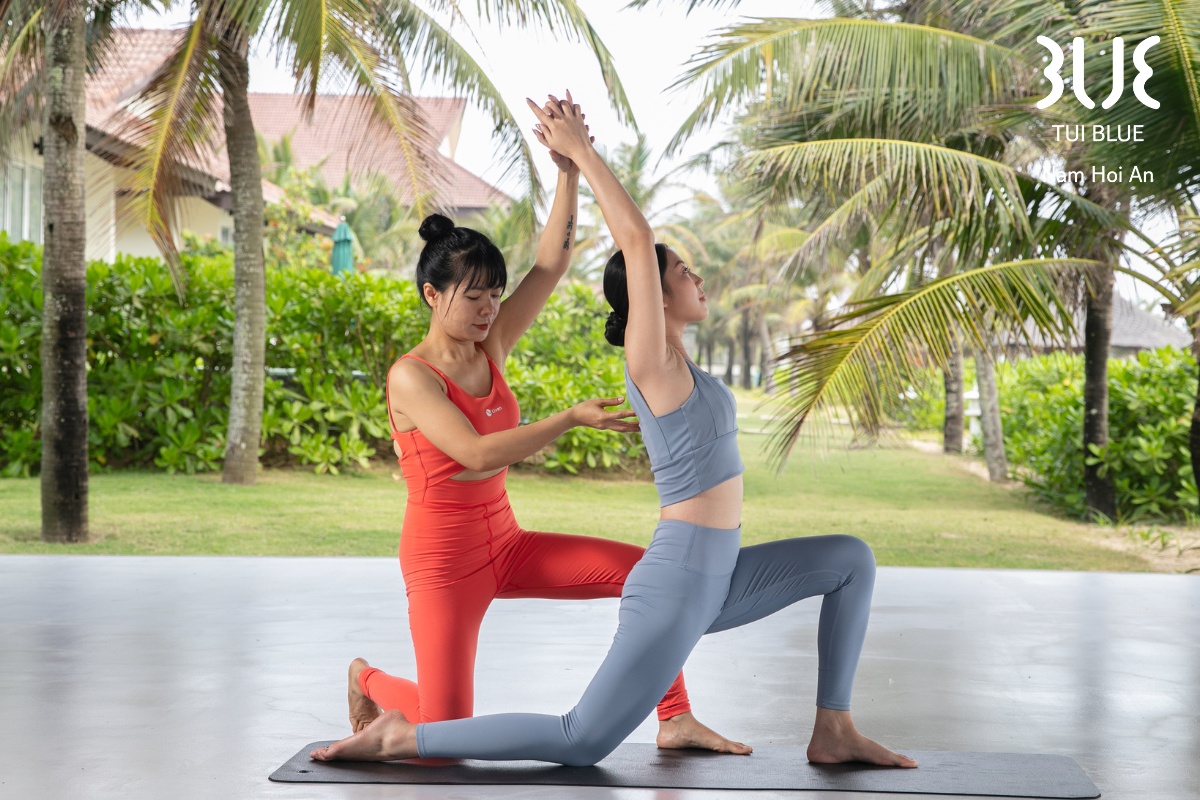 If you're into physical activity, TUI BLUE Nam Hoi An's state-of-the-art gym will help keep you in tip-top shape. For adventure seekers, the UTV driving experience promises to be an adrenaline-pumping thrill. Local tours visiting the Tam Thanh mural village, Hoi An Ancient Town and Tam Tien fish market offer insights into Vietnam's rich history and diverse culture. And if you love art, the resort even has a creative space where your imagination is free to soar.
An authentic destination
Organizing your event at TUI BLUE leads to better results including improved communication at your meetings and events; strengthened relationships and team spirit; improved productivity, creativity and motivation at work; increased knowledge and skills through joint activities; reduction of stress and fatigue through engaging activities; and more.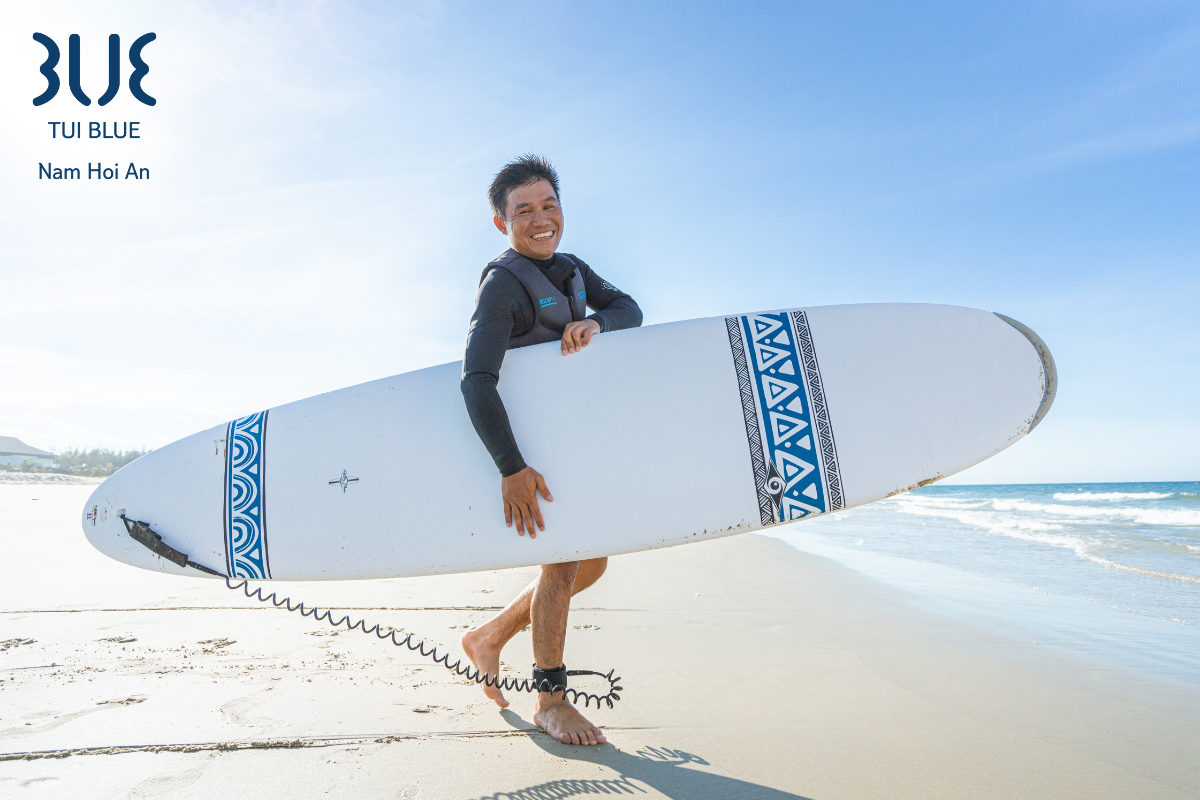 With modern facilities, dedicated services, excellent cuisine, all-inclusive amenities, and a spacious setting in one of Vietnam's most beautiful landscapes, TUI BLUE Nam Hoi An is set to meet even the most demanding expectations.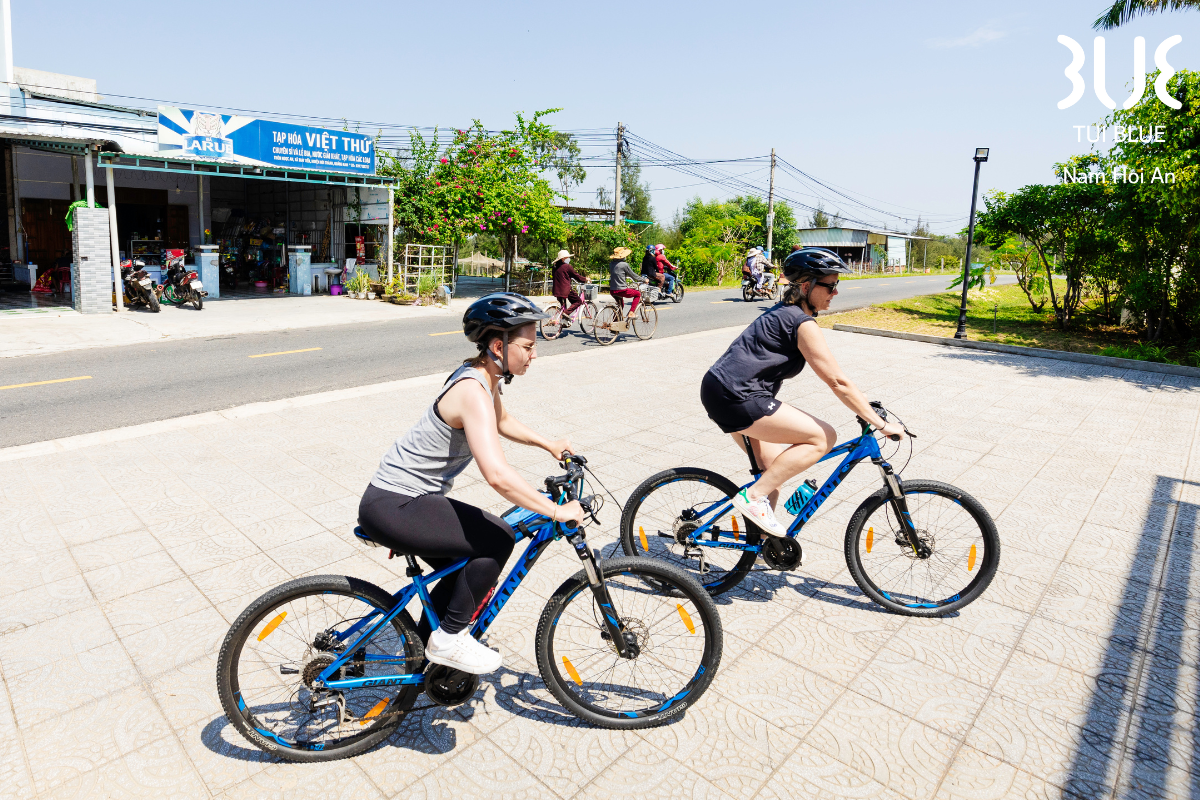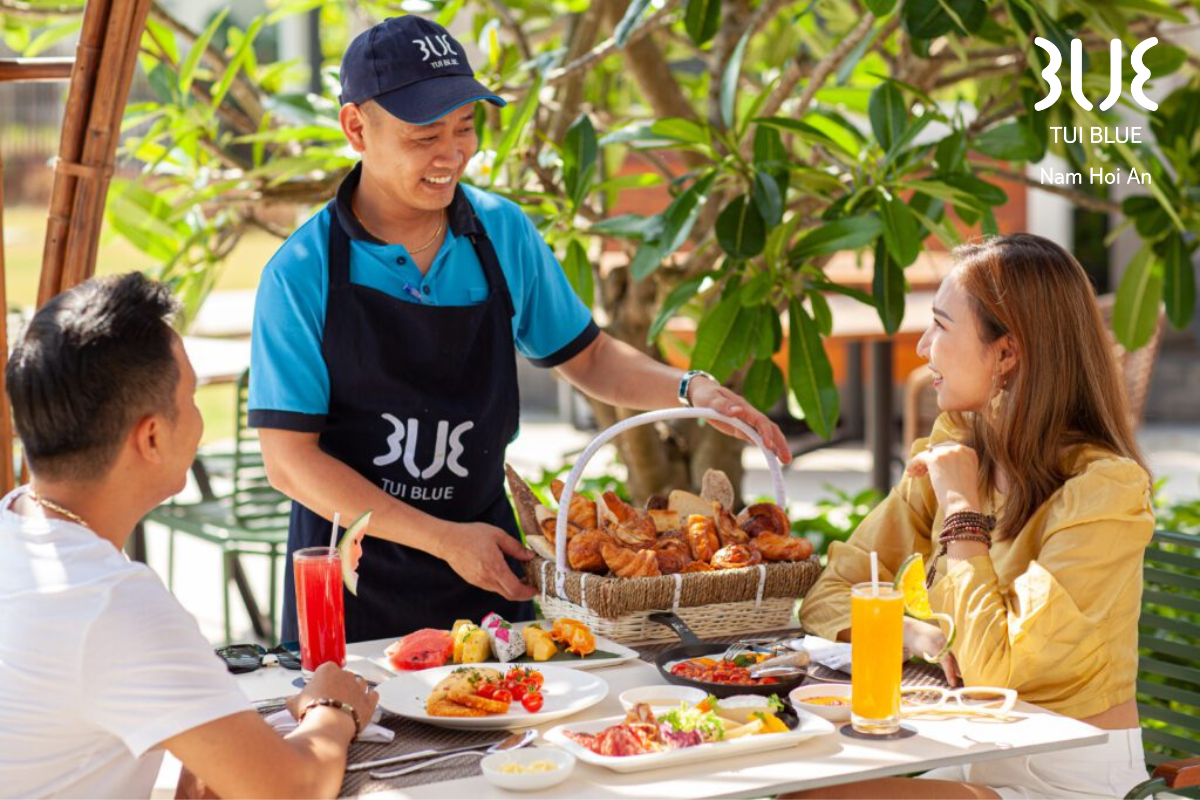 With 318 well-appointed rooms and villas, a variety of spaces, including a dreamy beach, pool deck, large meeting room, and six satellite meeting rooms, a wide range of delicious dining options featuring local and international flavors, and an excellent selection of leisure activities, TUI BLUE Nam Hoi An guarantees your MICE experience will be an ultimately memorable one.
At TUI BLUE Nam Hoi An, we view MICE as a seamless blend of work and entertainment, turning boring business trips into exciting events. Choose TUI BLUE Nam Hoi An for your next MICE event and experience a new way to meet that combines business with pleasure.
Founded in 1994, TMG has grown from a company with three employees to a business with more than 2,500 employees working worldwide. Thien Minh is proud to be Asia's leading company providing package travel services with the motto of customer-centricity. With four business pillars: Destination Management, Hospitality, Online, and Aviation, TMG is the perfect piece in journeys with diverse visitor experiences.