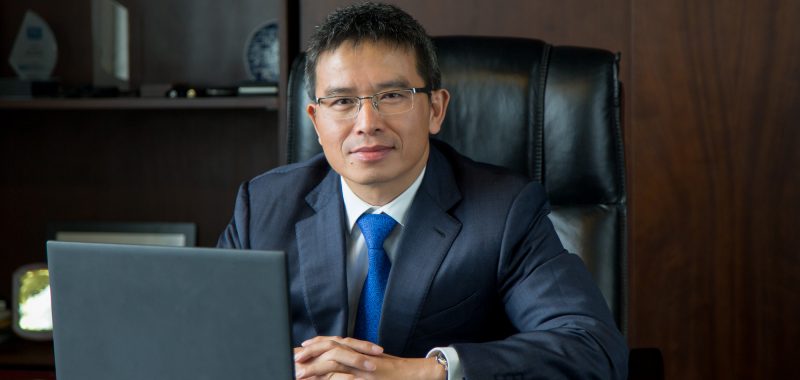 Dear valued partners and travellers,
When I started Thien Minh Group more than 25 years ago, my dream was to showcase Vietnam to the world. However, with borders closed and planes grounded across the globe, it's painfully difficult to think about international travel for now.
These past few months have unquestionably been the toughest time we've ever experienced within our group.  COVID-19 has had a devastating impact on many sectors, especially on the tourism and hospitality industry, depriving us all of much-needed guests and visitors.
One bright spot has been the way Vietnam as a country has responded to the coronavirus. Proactive measures have proven successful in keeping the number of infected cases to a blessed minimum, with no deaths recorded to date. As a group, we stand behind the government's preventive measures to contain the coronavirus while intently awaiting the day when the travel industry opens up again.
Today, I'd like to share with you what TMG Hospitality has been focusing on over the past few weeks, both internally at our hotels and resorts and externally in our communities.
What we're most proud of is that we're one of very few travel groups in Vietnam who have been able to keep most of our colleagues on so far. Our desire is to do everything possible to ensure minimal disruption to the lives of our staff and their families during these unprecedented times. Without international and domestic guests to look after at our hotels and resorts throughout Vietnam, we've been using this time to do deep cleaning, scheduled maintenance, extra landscaping and more, so that our properties feel fresh, superbly maintained, and healthier than ever to welcome back our guests.
We've even managed to open new assets during this very challenging time and those are the openings I will remember for the rest of my life. In February, we opened Spice Viet Hanoi, the fourth restaurant in Vietnam under the Spice Viet brand. Centred around authentic, healthy, farm-to-table cuisine, we enjoyed serving local and international guests for the few weeks before social distancing and still now through food delivery. We've also been active on social media, live streaming cooking classes to bring Vietnamese cuisine into everyone's home kitchen. Just about a month ago, we soft launched the gorgeous TUI Blue Nam Hoi An, the first 5-star resort brand under TMG, a joint-venture with the Germany-based TUI Group.
For the travel community, we've joined some of our long-term partners in helping to accommodate tourists stranded in Vietnam through our lockdown-home programme, part of an initiative put forward by Vietnam's Tourism Advisory Board.
Through these difficult times, we're managing to stay calm and productive in anticipation of the day when we'll be able to welcome back our guests. What will the post-COVID travel landscape look like? That's the pressing question on everyone's mind. Whatever that landscape may be, however, we're confident that visitors will appreciate even more the authentic rural and local experiences and personalised service embodied by TMG companies and TMG Assets. We will conduct number of online conferences to discuss the future and I hope you will join me on one of them.
Once again, thank you for your unwavering support. May we all come out of this stronger, wiser, and more appreciative than ever before. In the meantime, stay home and stay healthy!
Tran Trong Kien
CEO