Tô Lan Hương: I recently learned that you are one among 7 Vietnamese businessmen who committed to become FUV's lifetime donors, with a handsome package too, no less. Other rich Vietnamese tend to build pagodas, donate to poor people, or foster basic education in the highlands. It appears you are the first to donate for higher education. May I ask why?

Trần Trọng Kiên: For the past 20 years, I was lucky enough to travel to different places. I saw communities that thrived, such as Denmark, Belgium, Norway, or the Jews in Israel. And of course, I also saw those that failed.

How could these communities, even those with a small population, succeed? How did the others fail? I spent a lot of time trying to find the answer…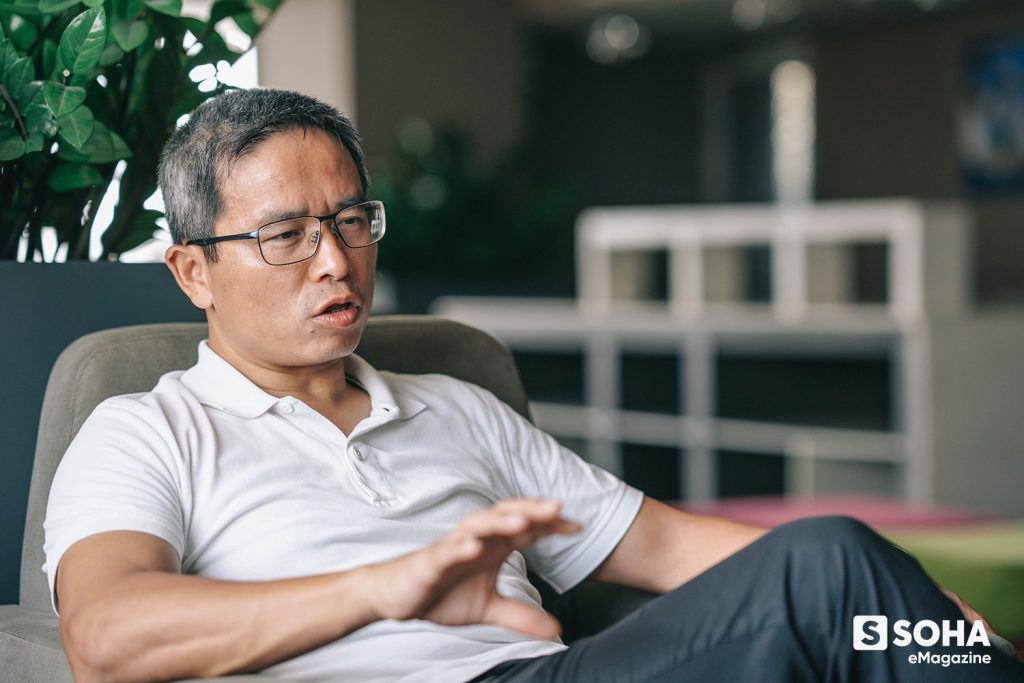 I may be wrong, but I think that for all members to live in harmony and thrive as a community, they need to build their success on shared values. And one of those shared values is knowledge. To gain knowledge, a community needs a good education system.
A good education system can develop doctors to provide treatments and care for the community; teachers to teach and mentor the young generation of that community; engineers to work in factories and produce the necessities for the community; business people to lead the economy. Good politicians and community-minded leaders can also emerge from a good education system.
And that is the future of a community.
As a Vietnamese, my biggest fear is for us to have a failed community. My dream is for Vietnam to be the leader of the region because I believe we have the capability; I believe we can.
6 or 7 years ago, Dam Bich Thuy – who was still the CEO of ANZ Vietnam at the time – and Thomas Vallely – the founder of the Vietnam Program in Harvard – came to see me. They told me that soon, when the time came, Fulbright University Vietnam would be established under two platforms: liberal education and non-profit. Then, they asked me for a donation to Fulbright.
To be honest, though I was extremely interested then, I was not sure that I could donate a lot. 6 years ago, I didn't have a lot of money, didn't know much about education, and didn't really contemplate what I could do for this country.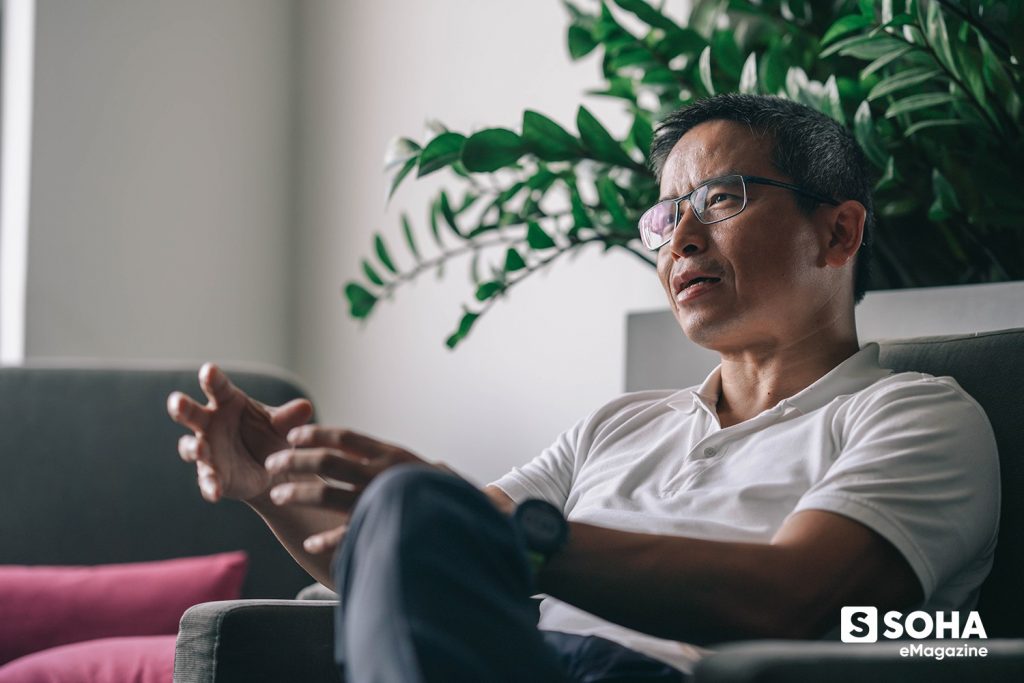 But these past few years, after I accumulated a larger sum from my business and hard work, I became more engaged in the FUV project.
When FUV was established with the support from both governments and the potential to succeed, I participated as a member of the governing board. I decided to donate a part of my accumulated capital to maintain the university's operations. Saying no to "for-profit education"
Tô Lan Hương: But there are many universities in Vietnam… Why did you choose FUV? And why now?
Trần Trọng Kiên: To be honest, before FUV, even if I wanted to, I couldn't find any university in Vietnam to which to donate. In Vietnam, there are two types: state-funded universities and private, for-profit universities.
I do not want to make money from education, so I definitely will not choose to donate to private, for-profit universities. There are not yet any regulations regarding donations to state-funded universities, and there remain concerns regarding fund-management efficiencies.
So when FUV was established as a first non-profit university in Vietnam, I agreed to become FUV's donor with a large and long-term commitment.
FUV promises that all revenues and profits, if any, will be re-invested in the university's operations, and provide more financial aid to more students, regardless of their background, so that more Vietnamese students can afford an education at FUV.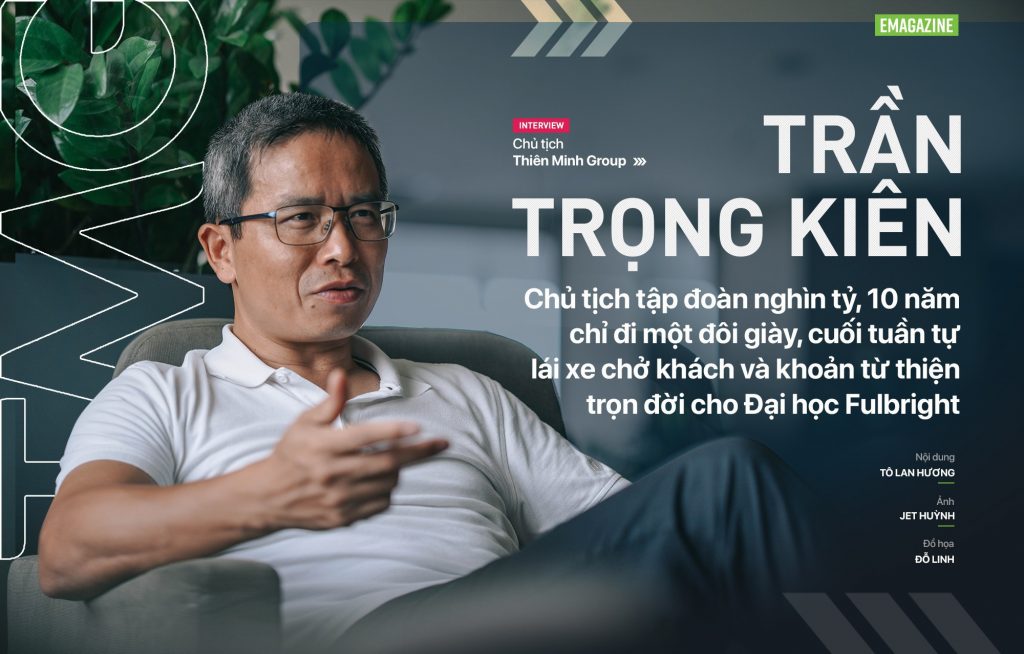 FUV's mission is: it doesn't matter where you are from, what your background is, or how good your transcript is… as long as you can convince us that you have the ability to be a leader or one who can initiate positive change in the community, we will offer you a place at FUV.
That means everyone in this country has the same opportunity to obtain a high-quality education. And that is what I want.
All indicators show that general education in Vietnam has improved so much throughout the years. However, that is not the case for higher education. Back in the days, the elite students were from universities such as Polytechnic University, or the University of Science.
Now, the elite students study abroad, and there's a chance that they will not come back. They lose touch with Vietnam for a long time, some for 3-5 years, others for 7-9 years. Some never return. This is because Vietnam doesn't have universities that can compete directly with universities abroad.
For me, I treasure such a connection with Vietnam. These connections can be something as simple as eating a bowl of pho in the morning, drinking a cup of coffee or buying a snack from a street vendor, or speaking Vietnamese every day. From these simple things, you understand your country more, love it more, and want to make it a better place.
I hope that one day, we will have top universities to compete with those in the region and abroad, such as Singapore's NUS, China's Tsinghua University, Hong Kong University, Tokyo University… so that our children can have more choices in our own country. That is why I am committed to FUV.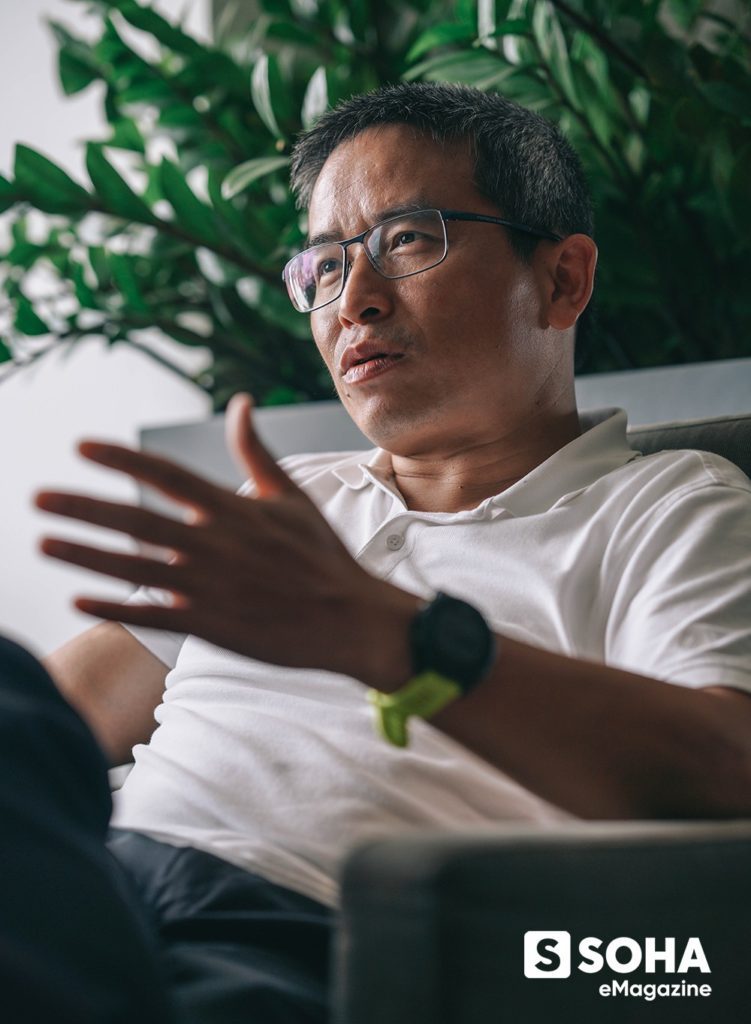 After making that decision, I returned home to share it with my family…
From a man who earned millions of dollars at 30, who is still wearing the same pair of shoes, to the moment of "meaningful giving"
Tô Lan Hương: And how did your wife react?
Trần Trọng Kiên: It wasn't just my wife; my children's voice mattered too. My wife's father was a very famous teacher in his field, so you can say that it runs in the family. Everyone in my family wants the Vietnamese education system to thrive. Each of us, my wife, my kids, or me, we have this habit of giving back to the society in our own ways, however, we can. And the 'how' was an important question to ask. We discussed it together as a family.
And together, we arrived at one collective decision: We cannot spend all of the money we make, so we should give back to society. And our wish is to give it back through education, and most of this is for FUV.
And I am not the only one. There are others, in Vietnam or abroad, who committed to become FUV's life-time donors too. Maybe because of their personal reasons, they don't want to disclose it.
Tô Lan Hương: Since when did you start thinking about giving back? Was it when you became a rich businessman, or when you were still a poor young guy trying hard to get rich?
Trần Trọng Kiên: Now I have some money and gray hair too, but I still hope to be called a 'young guy' [laugh].
Actually, I think in every different phase of our life, we have a different need, a different goal; we cannot be idealistic all the time. To be honest, when I was poor, my one dream and only goal were to make sure that I had food on the table, clothes to wear, and that my children wouldn't have to suffer the way I did.
I started doing business when I was 21. Because we were so poor, after my six years in medical school, I decided to pursue business instead. I think I was lucky too. I didn't have much; but when I first started, the tourism industry grew by leaps and bounds. Just within a few years, in my 20s, I was a millionaire. In my 30s, I owned multimillion-dollar assets.
But when I had more money, I realized one thing. Initially, one can make money to improve one's living standard; but after you reach a certain point, it doesn't matter how much more money you can make, your living standard cannot be enhanced any further.
Tô Lan Hương: Just like those leather boots made by Australian Aborigines that you are wearing today, right? I heard that though you are rich, you only wear these.
Trần Trọng Kiên: You see, you only need enough money to have 2-3 houses, to buy clothes to wear, to make sure your children can have a good education. Shoes? A pair for 10 years is good enough.
These past few years, I don't really care too much about the absolute amount of money I earn. I care more about how I can use this money to give back, to help my community to develop.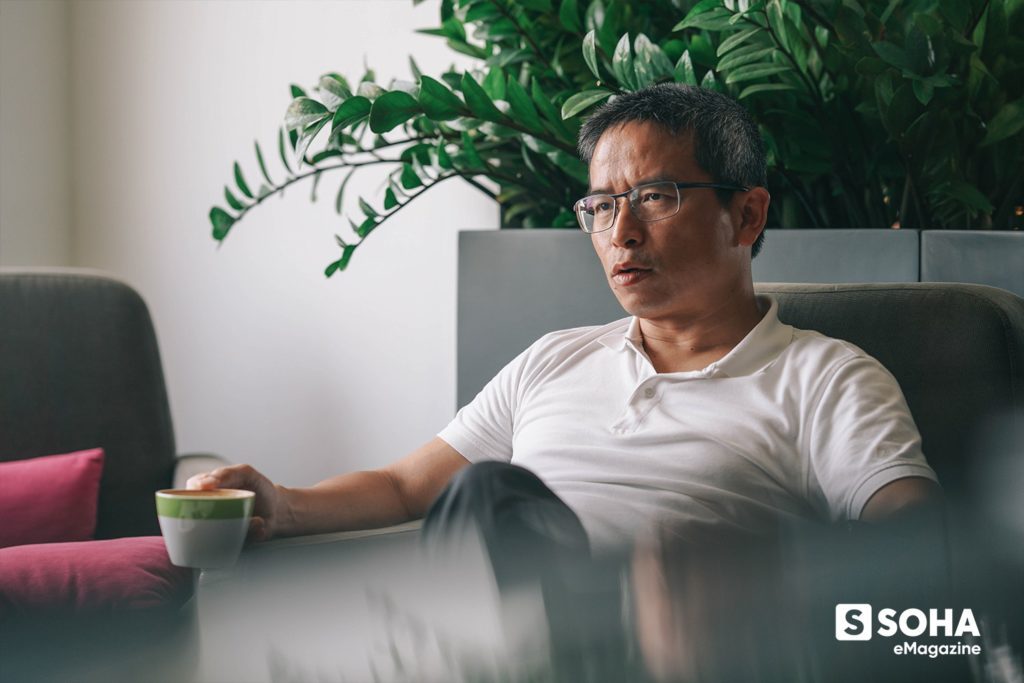 Of course, I know I'm nowhere near the richest Vietnamese man, but I know that I accumulated a sum that is larger than most Vietnamese people do. And I know that I'm always interested in medical and educational matters. In general, I am interested in anything that can foster change and community development, help that community thrive, preserve the community's values and environment, and improve the living standard. And I decided to prioritize education.
I alone cannot create change, but I am willing to initiate change
Tô Lan Hương: President Dam Bich Thuy did not disclose the amount that you committed to donate. Are you comfortable sharing this number?
Trần Trọng Kiên: The amount that I committed to FUV can be a large number if you view it as an absolute amount. However, for such a university with aspiring mission and goals as FUV, mine or others' commitments are not that much. Yet, if ten thousand people, a hundred thousand people, a million people can commit and donate, FUV can have better chance and resources to succeed. And I believe that FUV's transparency and vision can convince such a group of people.
I expect that FUV will not be the only institution that nurtures the hopes and dreams of education in Vietnam. What I want most is that if FUV succeeds, there will be more universities, more institutions, more educational models that will be established. Vietnam's higher education will then be improved. And we, one day, as a country, can dream bigger and aim higher.
Tô Lan Hương: Thien Minh Group's slogan is 'Inspiring people'. When you donated a part of your wealth for FUV, are you trying to inspire others to do the same for higher education?
Trần Trọng Kiên: Top private, not-for-profit universities in America and Europe such as Harvard, Stanford, Cambridge, can operate and create sustainable values thanks to having not only the right educational philosophy but also the donations and support. These supports are from both successful individuals and alumni.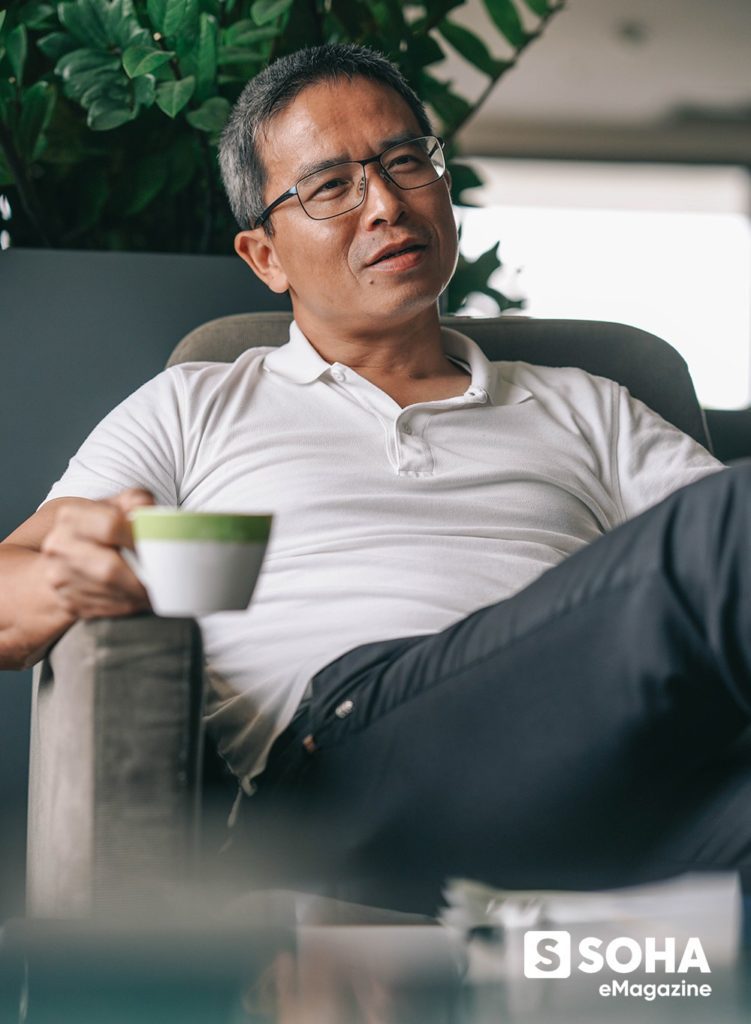 And the hardest part is, always, to find the first donors.
I think I can be one among these first few ones, hoping that my action can spark a habit for other people to follow. It's like this interview. I didn't accept your interview request just to get my name on the newspapers. I just hope that when someone reads this interview, they can be more willing to donate $20, or $50 for this project. This means our discussion today is not a meaningless one.
Tô Lan Hương: In America, in 2012, Stanford mobilized USD 6.2 billion; in 2018, Harvard mobilized USD 9.5 billion from 153,000 families. Do you think Vietnamese families can do something similar?
Trần Trọng Kiên: I don't think Vietnamese people don't want to give. I think they care more about whether their donation actually goes to those in needs in an efficient way. That's their biggest concern in Vietnam. And if there are more non-profit universities with aspiring visions, I believe this good habit will continue to flourish.
Vietnamese people care about education. I still remember my dad's most treasured moment in his life. That was when told him that I was accepted to Medical University; I was 16 years old. Vietnamese parents are willing to save every single cent and can easily spend 60% of their income on their children's education.
I'm proud of that culture and I trust that this will be the motivation that drives education.
I strongly believe that the habit of Vietnamese people will change: the habit of giving back to society will slowly ripple.
Actually, the habit of giving back has been around for such a long time in developed countries: a small child can give away a tiny bit from his or her savings; a college graduate can give away $10-20 from his salary to his college's scholarship fund.
$10 from this graduate student or $1 from this small child may seem small. But 100,000 students or 100,000 children can create a miracle. It's a good habit to have. One should learn to share what they have and contribute more to make the community a better place.
I'm sure Vietnamese children are also willing to donate their VND 10,000-20,000. Those parents who spend 60% of their income on their children's education are also willing to give, as long as they think their donation can make a difference.
I hope one day we'll be a strong country and no one can 'bully' us
Tô Lan Hương: What about you? I heard that when you became a business owner and earned millions of dollars, you still drove your clients to the airport. That was how you learned how well your business operated with direct feedbacks from the clients. Thus, when you committed to give a significant amount to FUV, how do you know that your money is well managed?
Trần Trọng Kiên: Before I became a donor, I was a member of FUV's Governing Board. There are other Vietnamese people on the board as well. We don't receive any dividends or bonuses. Our job is to make sure operations at FUV are transparent and effective, to make strategic decisions, and to find a good team to manage the university. It is such a huge honor.
But that was not the reason why I donated to FUV. I donated to FUV because I trust the founding team, their dedication and their effort. With a leader like Dam Bich Thuy, who led major international corporations, there's no doubt that FUV has excellent standards of human resources management, ethics and leadership, connections and accountability.
Up to this point, I can honestly say that I haven't met that many people whom I trusted so much. That's why I didn't have any doubts about how my money will be used.
Tô Lan Hương: Giving away such a handsome package to a university, what do you want in return: a legacy for future generation to remember you by?
Trần Trọng Kiên: My biggest wish is for Vietnam to thrive, to become a strong country so that others cannot bully us, to become a rich country so that our people can live a better life with equality. And Vietnamese people like me can proudly say that we are Vietnamese when we travel abroad.
I always wonder how we can best define a Vietnamese patriotism. We love our country; but the way we express our love is different, depending on our personal choice.
Some prefer to express their sense of patriotism by denouncing China when they violated our sovereignty on the South China Sea. Some show it by protecting the environment, fighting for gender and social equality. Your way of writing a good article to spread goodness in life is also a way to express your patriotism. I express mine by investing in education.
I think Vietnam needs a push, and I hope education can do just that. Today, there's one FUV. But tomorrow, there may be many more, with creative educational models that can foster change. And that is why I commit to be FUV's life-time donor, not for any other motives.
Tô Lan Hương: Though you said you don't want FUV to honor your name, FUV's President told me that one day, FUV will honor their donors the way Harvard did for theirs.
Trần Trọng Kiên: I don't know what they will do after I die because that's not something I can control. But I assure you that that's not the main objective for donors like us, my family and me included, when we donate to a university.
I receive not a cent of dividends or bonuses, but I will get in return rich values that you cannot see now.
Tô Lan Hương: You refer to FUV as a small start-up. But I'm sure that it's an investment which will not bring you any dividends or bonuses.
Trần Trọng Kiên: Correct!
Tô Lan Hương: So, what will be your "benefits" in this investment?
Trần Trọng Kiên: … a better community!
Tô Lan Hương: But that's not the "benefit" you'll receive.
Trần Trọng Kiên: Have you forgotten that I am also a part of this community? That's more important. The benefits I'll yield cannot be measured.
Tô Lan Hương: If I define you as an idealistic and generous person, I think a lot of other people will agree. But if I define you as a dreamer, I'm sure some others will also agree. What do you think?
Trần Trọng Kiên: I don't think so! I think I'm a practical investor. As a businessman, I choose to invest in projects with a high probability of success, both in business and charity work. I chose to invest in FUV, to give away a part of my wealth to support this university because I could see FUV's potential. The educational model that inspired FUV worked in America, a highly developed country. And here with the right management and support from both governments, I believe in FUV's success.
I have my own calculations too. For example, if FUV succeeds, it can provide 1,000 – 1,500 well-trained graduates for the workforce every year. It will benefit the society we are living in. More importantly, if FUV succeeds, it will inspire many more educational models and institutions, and collectively, create a push for the whole education system. Then, there won't be just 1,500 well-trained graduates a year, but many more…
I always tell my staff to "use kindness as the compass in life and at work." I'm experienced enough to know that not everyone will agree and understand what we are doing. However, I still believe that if we do something good, every day, there will be some more people who understand and help us create the ripple effect of kindness.
I hope in 10 years, my daughter will find it hard to choose among Harvard, Cambridge, or FUV
Tô Lan Hương: Just a few months ago, I read in the news that you recently founded Thien Minh Aviation JSC. Some articles mentioned that you had to sell real estate and borrow from the bank to invest in commercial aviation. I'm not sure how you can deliver your commitment to FUV when you need to focus your capital on so many major projects.
Trần Trọng Kiên: Thien Minh Group is entering a new phase, TMG 2.0. There are so many things that need to be done in this transition period. That is why I stepped down from the Board of Directors of certain banks and corporations to focus my effort on TMG. However, I remain on FUV's Governing Board because FUV is my life-long commitment.
At TMG, when we invest in new projects, we need to borrow capital from the bank, especially now when we are running 5-7 projects simultaneously. But my commitment for FUV is from my personal wealth. That will not change, even in such period as this.
Tô Lan Hương: Of course you can easily send your children abroad for a good education. However, have you ever hoped that one day, your children would study in Vietnam, at universities like FUV, and not anywhere else?
Trần Trọng Kiên: My two oldest are in college. But my youngest daughter is only 7 years old. I hope that in 10 years, when my daughter has to decide which university she wants to study at, she'll find it hard to choose among Harvard, Cambridge, or FUV. That means we do something right. And I long for that day to come.
Tô Lan Hương: Thank you so much for the interview!
Source: by To Lan Huong (Soha.vn)