TMG – As a part of the plan to provide various high-end tourism products for customers, Thien Minh Group opened Glamping – a luxurious camping service at its Mai Chau Lodge.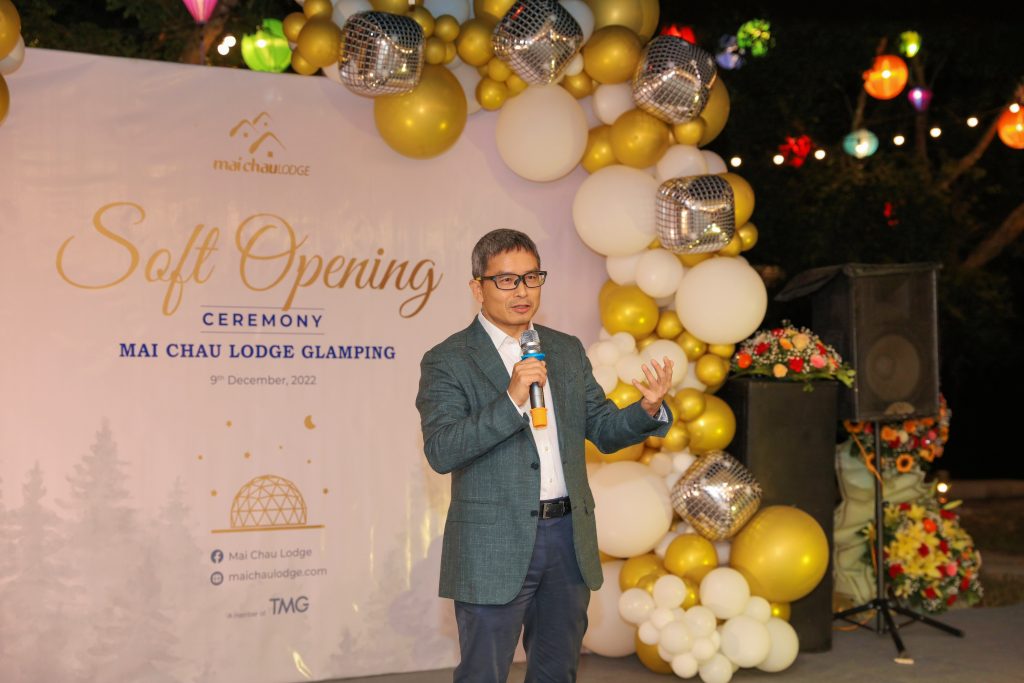 The Soft Opening ceremony to introduce and test the Glamping product took place at Mai Chau Lodge, a Thien Minh Group (TMG) member, on Dec 9. Chairman and CEO Tran Trong Kien and many senior leaders of TMG attended the event to welcome domestic and foreign partner agents. 
Presenting at the ceremony, CEO Tran Trong Kien shared about the Group's plan to diversify tourism products in the TMG tourism ecosystem and at Mai Chau Lodge in particular. According to Mr. Kien, Glamping is a type of high-class camping that TMG has planned for a long time. However, the Covid-19 pandemic delayed the project implementation. That's why visitors to Mai Chau Lodge had to wait two more years to experience the glamping product here.
Located in the valley and right in the Mai Chau Lodge campus, Mai Chau Lodge Glamping is full of the fresh air and nature of Vietnam's northern mountainous region. This place is also a unique destination for tourists to discover local cuisine and culture most conveniently and distinctively. With a natural blue lake in front of each Dome, the famous Mo Luong cave, and stretching rice fields, which are very close, Mai Chau Lodge Glamping can provide visitors with real relaxing moments in the Mai Chau valley.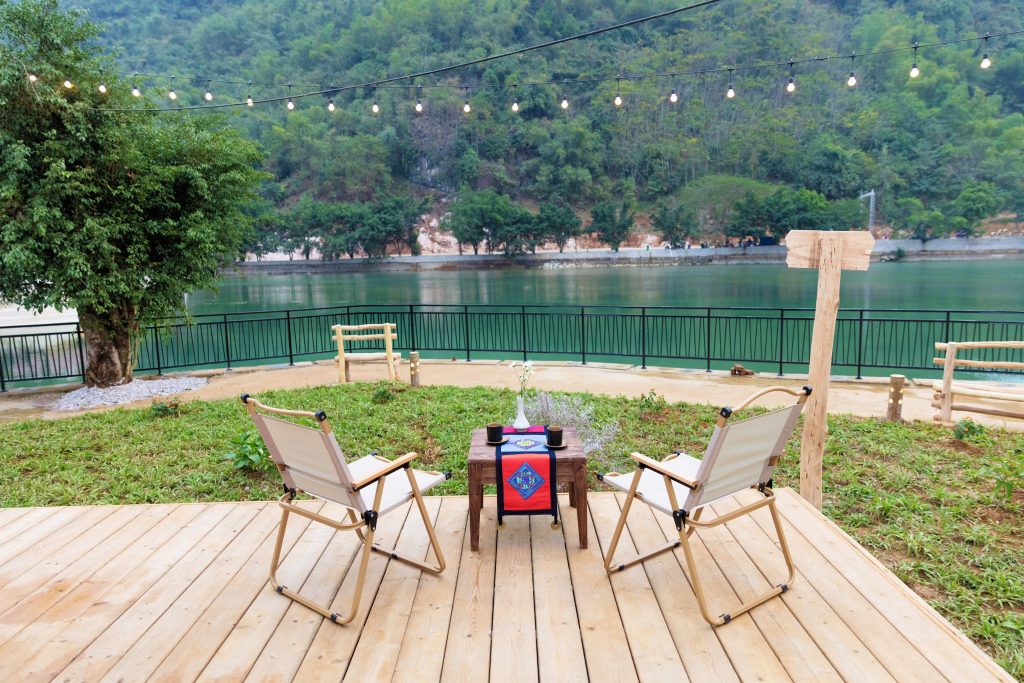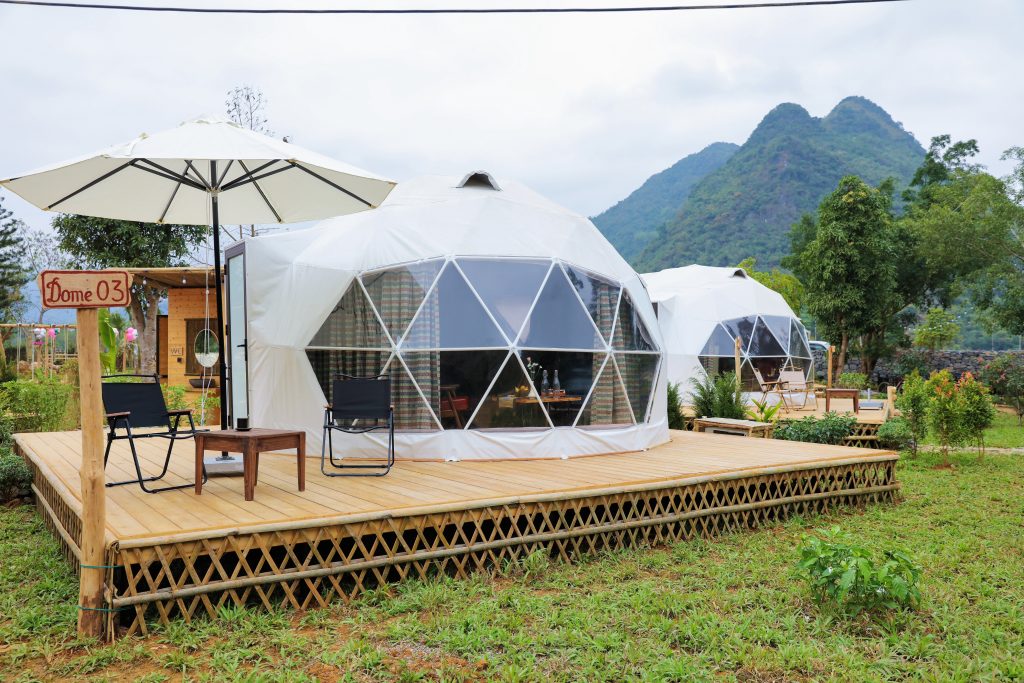 With modern equipment and facilities arranged in and around each of the 8 Domes, the Mai Chau Lodge Glamping complex will make a class-worthy tourist experience. This is the place for those looking for a place to refresh themselves with an airy, open space of nature.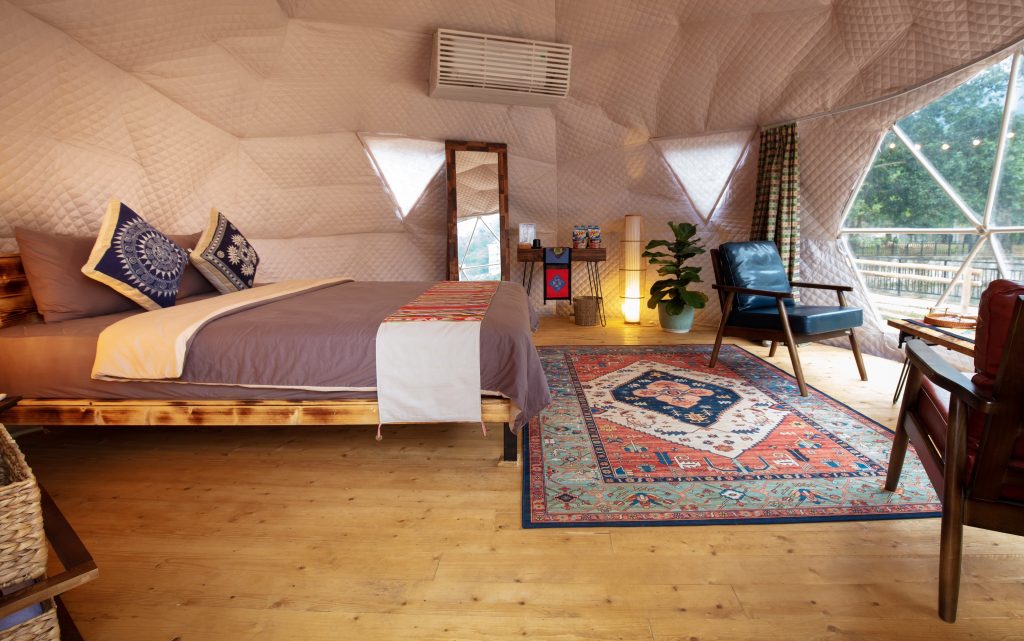 Since Mai Chau Lodge provides Glamping, tourists who choose the new product can still participate in other great activities supplied by the hotel. Trekking, walking, cycling, kayaking, or exploring activities of local people such as Thai bathing and cooking. And the list goes on.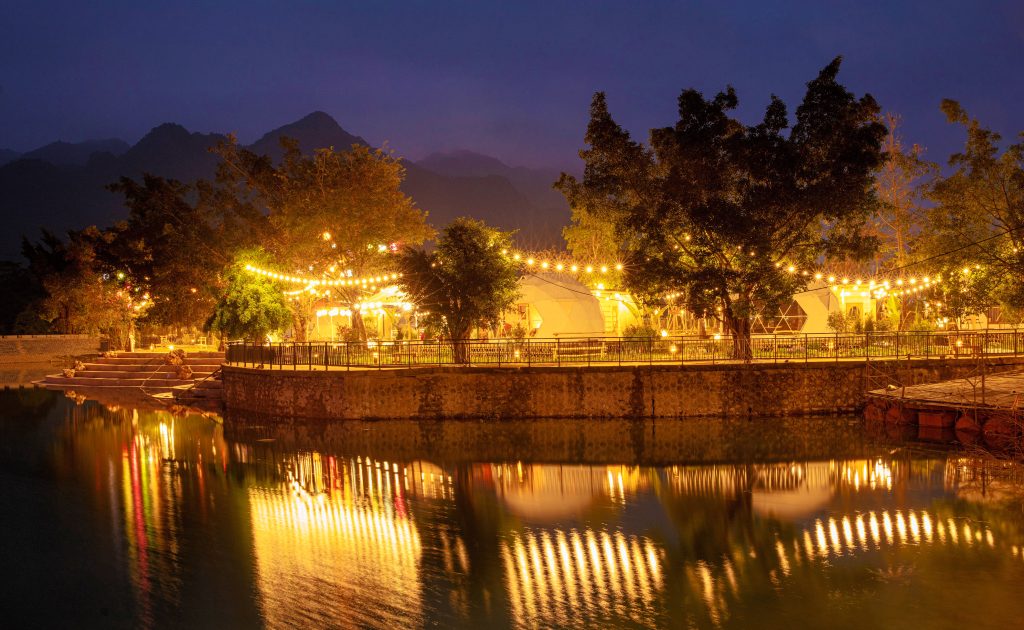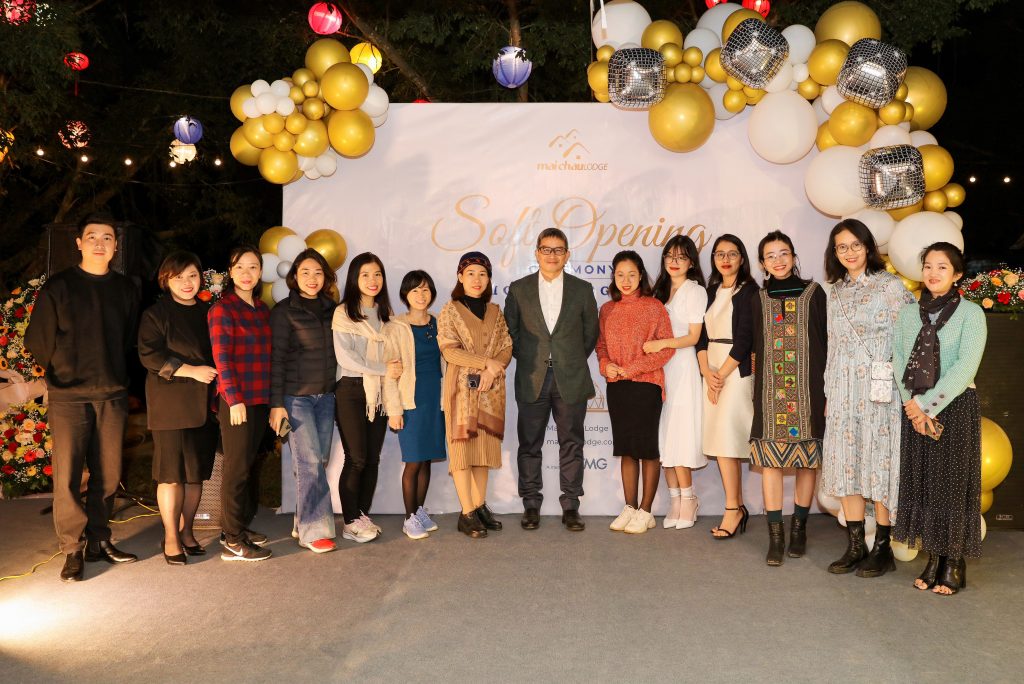 At the end of the ceremony, CEO Tran Trong Kien once again emphasized the importance of diversifying tourism products, especially high-end ones, to keep bringing great travel experiences for every visitor as the commitments made by TMG since its establishment.
With over 28 years of experience, TMG is proud to be one of the leading companies in Vietnam and Asia in tourism, hospitality, and aviation. With the motto of always being customer-centric in all operations, TMG is a great companion in your travel experiences.